Third party products
Third party products
Scati Plate. License Plate Recognition System
Scati Plate solution is a license plate recognition system in real time for multiple lanes focused on the control of wide urban areas by ministries and municipalities. Its multicamera management is the main asset of this solution.
Thus, the system can be integrated with urban video surveillance system, optimizing resources and combining the potential of both systems. They can retrieve images from the license plate recognition system for its analysis, just taking advantage of existing CCTV infrastructure.
Management Tools:
Setting white and black lists
Self-diagnosis system, either recorded or real time display
Interactive maps,
Video queries, recycling of plate recognitions previous to a specific date or report and statistics generation.
All these features can be performed from a web browser since it includes a web service.
Advanced Image Processing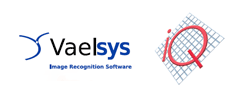 Scati Labs' intelligent solution can incorporate real-time image analysis or advanced image processing solutions with the aim of detecting objects and people, obtaining data about their presence and movement and generating the corresponding events or alarms.
Among the functionalities and applications that advanced image systems have, the following are particularly worth highlighting:
Perimeter and car-park protection.
Intruder prevention.
People or vehicle counting in: agglomerations, points of access, etc.
Crowd and agglomeration management.
Detection of abandoned objects in a crowd.
Identification y classification of objects and/or people.
Behaviour analysis and monitoring (theft, loitering, people running).
Fall detection.
Theft detection in a crowd.
Dark object detection.
Graffiti detection.
Fire detection
Traffic accident or violation detection.
Document Classification.
Scati Labs Encoders/Decoders
For those who want to enter the world of IP and enjoy its benefits, Scati Labs presents its new line of video servers for transforming analogue CCTV into IP.
The video servers are systems capable of converting analogue signals into digital video through H264/MPEG-4 streaming.

Compression H.264/MPEG-4.
Up to 4 video channels and up to 4 audio channels.
Resolution up to D1 to 25fps.
Optional SD Card/Hard Disk
Capable of decompressing 1 High Definition channel.
Motion Detection.
Decompression H.264/MPEG-4.
Up to 8 video and audio channels.
Resolution up to D1 to 25fps.
Possibility of Video Server with encoder/decoder.
Motion Detection.
Acti Encoders/Decoders
ACTi Corporation is the technology leader in IP surveillance, focusing on multiple security surveillance market segments.
Compression MPEG-4.
Up to 16 video channels and up to 16 audio channels (bidirectional).
Resolution Up to D1 to 25fps.
Motion Detection.
Decompression H.264/MPEG-4.
Up to 1 video and audio channel.
Resolution up to D1 to 25fps.