With the advent of the Internet, consumers today are much more demanding than they were just 5 years ago. From their cell phones and from anywhere, they are able to compare product features, prices and know the ratings of other customers.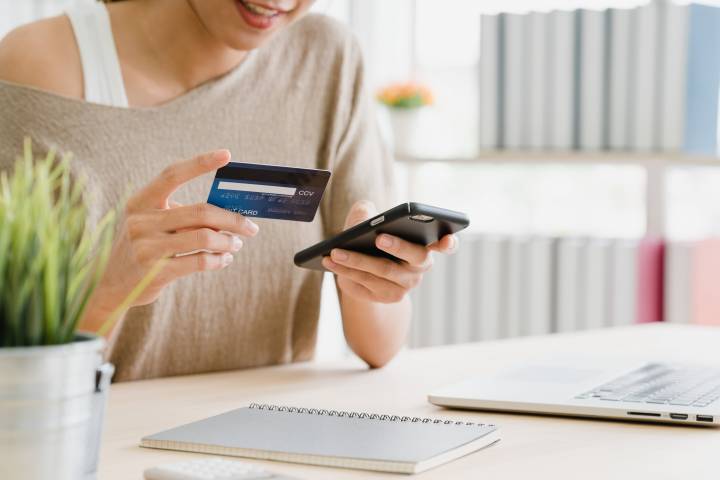 This digitalization has changed the relationship system between brands and customers, now bidirectional, causing retail to face a strong digital transformation, which has been accelerated after the emergence of COVID-19. The pandemic left a different consumer with new habits and preferences and with economic conditions very different from those shown in the previous scenario.
Despite this trend to the digital world, brands want to remain close to the consumer so their efforts are aimed at creating an omnichannel strategy in which e-commerce and traditional establishments coexist, which must undoubtedly become spaces where they can offer "unique experiences" where customers are the "center of the universe".
Technology is redefining this shopping experience and allows brands to know their customers, their consumption patterns, and even predict their purchase intentions. Specifically, Artificial Intelligence, data collection and interpretation (Big Data) are the basis for offering increasingly personalized and unique user experiences.
We are at the threshold of an unprecedented Digital Transformation in Retail, where new technologies such as Artificial Intelligence (A.I.), Big Data and Digital Signage will converge to create the future. The multiple applications of these technologies in video systems make them the fundamental tool to gain business competitiveness.
On-demand services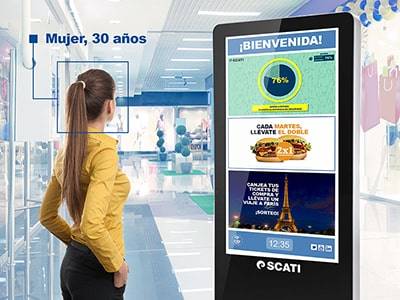 Can you imagine being able to offer each of your customers personalized services through digital screens at the moment they access your point of sale?
Intelligent video systems are capable of classifying all the people, through demographic variables (gender, age, etc.), who access each of the establishments in real time and even know the emotions that a certain product provokes in them. When a customer enters an establishment, the system automatically classifies him and offers him relevant information through intelligent screens to make him feel unique and special.
Social distancing
With the pandemic, investment in technologies to build trust, security and avoid contact between employees and customers is critical.
Video surveillance systems incorporate deeplearning algorithms that let you know the exact number of people in an establishment and automatically track occupancy.
This information is vital for brands to know the occupancy rates of each of their establishments and to obtain data to optimize their resources, but it is also essential for consumers to know the capacity of the establishment in real time.
Minimize waiting times
Checkout lines are one of the main causes of user dissatisfaction. Reducing waiting times and improving the user experience is one of the challenges that retail can overcome thanks to video surveillance systems.
Video systems detect if a queue exceeds the desired number of people or the maximum waiting time and send an alarm so that the store reacts and minimizes waiting times by opening a cash register automatically.
Resource optimization.
To maximize the profitability of promotional actions and optimize the spaces of each establishment, marketing managers can make use of information from heat maps to know the busiest areas and the average dwell time.
Obtaining this information and being able to compare it is essential when testing the launching of new products, which will allow knowing which one generates the greatest interest by measuring its impact on the chain of stores.
Knowing the number of people who enter, the average time they stay, the most frequented spaces, their behavior, and even by time slots are some of the data that video systems continuously collect.
This information in turn allows the HR Department to manage more efficiently, and to provide more resources to those stores that need more personnel to improve customer service.
Fraud prevention at self-service checkouts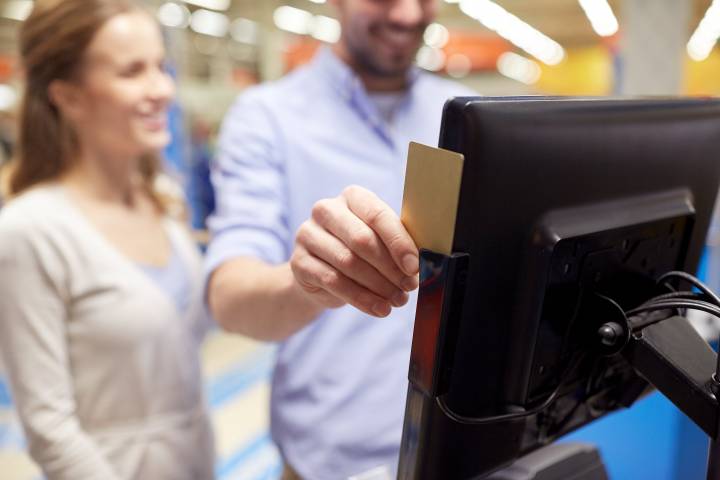 Self-service checkouts are becoming more and more common in stores as they represent a great optimization of resources. However, they require supervision to prevent fraud.
Video systems offer an effective security measure to prevent fraud at self-service checkouts thanks to their integration with POS (Point of Sale Terminals) transactions. Locating video surveillance images associated with any operation performed on your POS network in just seconds to achieve an agile response to suspicious transactions is vital to eliminate the risk of fraud in your establishments.
"Data Driven Marketing and Big Data.
Can you imagine optimizing your management by making decisions based on objective data collected by video surveillance systems?
Big Data tools, such as SCATI RECKON are able to collect, simplify and organize all the information coming from your users and their behavior patterns so that all departments can obtain customized reports for better decision making regarding the launch of new products and the development of sales channels up to the optimization of processes.
About SCATI
SCATI is more than a manufacturer of intelligent video solutions, it is a partner with whom to face challenges. We bring the latest in video technology to solve real problems, present and future.
We have more than 20 years of innovative experience, adapting our solutions to the security and business needs of our customers.
From the definition and development of the project, to the execution and its implementation and maintenance, we have a team of professionals that support you in every phase of your project.
Our intelligent video solutions go beyond security. With the incorporation of Artificial Intelligence and Big Data, we turn our video surveillance systems into a transversal and necessary tool for any company. Data, measurements and information from video surveillance systems can be used by other areas of the company to optimize procedures, improve customer knowledge or increase turnover.