This is a private maritime port, capable of accommodating large vessels up to 9000 TEUs and with the capacity to handle up to 2 million TEUs per year, which places it as the third largest port in Brazil handling containers..
This port is one of the most modern terminals in the world. It is ecologically sustainable as it is located far from the urban perimeter of the city, with a direct connection to one of the largest federal highways in Brazil (Pan-American Highway).
Vessels, boats, containers and goods are protected by SCATI's intelligence surveillance systems.
SOLUTION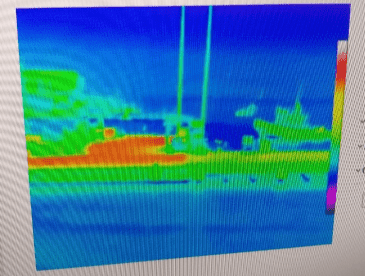 Ten high-speed PTZ (Pan-Tilt-Zoom) IP Dome cameras are installed to protect the perimeter area. With a high resolution (up to 2 Mpx), a 36x optical zoom and long-range IR (up to 500 meters), the the SED-3511NR-EXY36W model provides WDR (Wide Dynamic Range) functionality to offer images with the best clarity without losing quality and capable to solve in real time any unexpected event.
It offers an excellent performance in low light environments thanks to its high sensitivity sensor. They are able to switch to day / night mode automatically thanks to their mechanical filter, supported by their infrared laser.
To avoid boarding, two Bi-spectrum cameras (SET-14B25-Y36) are installed in the loading cranes ships. These cameras combine thermal technology and visible spectrum in the same camera.
The thermal lens is capable of detecting people and vehicles through powerful intelligent behavior algorithms (line crossing, intrusion, entering / exiting an area) as well as detecting fires, sending a reliable alarm to the control center to give a quick response to any type of incident.
On the other hand, the optical lens offers a high image quality of 2 Mpx and a 36X optical zoom assisted by a long-range IR of up to 200m, which allows obtaining a visual verification of the alarm detected by the thermal sensor.
This project will be completed with 200 IP Bullet cameras to ensure the enclosure's security.
Benefits
This port invests in intelligent video systems to guarantee the safety of thousands of containers that daily visit its facilities both by land and by sea.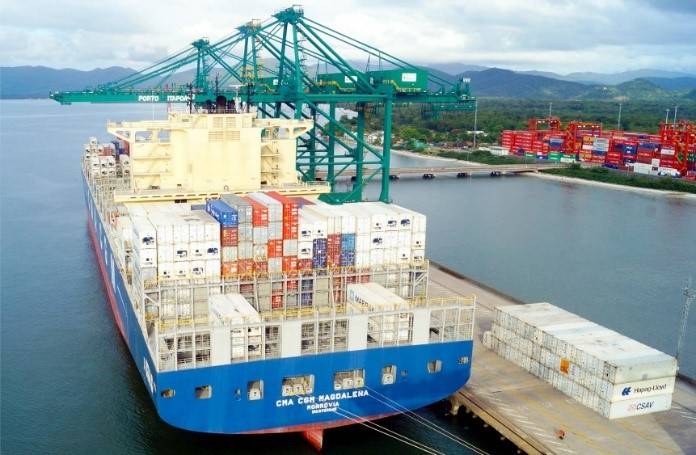 SCATI's video surveillance solutions offer high availability, reliability, stability and advanced smart monitoring tools to respond quickly and efficiently to any incident that may occur.
SCATI offers a flexible and scalable solution. It can be adapted to the future growth of the port, and allows adding more video devices without additional costs.
SCATI technology allows integration with other systems to offer comprehensive security and allows the data to be stored, synthesized and analyzed in depth to aid in prevention and decision-making in the event of incidents.
At the forefront of technology, SCATI designs and develops customized security projects adapted to the requirements of any infrastructure.