Challenge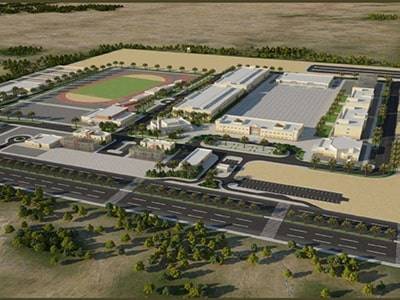 The King's Abdullah Project (KAP2) began in 2013 with a total construction are of more than 3.5 million square meters, distributed in 44 sites thorough 5 zones of the country.
Although primarily is a "public safety" project; KAP2 consists of a variety of building types including medical centers, training facilities, shooting ranges, clinics and forensic laboratories, recreational facilities, auditoriums and congregational facilities, mosques, stores, sports buildings and other institutional facilities.
Specifically, SCATI's intelligent video solutions protect one of the sites near Daman, where a 197,000 m2 civic center has been built. This project includes a theater, an exhibition center, a market, a museum, a public library, the King Abdullah Center for Cultural Understanding and two hotels.
Due to the extremely harsh environmental conditions, challenging engineering issues are addressed to ensure the durability and safety of this project. To this end, high-resolution video surveillance cameras with high availability, suitable for extreme conditions are chosen.
Solution
Almost one hundred IP cameras of various models are installed in different locations to adapt to the security needs of each scenario.
For a discreet video surveillance, more than 30 outdoor mini-dome cameras (IP67) are installed, offering high image resolution (2 Mpx) under any lighting condition thanks to their integrated mechanical IR cut filters that allow switching the day and night mode. The camera SEM-3511VR-XA2 has a high resistance anti-vandalism housing that complies with the IK-10 protocol, making it ideal for those places most susceptible to vandalism, impacts and knocks.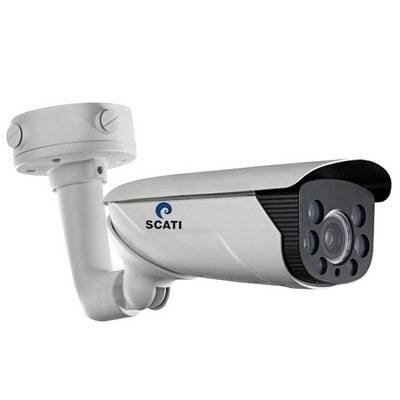 For the perimeter protection of the installations, 30 2-Megapixel IP PTZ Dome cameras are installed, offering a high image resolution. The SED-35115-EY25 cameras incorporate intelligent analytics that detect: Intrusion, line crossing, abandoned object, tracking, etc. and are ideal for covering large perimeter areas, sending an alarm to the control center for any event that requires the attention of operators.
The deployment of cameras is completed with the installation of 30 Smart IP cameras (SIC-3511VR-EX8) capable of capturing high quality images (2Mpx) in backlight thanks to the incorporation of WDR technology (Wide Dynamic Range). These cameras allow the detection of line crossings, area entry/exit, and object counting...etc. so the security of the installations is guaranteed.
The management of the whole video surveillance system is done through the remote client equipment Scati Fenix Pro Control (FN010-W7P-RM1).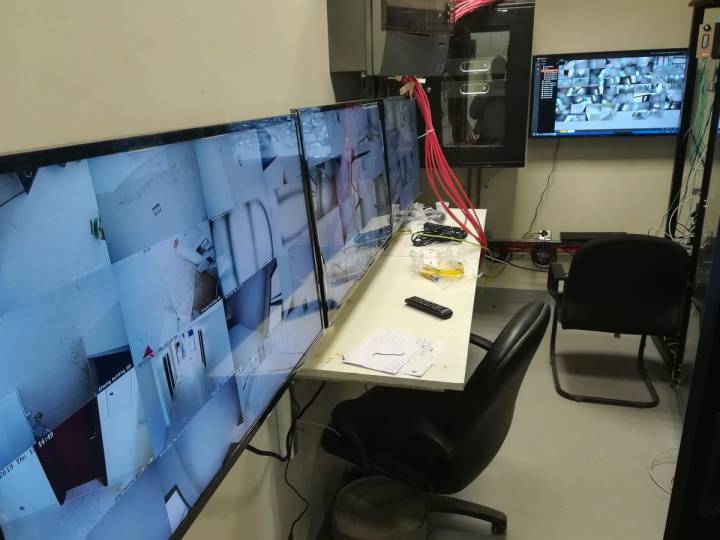 This video management platform allows the display and playback of video, including the control of PTZ dome cameras. The platform allows programin
g alerts and define responses to any circumstance, access the images from any place and in real time and share the information with other agencies if additional support is required.
With the latest technology and the highest levels of cyber security, the platform offers video tools for wall monitoring through a video wall. The operators of the control center visualize and manage in a centralized way all the installed cameras.
Through advanced video management tools SCATI operators can locate any person or vehicle, reducing the time in giving a response to any incident.
Benefits
With the implementation of the SCATI CCTV system, the Ministry of Interior of Saudi Arabia is able to prevent intrusions into these facilities with very large perimeter areas that are difficult to control centrally.
SCATI offers an open and scalable solution that can be integrated with other systems and grow at any time without additional investment.
The SCATI video management platform allows you to view and manage all devices and cameras, control the status of the entire system and facilitate investigations from a single location and at any time.