CHALLENGE
The pharmaceutical laboratory has two modern in-house production plants in Spain with the latest technology. Both together have over 70,000 m2 area, where they manage the process of comprehensive preparation of their medications with the highest quality standards.
Its facilities include a warehouse with a capacity of more than 20,000 pallets, a picking area where they are capable of preparing up to a million cases a day and an area where up to 54,000 tablets per minute are packed.
To ensure that its medications comply with the required safety requirements the pharmaceutical laboratory adapts its machinery and facilities to the Spanish System for the Verification of Medicines (SEVeM).
This company, which is leading the digital transformation of the pharmaceutical industry, installs SCATI video systems for the control and supervision of its production processes.
SOLUTION
VIDEO SURVEILLANCE SYSTEMS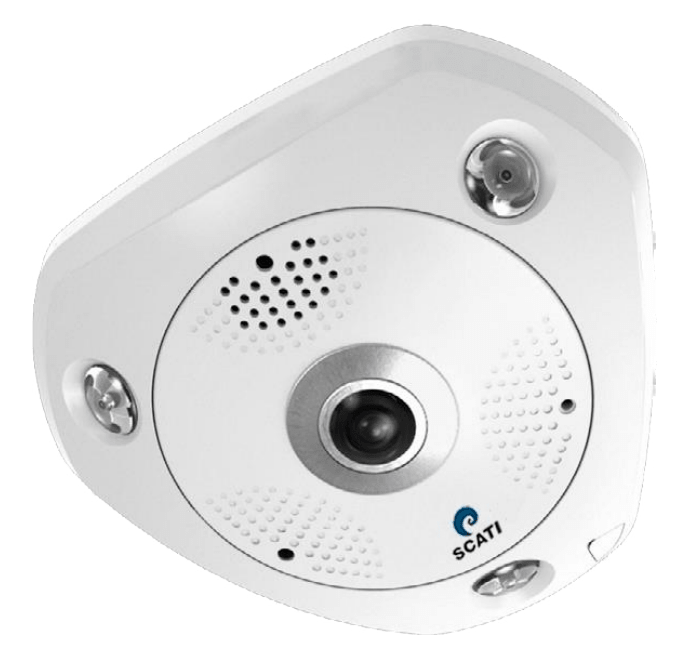 SCATI intelligent video systems covers a double function. On the one hand, guarantee the security of its facilities and assets; and on the other, ensure the traceability of each medicine dispensed through the video thanks to SCATI PARCEL.
Video surveillance systems is completed by 30 cameras: 18 IP box cameras (SEC-3611NR3-EXA2), 7 360º IP cameras (SEM-3701NR-EO) and five 6-megapixel IP bullet cameras and varifocal lens (SEC-3811NR-XMA2).
To storage up to 60 days of continuous recording, two SCATI VISION video recorders (VSJ-W7E-X02-48TB) are used on a 2U high rack mountable equipment.
The implementation of IP cameras has been carried out under a separate TCP / IP communications network from the previous one already implemented in the plant. Network separation acts as a natural firewall in case of an infection / attack on one of them. On the other hand, the quality of service is also important, since they allow the priorities of both networks with QoS mechanisms to be well dimensioned. Thanks to this, the laboratory has a cybersecurity facility.
TRACEABILITY OF PRODUCTION THROUGH VIDEO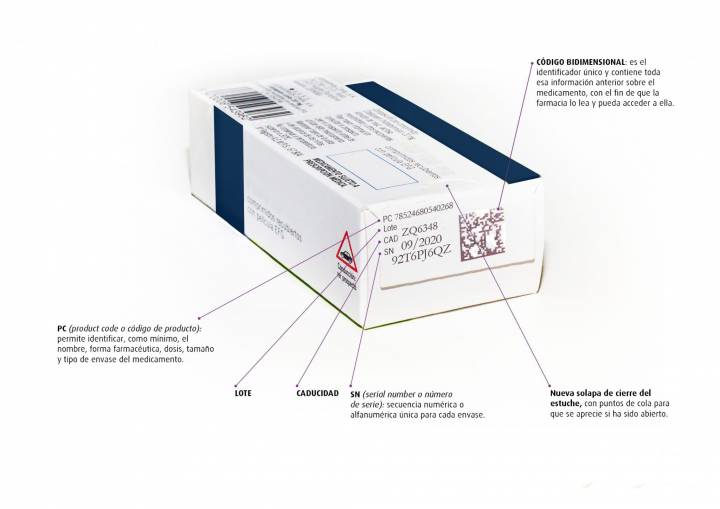 In order to avoid falsification in medicines and adapt to the new regulations (SEVeM), a double security system is incorporated. A datamatrix code (two-dimensional barcode) contains a unique serial number assigned to each medicine box and allowing verifying its authenticity as well as its identification. Moreover, a mechanism integrated into the product's case that, by means of a glue point or seal, ensures that it has not been opened or tampered with.
Datamatrix is a two-dimensional code located on the side of the medicine box, similar to QR code, which allows encoding a lot of information, and incorporates basic information: expiration, EAN code, etc.
SCATI PARCEL integrates the Warehouse Management System (WMS) with the video system. This integration allows the WMS tracing the position of each pallet (container) and index it with the video, facilitating the search for images associated with each package and by any parameter (EAN code, expiration date, etc.)
SCATI PARCEL is able to interpret any data thanks to the flexibility in the configuration of its frames.
In this stage, 18 IP Box cameras (SEC-3611NR3-EXA2) with 4 Mpx resolution and a varifocal lens for outdoors have been installed in several floors of the building.
STACKER CRANES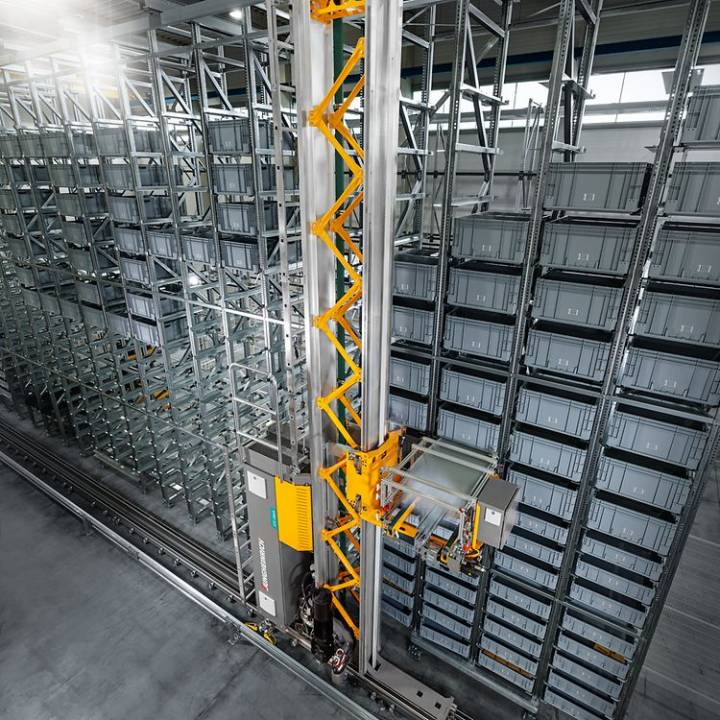 This warehouse is fully automated with stacker cranes, automatic storage systems for boxes or trays integrated with the racks, and fully integrated with the WMS. This system optimizes the capacity of the warehouse, the picking processes and is self-taught: if it registers a high demand for a product, it stores it as close as possible to have it accessible and save time.
There is a stacker crane for each of the seven specific aisles in the warehouse. The installed cameras offer a 360º viewing angle and offer a resolution of up to 6 megapixels (SEM-3701NR-EO).
In addition to, Video Business Intelligence is used for the supervision of the production processes. Thanks to SCATI RECKON, they are able to analyze a large amount of information in a centralized way with the aim of facilitating the correct decision-making, anticipating the facts and improving the efficiency of processes, streamlining daily operations and response times.
BENEFITS
The company is committed to technologies that allows it to adapt to the new industrial revolution (Industry 4.0). This digital transformation implies changes in production, logistics, social/labor processes, etc. In addition, for this, it does not hesitate to have a partner like SCATI with which to face this challenge.
SCATI solution based on IP video offers information for a quick resolution and brings benefit to business management by monitoring industrial processes using high-definition video cameras. Through the visualization and monitoring of industrial processes, faults in the system are identified in real time, implementing corrections immediately.
SCATI's video solutions go one-step further and incorporate Business Intelligence that enables decision-making thanks to the management of data from the multiple cameras installed in its premises.
SCATI is more than a manufacturer of IP video systems. It is a partner to face the challenges of digital transformation for industry and logistics, through the design and development of solutions adapted to the particularities of each client.