Today, our hospitals find themselves in a maelstrom rarely seen before and when it comes to physical security, hospitals and healthcare facilities face a unique set of challenges.
The large number of people flowing through their facilities, the increased severity of self-protection protocols for workers (healthcare personnel, assistants, orderlies, administrative staff, etc.), the use of material resources and products of great monetary value and, additionally, the need to continue providing good patient care, mean that our hospitals need to equip themselves with technological and procedural resources that enable them to have a much safer environment and with tools that facilitate decision-making at key moments. Moreover, all this must be done while complying with a series of standards, codes, rules and regulations.
The 24/7/365 nature of hospitals requires additional attention when it comes to the most appropriate security measures. In healthcare facilities, video surveillance is an effective tool not only to increase security, but also to achieve effective cost control and to monitor and refine action protocols, making use of the data that the different components of the system can provide to decision makers for better decision making.
One of the most widespread scenarios is the use of cameras for patient care and surveillance, being more widespread in psychiatric areas or ICUs, so that patients can be monitored in real time from the checkpoint and healthcare personnel can manage their time much more efficiently.
It is no wonder then that today's CCTV acquisition and installation strategies comprise a large part of a healthcare risk mitigation plan. With capabilities that go beyond simple video surveillance to systems with artificial intelligence-based analytics, access control, visitor management or even improved patient care, modern video surveillance strategies are helping healthcare facilities meet these complex demands.
This combination of CCTV covering the security-operational binomial in the installation is based on the use of video analysis tools based on artificial intelligence or integration with positioning systems, and can be broken down into the following aspects: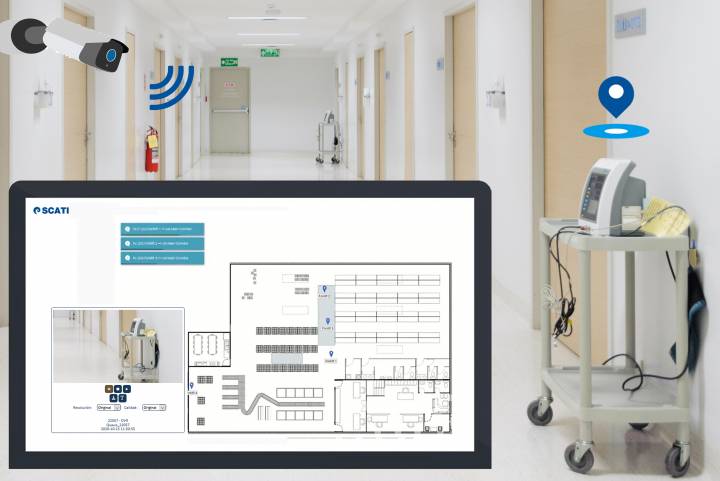 Access control through facial recognition, and thus respond proactively to intrusions by unauthorized persons in restricted areas or to authorize access to certain areas to those persons who are allowed to do so, using facial biometrics as a substitute for traditional cards, numerical codes or fingerprints.
Supervision and identification of goods or objects that may have been negligently abandoned and that may pose a risk to people or facilities.
Support in emergency management, such as evacuations, using the system to know how many people are in the facilities and to have another tool to help manage and coordinate all the necessary protocols.
Control and supervision of the temperature of certain equipment or products, to avoid deviations that could jeopardize their integrity or make their operation unfeasible due to overheating, thus preventing having to incur additional costs or expenses that would be incurred to replace them, or the disruption to patients when equipment stops working and needs to be subjected to maintenance work.
Parking control, allowing to know at all times how many vehicles are inside and to have them identified by reading their license plates. These features make it possible to inform visitors if the parking lot has free spaces and, for the hospital's security area, to authorize access to previously registered workers' vehicles or to verify possible suspicious vehicles that stay longer than usual.
Tracking of medical equipment and assets. In recent months, there has been an increasing concern for protecting both physical assets (high-tech medical and diagnostic equipment) and products (medicines or vaccines) of high economic value that may be subject to theft or robbery. To this end, video surveillance systems are allowing integration with positioning systems that, by means of tags attached to the assets or products, signal at all times where they are located and it is possible to visualize in real time the camera that is closest to where the tag is located. Additionally, for forensic investigations, it would be possible to reconstruct in video the entire path of the tag associated with the asset or product in a given time interval within the hospital. In this way, the high costs for the replacement of such assets can be considerably reduced.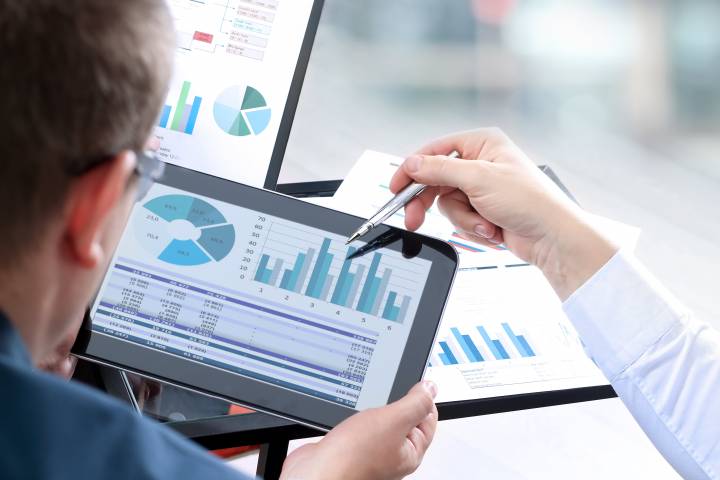 All of the above possibilities opened up by video surveillance systems in turn generate data of interest that can be interpreted by specialized business intelligence systems and presented to hospital managers in the form of dashboards to support them in monitoring, assessing and optimizing internal procedures, the quality of patient care and the use of human and material resources. These scorecards are very effective in ensuring the success of hospital management.
As we have seen in the previous lines, we can see how video surveillance systems manage to add value to the entire organization and not only to the security department as was the case a few years ago. That is why it is highly recommended that organizations can exploit all that technology makes available to them, rely on companies with experience in providing solutions tailored to their circumstances, and needs.