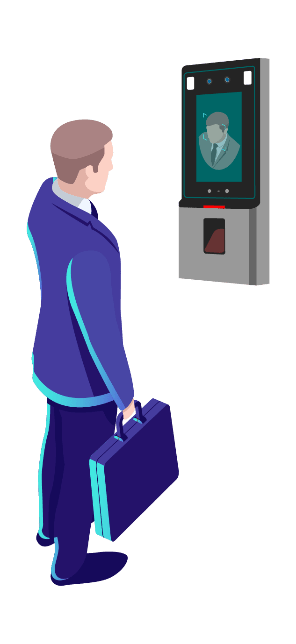 SCATI, a manufacturer of intelligent IP video solutions, incorporates a new access control systems based on facial recognition to allow and/or prevent controlled access to any facility even in a non-collaborative environment.
Facial recognition technology is one of the most demanded analytics and with more applications in video surveillance and access control environments.
SCATI incorporates this technology into devices focused on access control applications, which can be managed transparently from SCATI video management tools.
This intelligent access control system is capable of storing the data of authorized people autonomously and the time period in which access is allowed. New users can be added using photo files, webcam or from an existing CCTV system camera, and import and export images of people in bulk, generating a centralized database of users and lists.
Each device is capable of managing up to 50,000 user images and more than 100,000 events (depending on model). SCATI's video tools manage these images, events, and user lists centrally.
When an unauthorized person wants to access the installation, the system recognizes him, sends an alarm in real time to the control center automatically and activates the corresponding action protocol. It also allows forensic search on recorded video.
These devices can be adapted to turnstiles or wall quickly and easily. They have an expansion module that allows to add access control by fingerprint or proximity card, providing more options to simultaneously validate facial recognition. Furthermore, it allows the integration of these reading devices in access control systems from other manufacturers.
These facial biometrics devices use a double lens to create a 3D image, which eliminates fraudulent access based on 2D images (such as placing a photo or mobile phone with an image in front of the device).
The commitment to its customers "forces" the company to innovate and develop advanced video solutions with the latest technologies in artific