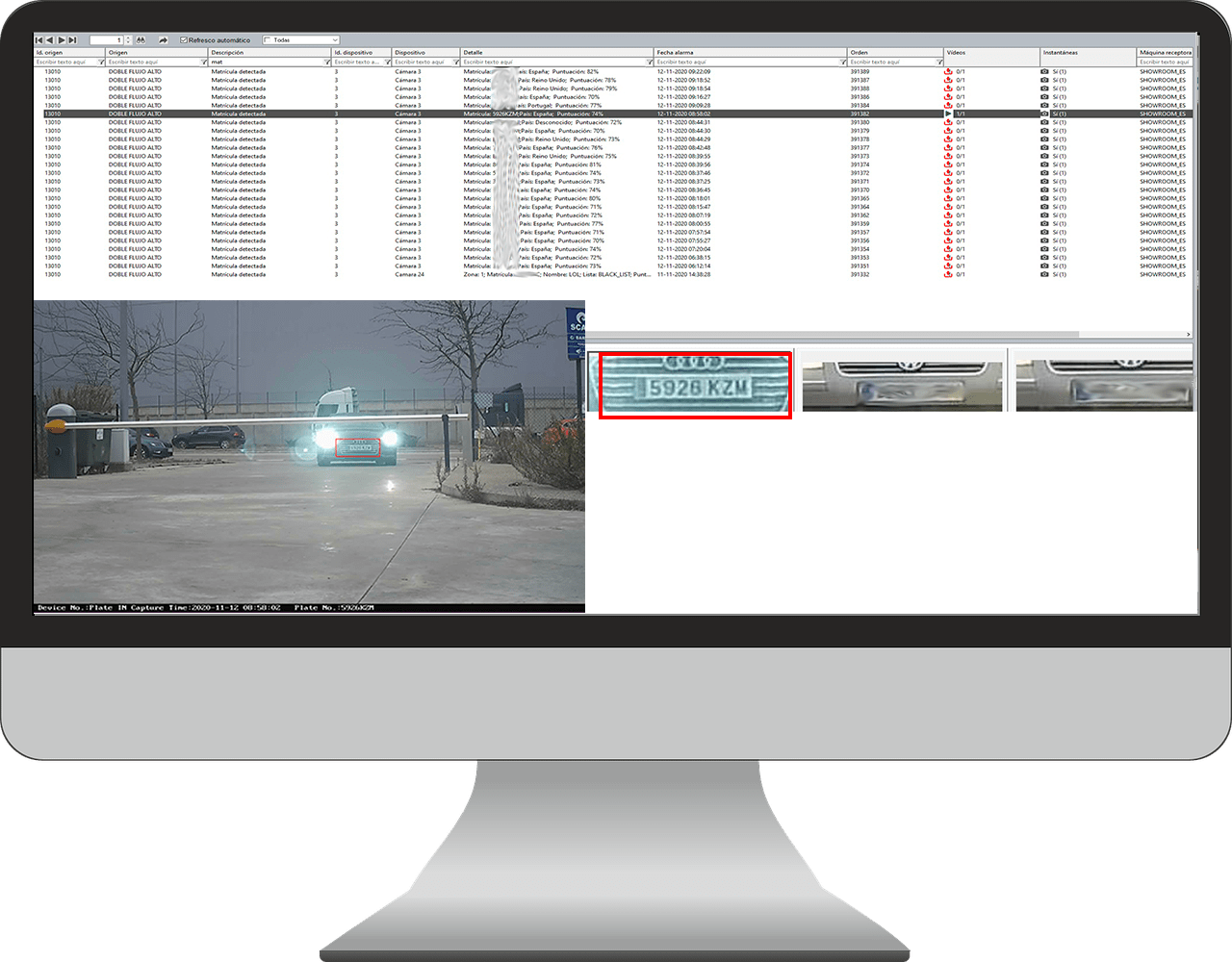 SCATI WATCHER 6.8 incorporates a new functionality that allows the search of images associated with license plates through filters such as image, plate number, country and score, which facilitates the control of vehicles in parking lots, service areas, roads, etc.
Upon receiving an alarm, the operator instantly accesses the frame of the recognized license plate, the video recording associated with the recognition, and identifies the control point with the time (hour, day, month and year) when the vehicle was identified.
The tool supports a wide range of available country lists and allows the creation of white and black lists facilitating the management of operators.
SCATI WATCHER allows to cover all the needs that a professional security operator can imagine: visualization, equipment configuration, alarm management, advanced searches, plan management, creation of device groups, records consultation, system status monitoring and also incorporates a facial module for the management and centralized distribution of lists of people to groups of facial recognition cameras.