SCATI, a manufacturer of intelligent IP video systems, has brought
Jose A. Ferreiro
on board as Key Account Manager to consolidate the presence of the company.
As a technical engineer in telecommunications, he will manage the projects which the company is currently working on in the EMEA region, increase its presence in this market and also participate in large projects in Spain.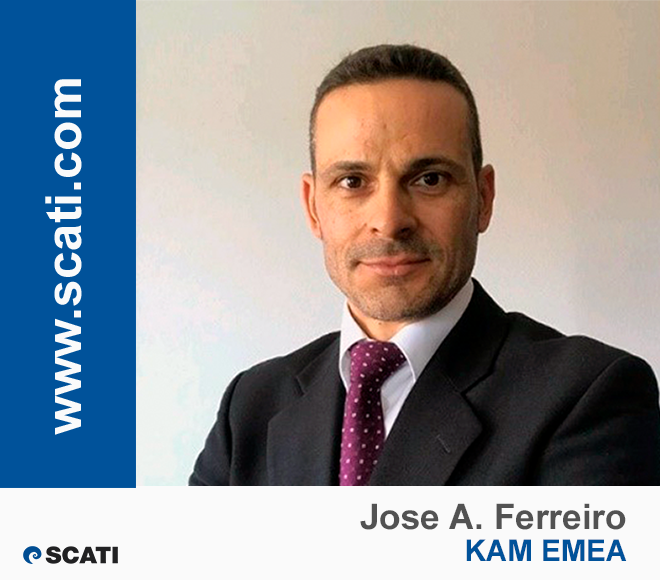 Thanks to his 15+ years of experience in managing large-scale projects for a range of technological companies, Ferreiro's great expertise allows him to properly outline every project and provide the ideal solution for meeting the requirements of his clients who demand the highest quality standards.
Without doubt, his joining the company will give it a boost in developing and securing international presence in EMEA countries; these are very demanding markets which expect professional security solutions.
SCATI is a manufacturer of IP video systems present in over 20 countries with particular influence in Latin America. Its sophisticated security solutions are increasingly in demand in countries in the EMEA region.
"Joining SCATI means developing my professional career in an internationally-oriented technological company capable of developing "turnkey" projects for its clients. Guiding clients throughout the development of their projects from the project outline to its implementation is something I have practised my whole working life, so this is the sort of challenge I tackle with great enthusiasm"
, Jose A. Ferreiro, Key Account Manager at SCATI.