NACEX, which belongs to the Grupo Logista, is a leading company in the express courier sector in Spain, Andorra and Portugal. Currently, it has 31 logistics platforms and more than 300 franchises.
In order to consolidate its position as "one of the most advanced courier companies", its logistics platforms are provided with the latest technological developments in recording, goods traceability and security.
Its objective is its customers' satisfaction thanks to the delivery of their orders in the time scheduled with them, with full reliability.
PROJECT DESCRIPTION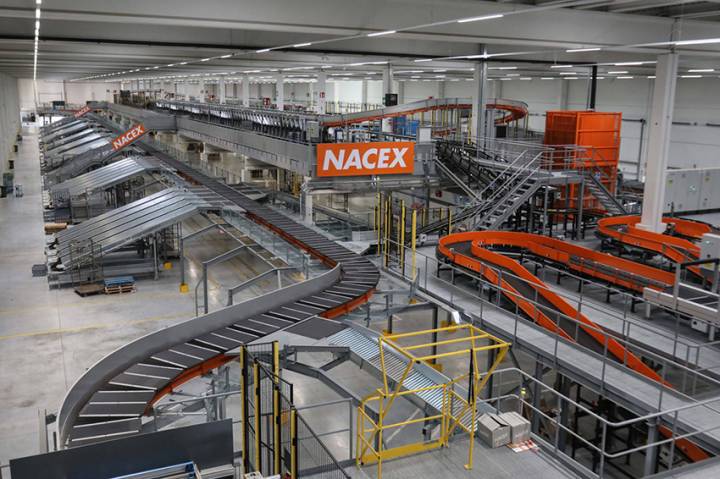 Opened in November 2018, with con 12,140 square meters (equivalent to two football stadiums), it is the largest cross-docking platform that has been built it Spain in the last 10 years.
Located in the Polígono Industrial (industrial estate) in Coslada, the town with more logistics companies (706) in Spain, the plant has been designed to manage 26,000 deliveries/hours, meeting the necessary time guarantee.
The platform has 114 bays for vans and lorries to load and unload simultaneously at high speed.
To meet the commitments acquired with their customers, Nacex invests in the latest technological developments ensuring delivery of any parcel within 24 hours.
CHALLENGE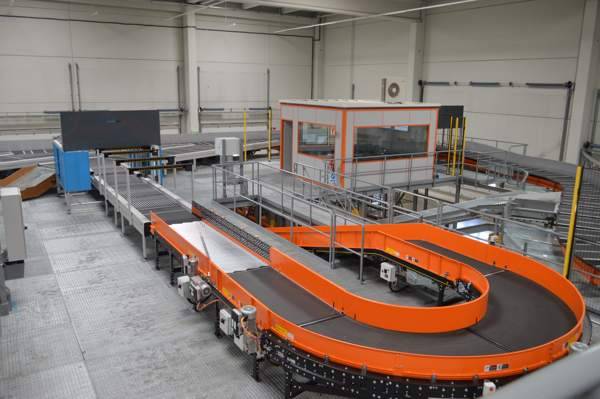 NACEX provides its facilities with a smart video system ensuring traceability and monitoring of parcels inside the platforms, through the recording of the sorting processes.
Investment in sorters with CrossBelt Technology, a modern system for accurate, quick and safe automatic sorting, minimise the mechanical impact to parcels through motorised belts ensuring the exact position and orientation of parcels throughout the entire sorting process.
SOLUTION
NACEX, the technological leader in the logistics sector, has been trusting SCATI for more than 15 years because of its capacity to develop customised video solution for each of its 31 logistics platform.
SCATI video solution is a customised solution fully integrated with its warehouse management system (ERP). This ensures traceability of every parcel in the automatic sorting systems and solves any incidence, through direct and quick access to a visual check of the recorded video associated to that parcel.
More than 140 cameras installed strategically display the travel of each parcel paying special attention to three key points of the process: Induction areas (loading of the goods on the belt), measurement (the point where parcels are weighted, measured, sorted and distributed automatically), and ramps (exit point of the warehouse to their corresponding destinations).
SCATI solution allows to view the travel of each parcel and envelopes 100% ensuring solving incidences.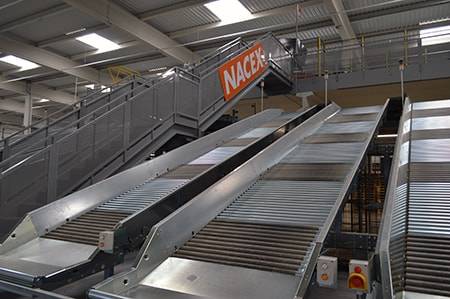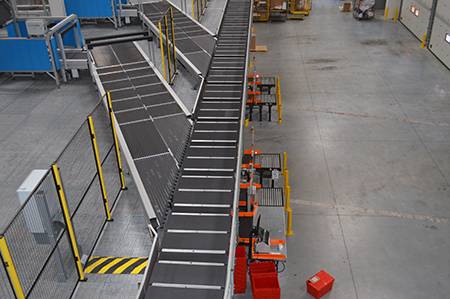 RECORDING CAMERAS AND EQUIPMENT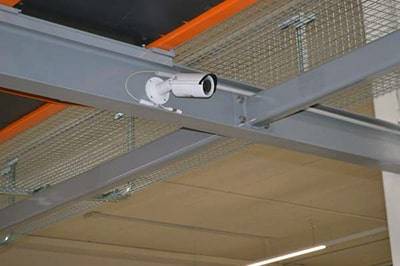 The video system consists of 117 3-Mpx IP bullet SCATI EYE cameras with infrared rays up to 30 meters offering a high image quality under low luminosity conditions. These cameras feature WDR (Wide Dynamic Range) functionalities able to manage backlighting and/or sudden luminosity changes when the outside doors of the warehouse open.
As a support to these cameras, the platform has 13 6-Mpx fisheye cameras offering 360º view on all what is happening in the platform.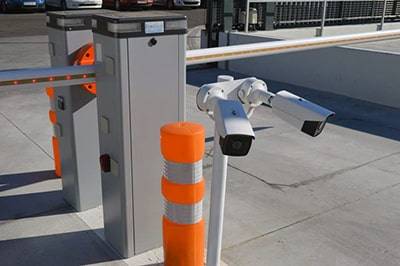 Accesses have 6 LPR (License Plate Recognition) cameras allowing license plates to be recognised and managed through blacklists and whitelists defined by the security managers.
To ensure the recording of images 24/7, only four SCATI VISION recording platforms, with high image availability, are needed.
SCATI PARCEL is a customised solution integrating the video with NACEX management system for the goods monitoring. This ensures traceability of every parcel in the automatic sorting systems and solves any incidence, through direct and quick access to a visual check of the recorded video associated to that parcel.
This solution consists of high definition cameras displaying the complete travel of parcels, from going into the induction areas, going through the automatic measuring and sorting points and going out on the corresponding exit ramps.
Together with the image capture, the system is able to collect information associated to each parcel (tracking No., origin, destination, dimensions), and stores these data together with the visual recording of the parcel in each control point of its travel. In this way, traceability is ensured.
Thanks to SCATI PARCEL, searches by tracking No., origin, destination, etc. can be made, the travel of each parcel displayed and the exact time of losing track of the parcel in any of the distribution centres it goes through.
CONTROL CENTRE. CENTRALISED MANAGEMENT FOR LOGISTICS PLATFORMS
From the Control Centre in Coslada, eight operators monitor movements, through an 8-screen SCATI WALL, in its 31 distribution centres NACEX has in Spain and Portugal.
Thanks to SCATI WALL, up to 64 cameras can be viewed simultaneously, enabling the setting up of scenarios for automatic display.
Integration of customised plans allows this process to be faster and solve incidences in real time.
This systems allows for the centralised management of all the company's logistics centres. This allows for searches for a specific warehouse, for all the platforms or for groups of them, being those groups customised, too.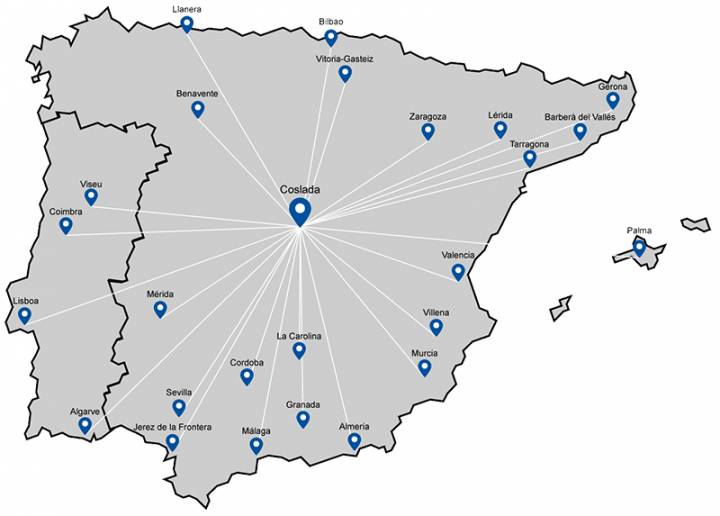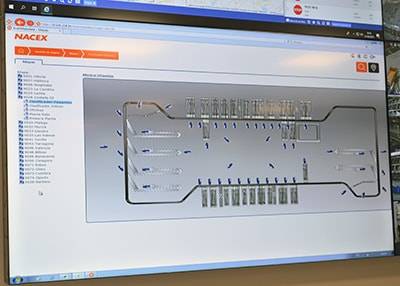 ADVANTAGES
Thanks to technology, NACEX is a leading company in the most demanding express courier sector. Any incidence is solved in record time therefore, all orders reach their customers within the guarantee delivery time.
The brand image is improved exponentially becoming the most technologically advanced company and differentiating from its competitors.
"When there is an incidence, the security managers are able to locate and view the travel of each parcel where it was tracked lost. SCATI solution, as it is multi-platform able to centralise recordings of all the logistics platforms, allows any incidence to be 100% solved, regardless the platform where it happened", Edgar Otero, Nacex Engineering Manager, says.