Public Security. Videosurveillance project.
With more than 200,000 citizens and located 225 kilometers from South Cairo, Minya protects its city thanks to SCATI Video Intelligent Systems.
The Administration install a smart video surveillance system to control traffic on the main roads of the city, guaranteeing the citizens safety. This solution allows detecting and preventing any incident that may occur thanks to professional management tools that allow access in real time and to the recorded video collected by video surveillance cameras.
SOLUTION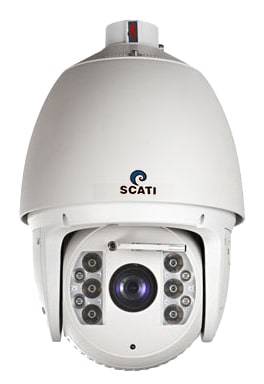 More than 60 IP cameras cameras (bullet, minidomes, PTZ domes, etc.) are installed at the critical points of the main roads.
Among the cameras, there are more than 27 high-speed PTZ Dome IP cameras capable of collecting images with high resolution (up to 2 Mpx), with a 32x optical zoom and at a distance of up to 150 meters, stands out thanks to its long-range IR (infrared). The SID-35115NR-EXY32 model incorporates WDR (Wide Dynamic Range) feature to provide images with the best quality under deep lighting contrasts on the scene, without losing any detail of the image and solving in real time any incident that may arise.
With a built-in 1/2.8'' Sony Progressive Scan CMOS sensor, these cameras offer an excellent performance in low-light environments thanks to their highly sensitive sensor. They are able to switch to day / night mode automatically thanks to their mechanical IR filter, supported by their infrared light.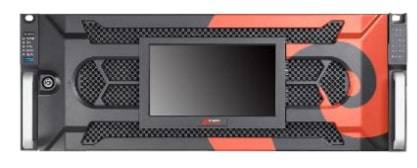 Public Safety is completed with the installation of 34 IP Compact cameras (up to 6 Mpx), outdoor (IP67 and IK10) that also incorporate WDR features. The aim, obtaining high-quality images, in scenes with sudden lighting changes.
This model (SEC-3811NR-XMA2) has a 2.8-12mm optical motorized lens and an IR illuminator range of up to 50 meters approximately.
The recording is carried out through a single SCATI FENIX IP video recorder with the capacity to store images from up to 64 IP cameras in its 48 TB of storage, guaranteeing the recording of images at maximum resolution 24/7, and with compatibility with most used compression formats (H.265 / H.264 / MPEG4).
BENEFITS
SCATI's video surveillance solutions, with high availability, reliability and stability, are capable of offering advanced intelligent monitoring tools to guarantee the safety of a city and respond quickly and efficiently to any incident.
SCATI CCTV systems offer a flexible and scalable solution adapted to the growth of urban environments, allowing the addition of more security devices at no additional cost as needs grow.
They allow integration with other systems for comprehensive security and also allow in-depth data storage, synthesis and analysis to aid in incident prevention and decision-making.
At the forefront of technology and with hundreds of references in Public Safety, SCATI designs and develops personalized projects adapted to the requirements of any municipality to increase the levels of security of the environment, public buildings, citizens and traffic control.