Simplifying control in logistics
SCATI PARCEL:
Video Traceability for Goods Logistics
Increased traceability of your goods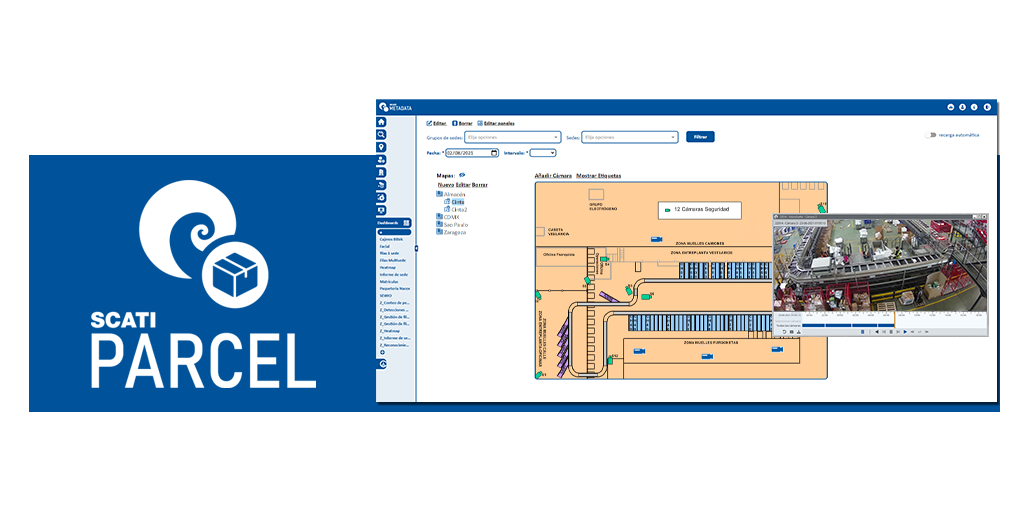 In an increasingly competitive market and with a more demanding customer, where time plays a fundamental role, companies are investing more and more in technologies that allow the delivery of goods in a guaranteed minimum time.
Being able to identify the origin and the different stages through which a good passes within the entire logistics chain is a fundamental value for companies in the sector, identifying critical points along the supply chain, managing to minimize incidents and increase productivity. This is crucial in sectors such as pharmaceuticals or food, which are required by the authorities to have traceability mechanisms.
SCATI PARCEL is the software module of the VISION SUITE that integrates video with any Warehouse Management System (WMS) of a logistics operator.
It guarantees the traceability of each package in the automatic sorting systems and resolves any incident, through quick and direct access to a visual check of the recorded video associated with the package as it passes through the sorter, using high definition cameras that visualize the complete route of the packages, from the moment they enter the induction areas, pass through the measuring and automatic sorting points, until they leave through the corresponding exit ramp.
SCATI PARCEL allows you to carry out parametrizable searches based on the information that the WMS collects in its database (tracking number, origin, destination, weight, etc.). These searches are performed through a web interface, so that any authorized operator can perform queries without having to install any software on your computer. The system administrator is the one who manages the permissions centrally.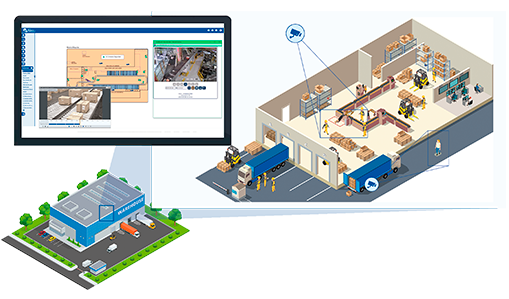 SCATI PARCEL can also be used for real time monitoring of operations, thanks to the use of site plans with camera positioning, by means of which operators can have quick access to a location's camera without needing to know its name or what ID it is registered with on the recording server. With this, operations departments gain in agility and efficiency, making it possible to resolve any incident practically in real time.
Since everything is recorded, operations managers will be able to correct inefficiencies and promote continuous improvement, as well as reduce losses due to customer complaints, as they are backed up by images of the package passing through the logistics center.
All these advances mean a great revolution in the supervision of personnel, operational management of the business, optimization of processes and improvement in procedures. This is why the company's profitability is exploited to the maximum. With SCATI PARCEL, logistics operators achieve a double objective: on the one hand, to have an intelligent video system that allows access to real-time or recorded images and, on the other hand, to have a very useful tool for Operations Management, aimed at process control and complaint management.