SCATI EYE Cameras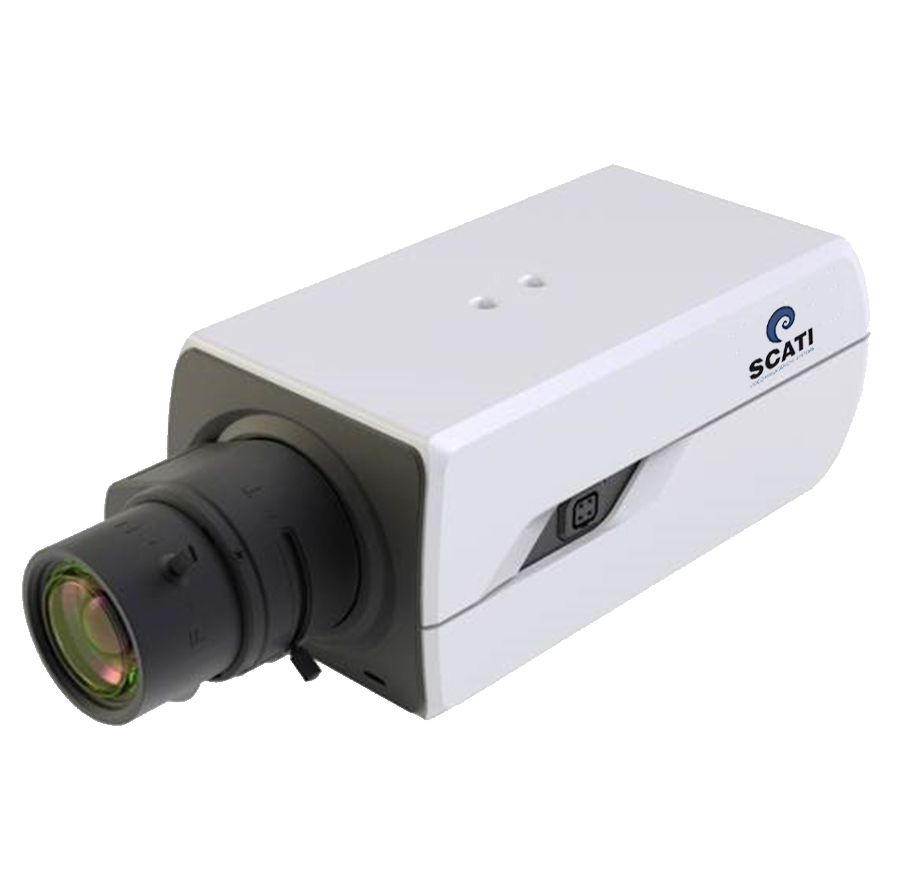 SCATI offers an extensive range of SCATI EYE cameras which can be adapted to all types of indoor and outdoor settings, including bank offices, scattered locations, critical facilities and many others; under a variety of formats: minidomes, bullet, box, PTZ, fisheye, pinhole, thermal and facial detection.
Developed with the latest technologies (H.264, H.264 ultra, H.265 and H.265 ultra-compression formats), our cameras offer the possibility of SD card recording.
Our SCATI EYE cameras are a great versatility of features capable of satisfying even the needs of the most critical security environments
With resolutions of up to 12 MPx and multiple streams, our cameras offer all kinds of functionalities: WDR (up to 140 DB), anti-fog, anti-corrosion, IK10 (anti-vandalism), and integrated infrared up to 150 meters.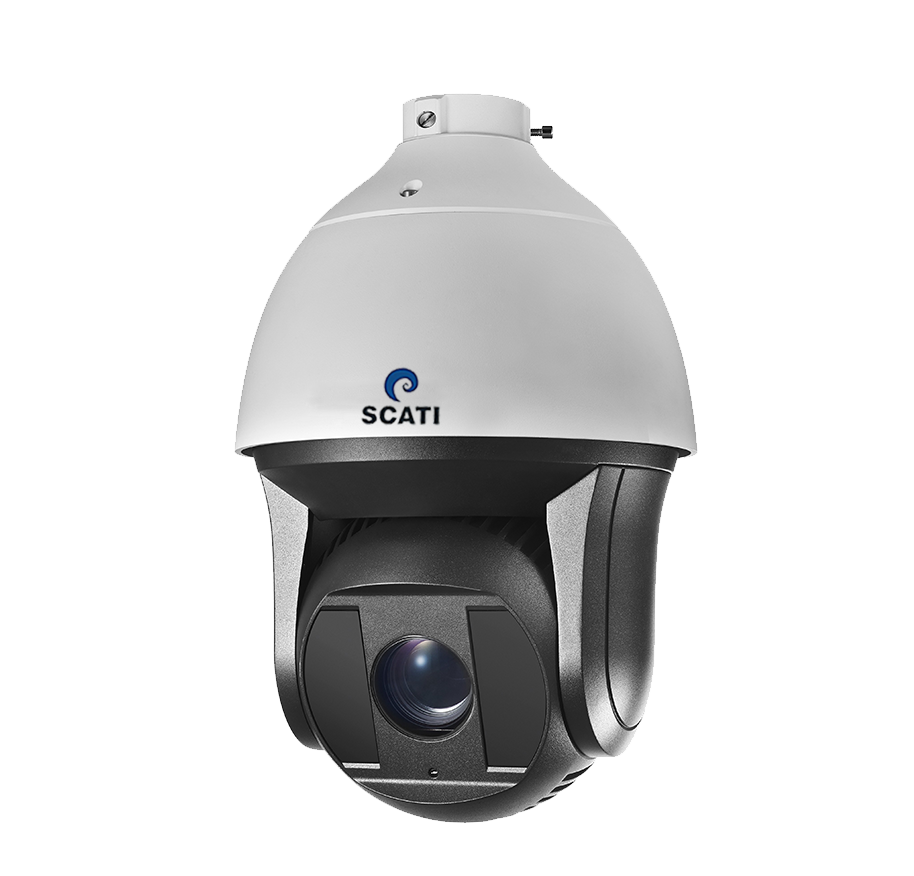 Intelligent analytics
Intelligent video analysis in SCATI EYE cameras provides a range of highly reliable and precise tools to detect a wide range of actions and events.
Working in perfect integration with other applications, the intelligent cameras provide a powerful set of tools for an intelligent approach to your facility's security. Events can trigger recording, pop-up windows in SCATI WATCHER, the sending of alarms to third parties and many other configurable actions.
These advanced algorithms can be integrated into a wide range of cameras, allowing for a distributed architecture in which the cameras perform the video analyses. This eliminates the need for dedicated processing servers, thereby minimising the likelihood of faults and cutting the costs of the surveillance system.
The analytics in SCATI EYE cameras allow to plate reading, intrusion, line crossing, abandoned object, stolen object, entry/exit area, scene change, face detection, counting, audio variation, video lost, blur, heat map, etc.
IP Cameras
SCATI EYE camera features are highly versatile and deigned to satisfy the requirements of the most demanding security environments. Camera resolutions of up to 8 MPx provide a wide range of functions: WDR (to balance backlighting and glare), high sensitivity, day/night mode, varifocal lens, PoE power, an advanced compression standard (H.264) and integrated infrared capabilities,among others.
Special Cámeras
HD Analog cameras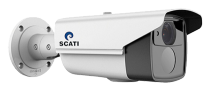 HD analog cameras SCATI provide high quality video via coaxial cable , allowing a quick update image quality without having to replace existing wiring structure .
Encoders

SCATI EYE encoders allow our customers to gradually migrate from their CCTV system to IP technology, since they allow for theintegration of their analogue cameras into a network-based video system.
These encoders convert analogue video signals into digital signals, making them completely compatible with the rest of the IP system.
SCATI also offers HD encoders that support resolutions up to 720p and 1080p.
HD encoders allow you to leverage existing cabling structure without losing image quality and benefits of network systems such as scalability and flexibility.