Video recorders
SCATI VISION is a range of potent video recording platforms, when fully integrated with SCATI EYE cameras and the powerful SCATI control centre applications, the platforms provide a comprehensive video surveillance solution for any kind of security project.
SCATI VISION video recorders include powerful high performance and multitasking recording software, including advanced video analytics capabilities to meet the different needs of each type of installation.

Up to 256 channels and up to 192 TB
Hardware redundancy and switch Poe integrated. 8/16
"On the edge" recording management
Redundant SO.
Metadata management

Up to 32 cameras(16 analog + 16 IP) and up to 32 TB
Metadata management
RAID optional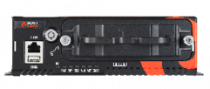 Mobility environments, extreme conditions o reduced space
Heat dissipation
Up to 16 IP channels
Integrated PoE switch.4/8
Removable video Storage and metadata
Railway certification EN-50155

Face capture recording
Forensic search of people by name/face capture
Up to 128 channels and up to 48 face recognition channels
Redundant power supply
SCATI VISION, the solution for banking
SCATI has a wide range of video / audio recording and editing platforms that, fully integrated with cameras, Control Center applications and other devices, provide a complete and scalable video surveillance solution for any security project.
With preconfigured multitasking recording software, video recorders include advanced video analytics capabilities that allow you to get the most out of your CCTV system.

Compact size, suitable for ATMs
Hybrid platform
Up 4 cameras
Up 2 TB storage
Fanless
Power Supply 12VDC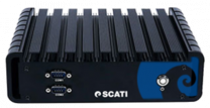 4 channels, 4 PoE portsPoE
Up to 8TB
Integrated I/O
Fanless

Up 8/16 IP cameras, with possibility of expansion up to 16/32 cameras.
PoE Switch integrated
Up to 24TB storage

Hybrid platform with PoE switch integrated
Up to 32 cameras
Up to 24 TB storage
RAID available

IP platform up to 64 Mpx cameras
Up to 48 TB storage
RAID 6

IP platforms up to 512 Mpx cameras
Unlimited scalability
RAID 6
High availability
Server Failover