Guarantee the security of the accesses of your facility
Committed to our clients, we continue working so that our clients have the latest technology in their video surveillance systems.
Update your video recorders and incorporate devices for excessive body temperature detection, capacity control and social distancing in a quick and an easy way.
Case 1. Access control free-flow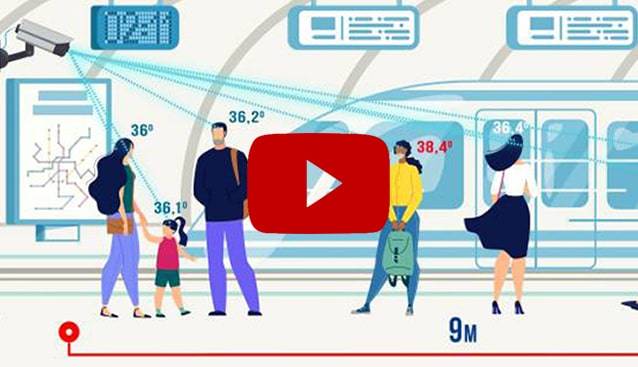 Temperature measurement up to 30 faces simultaneously.
Up to 9 meters distance (depending on model).
Accuracy up to 0.3 ºC (black body).
A Visible 4 Mpx channel for people identification.
Face mask detection.
Configurable threshold temperature.
Reduction of false alarms thank to Artificial Intelligence.
Sending and managing images from the SCATI platform.
Centralized management of multiple sites, notifying any anomaly in real time.
Case 2. Thermographic handled camera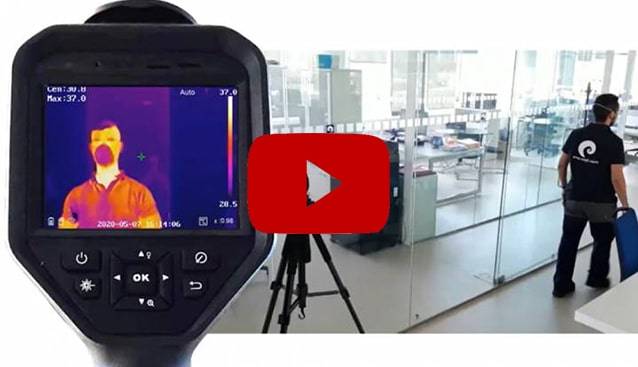 Temperature measurement up to 60 people simultaneously.
Up to 2,5 metros distance.
Accuracy up to 0.5 ºC.
Suitable for crowd flow and vehicle passenger control.
Autonomy of up to 5 hours of operation.
Interchangeable batteries and / or USB power.
Displays temperature information and reports alarms via embedded touchscreen
Up to 8 Mpx resolution (snapshots) and 640x480 (video)
Wi-Fi connection with PC / Mobile Client
16GB internal storage card.