Face recognition is the perfect solution to completment your video surveillance systems by allowing you to identify people and verify their access to an installation in real-time.
Functionalities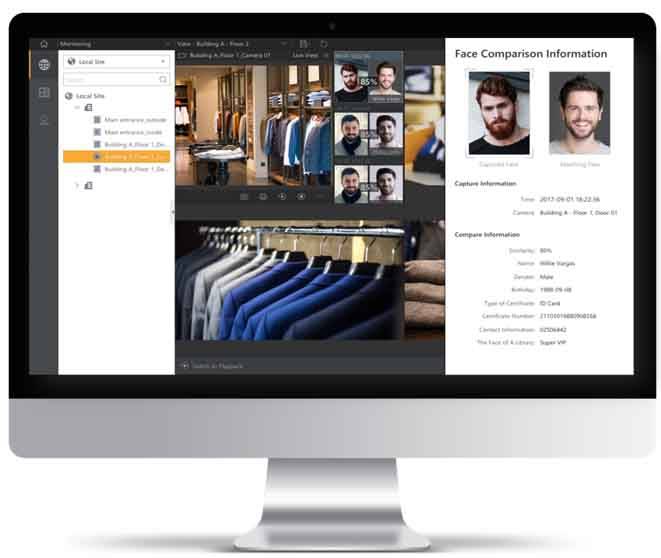 Based in DeepLearning camera or DeepLearning recorder
High recognitions rate
Immune to appearance changes.
Reliable even in no collaborative environments
Searches by date, name or similarity
Forensic search (a posteriori) using a DeepLearning recorder
Centralized management of the individual database and y lists propagation (suspicious/VIP/etc.)
SCATI FENIX modules
FENIX is composed of four modules, which perfectly integrated, guarantee the centralized management of the CCTV system.