Operation, Display and Control

The FENIX PRO Control simplify the daily work of the users of a control center by providing multiple operative functionalities, such as realtime live viewing, PTZ control, video playback and download, alarm reception, monitoring the status of the system, etc. consulta de registros, monitorización del estado del sistema, etc.
Functionalities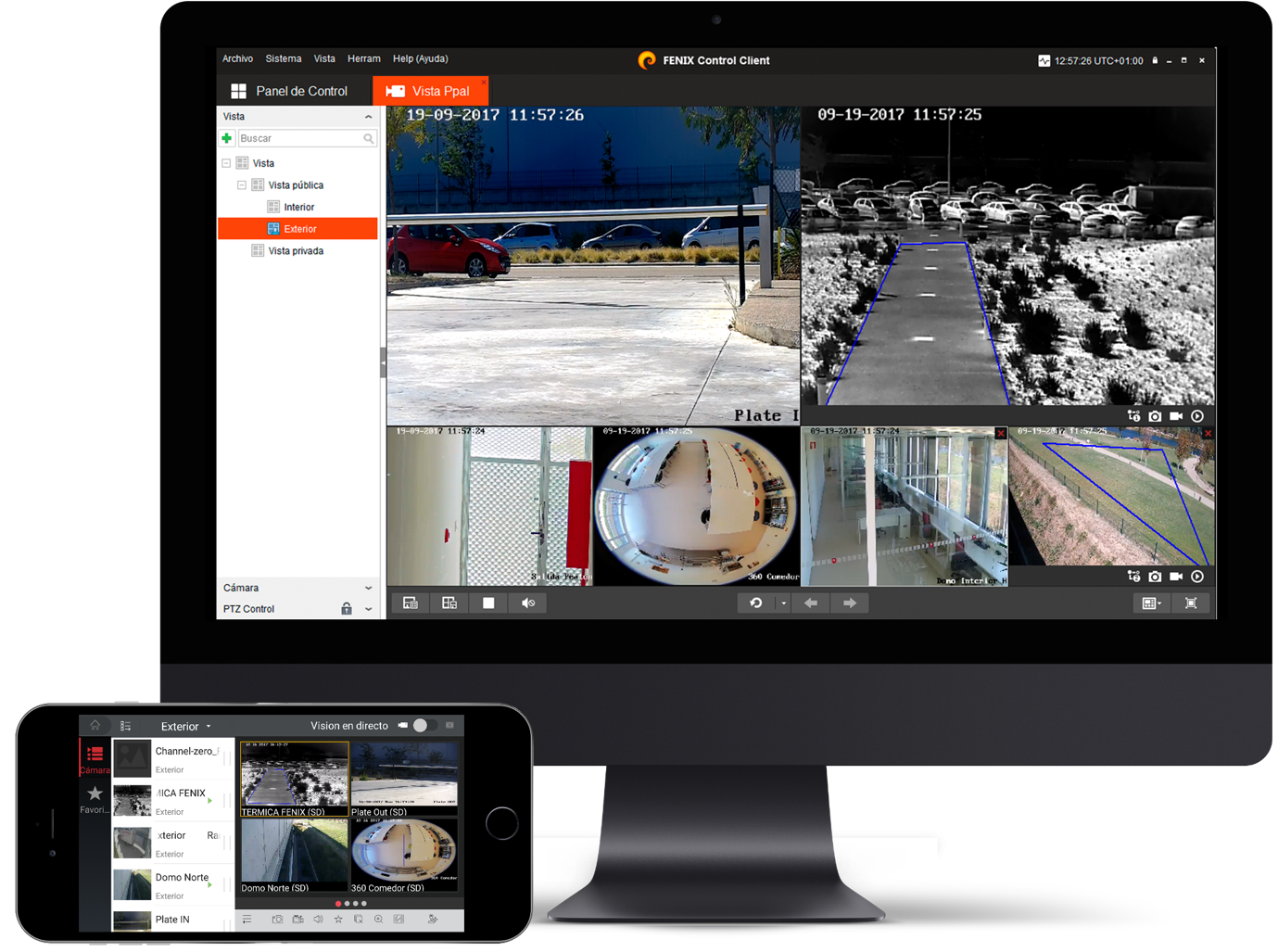 Real time, playback and downloads
Reception and management of alarms
E-map, PTZ control, 360 dewarping
Bidirectional and multi-screen audio
Option of Web access for the operator
Access from Smartphone/Tablet (IOS and Android)
Self-diagnosis of the system status
Metadata query (POS, etc.)
Complete system audit
Business Intelligence
FENIX PRO is composed of four modules, which perfectly integrated, guarantee the centralized management of the CCTV system.