Management of onboard and mobility systems.

FENIX PRO Mobile provides multiple operative functionalities, including realtime tracking, live view, video playback and video downloads, alarm reception, record inquiry, etc.
Functionalitaties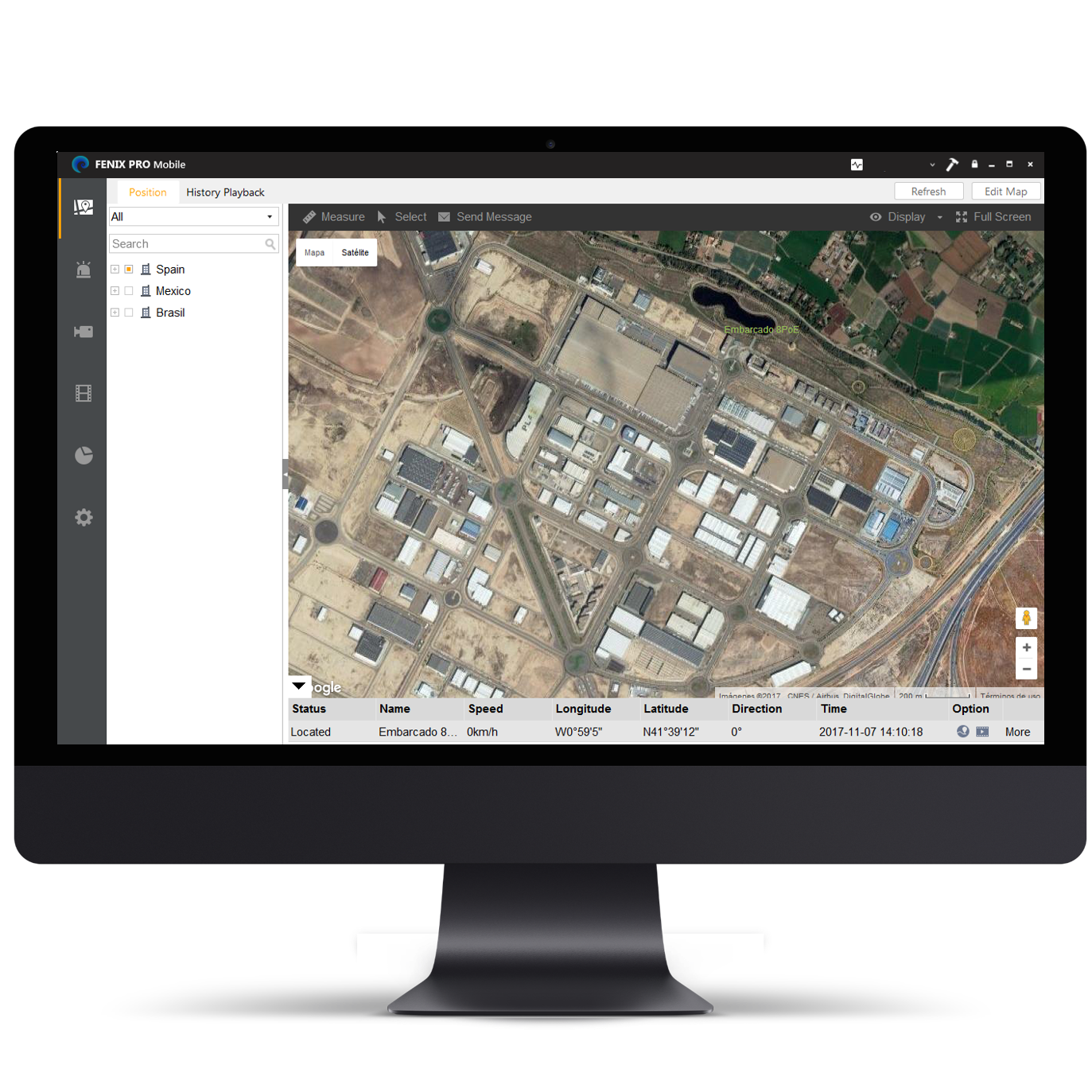 Onboard recorders and portable systems (BodyCam and PVR)
GPS positioning in GIS map
Live viewing (3G and 4G)
Automatic downloads (Wifi)
Lightweight video and metadata player(FENIX PRO Mobile Player
Business intelligence (Real Time)
Kilometres travelled
Online system time
3G/4G data consumption
Alarms (Real time)
Deviation from the predefined route
Exit from the predefined area
Speeding
Other modules
FENIX PRO is composed of four modules, which perfectly integrated, guarantee the centralized management of the CCTV system.