Management and control of vehicle parking.

FENIX PRO Parking provides a powerful and flexible solution for parking management. It allows tracking vehicles that enter and leave, alarms received viewing, vehicles and records searching, etc.
Functionalities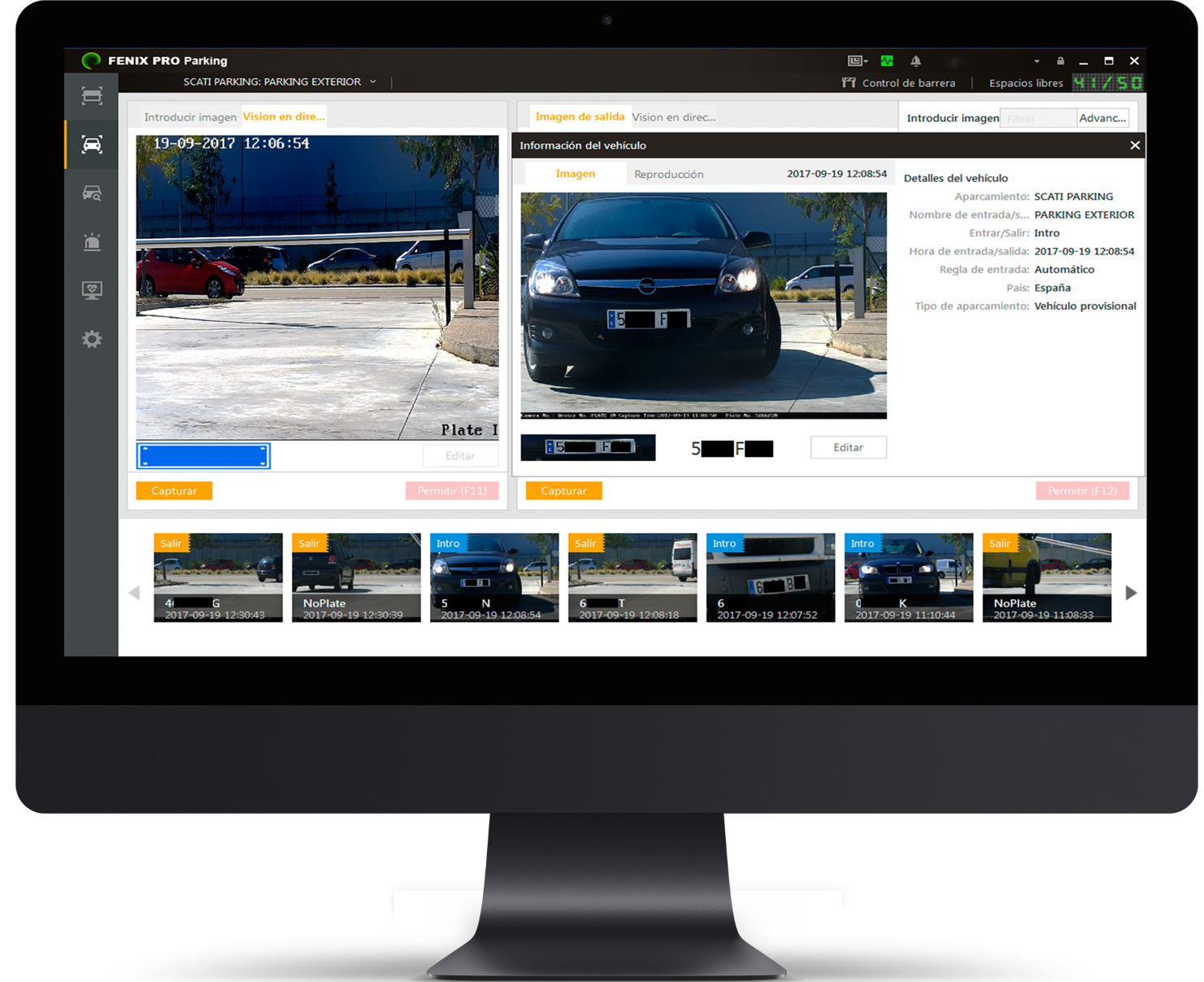 SCATI EYE camera reading algorithm
Definition of entry and exit reading cameras
Date/time/licence plate/vehicle snapshot query
White/black list control
Barrier opening
Definition of control policies for vehicle occupancy/schedules and sending of alarms
Report generation
Option to integrate with card readers, intercom systems, etc.
Other Modules
FENIX PRO is composed of four modules, which perfectly integrated, guarantee the centralized management of the CCTV system.