RECKON is a solution capable of analyzing a large amount of data, apparently unrelated, generating correlated information, simplified and organized. It allows a clear interpretation of data, improving your decision-making at a business level.
Functionalities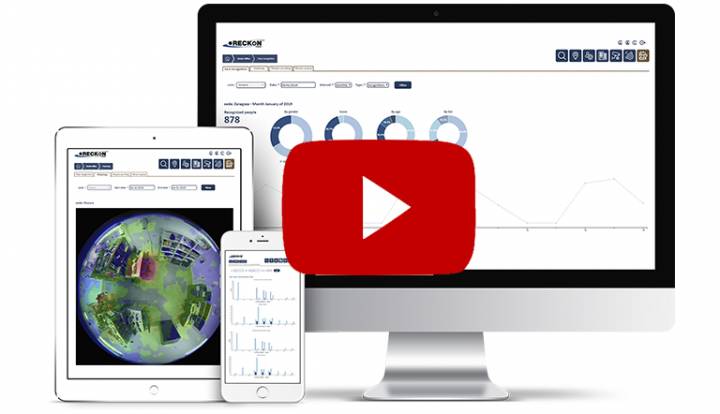 Analysis of a huge amount of information from several origins (face recognition, people counting, LPR, Heat map, queue counting, business data, IoT).
Custom statistics. Data information in graphs, organized and matched.
Offers a clear data, that allows to the user anticipating situations and improving its actions.
It works out well for client knowledge, and for the business trends analysis.
Helps to understand and predict behaviours, to know needs, preferences and consumers habits.
Business improvement: Better services.Higher information and accuracy in the decision making situations.
Increase the company profitability.
Accelerate processes and improve the response times.
Documentation
SCATI VISION modules
VISION is composed of seven modules, which perfectly integrated, guarantee the centralized management of the CCTV system.