SCATI HUB can perform advanced management of the alarms triggered in any security installation. It is integrated with all the security systems of the facility: access controls, anti-intrusion systems, physical sensors, etc., thereby enabling centralised management of all the alarms. Minimum incident response times are ensured by its wide range of custom parameters and the possibility of programming automatic actions in the event of alarms.
Functional features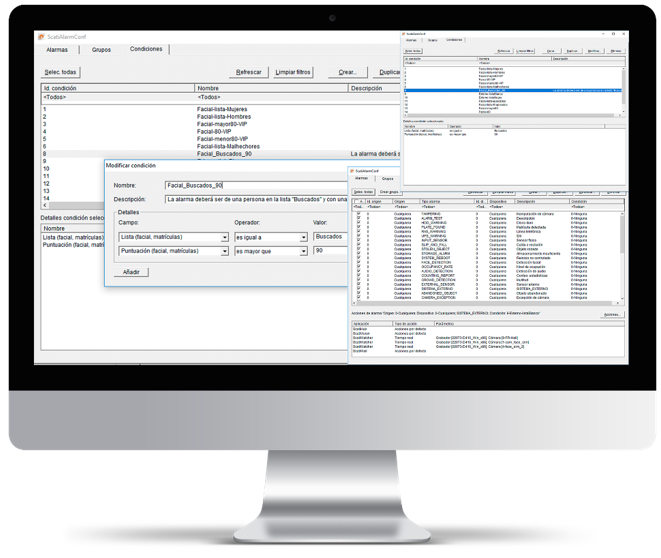 Centralized management of all the alarms.
It can be integrated with own or third party alarms.
Association of events and automatic actions:

Activation of sensors.
Recording by event.
Automatic download of images in client applications.
Calling of a PTZ preset.
Modification of recording settings.
Setting several conditions associated to an action of an alarm.

Alarm notification to operators

Notification to integrated third party systems.
Forwarding to a multicast address to receive alarms if subscribed.
Displaying images associated with the alarm.
SCATI VISION modules
VISION is composed of seven modules, which perfectly integrated, guarantee the centralized management of the CCTV system.