Remote maintenance

SCATI ROUND. In facilities with a large number of video recorders it is essential to control recorder conditions from a central application. SCATI ROUND provides automated and remote maintenance of all the equipment, thereby facilitating preventive detection of errors in devices. It is also a key element in the management of a scalable system capable of programming mass operations on groups of recorders, such as configurations, updates, etc.
Functional features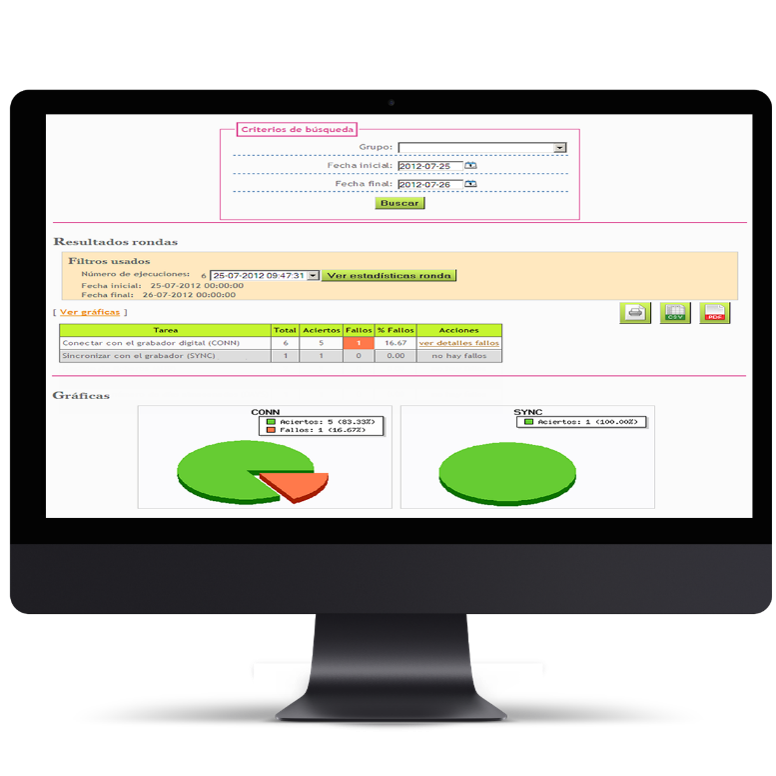 Preventive maintenance management

Remote diagnosis of incidents
Equipment status control at all times

Remote updating of the software in the entire pool of video recorders
Running tasks on video recorders

Time synchronization
Automatic mass downloads

Collection of all types of video recorder data

Location, HW, SW, errors, etc.

Web Interface

Searches and statistics
Generation of reports
Other client aplications
SCATI VISION is composed of five client applications, which perfectly integrated, guaranteed the centralized management of the CCTV system.