SCATI WALL. Professional monitoring of a large number of cameras. User-friendly thanks to the implementation of scenario and camera sequence settings, PTZ camera operation, digital zoom to identify individuals, etc. High incident response capabilities thanks to automatic viewing of images associated with alarms.
Functional features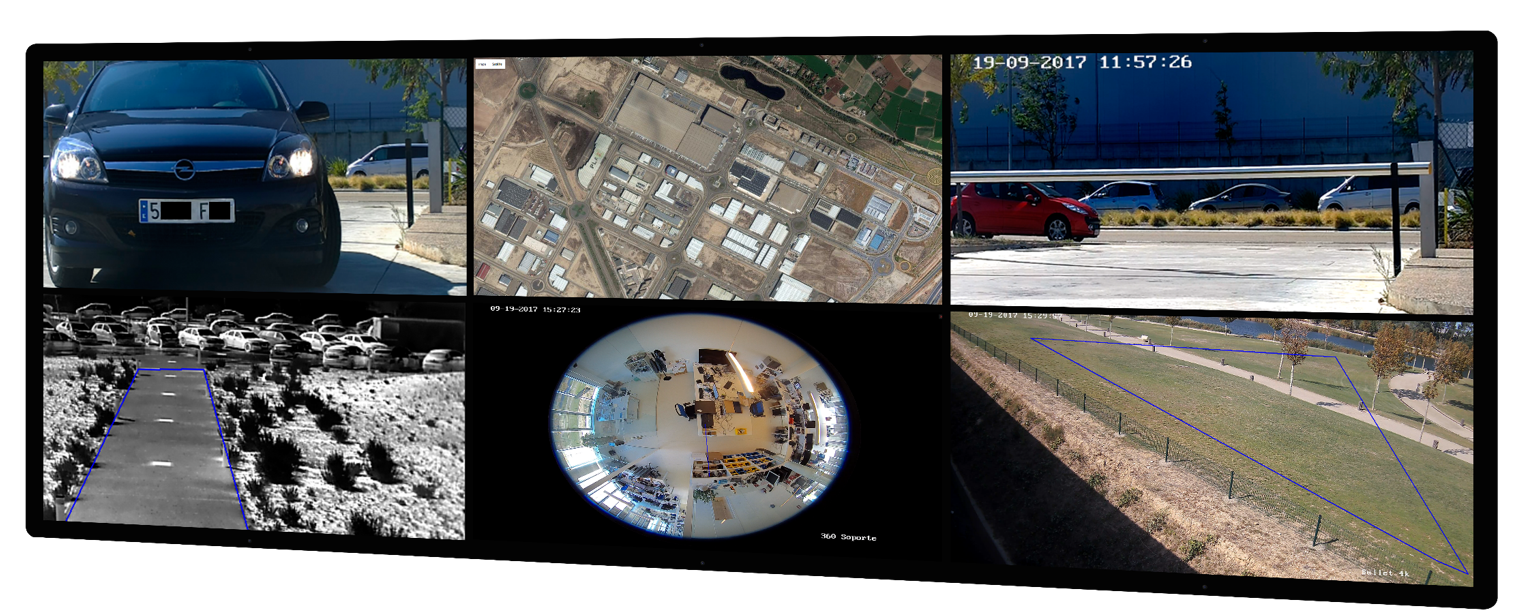 Real time monitoring of any number of cameras associated with SCATI recorders

A basic controller capable of viewing the digital matrices of 128 cameras
Scalability: stacking capacity for any number of controllers

Basic functionalities:

Management of scenarios, with the option of keyboard short-cuts

Creation of camera sequences
Reception of event and alarm images that can be associated with sounds and screens
Digital zoom for identification
Integration of telemetry protocols: immediate PTZ operation
SCATI VISION modules
VISION is composed of seven modules, which perfectly integrated, guarantee the centralized management of the CCTV system.