Remote administration

SCATI WATCHER is a powerful software for easy, remote administration of the entire pool of video recorders. Its multiple functionalities cover all the possible needs of a professional security operator: viewing, equipment set-up, alarm management, advanced searches, map management, setting up groups of devices, etc.
Functional features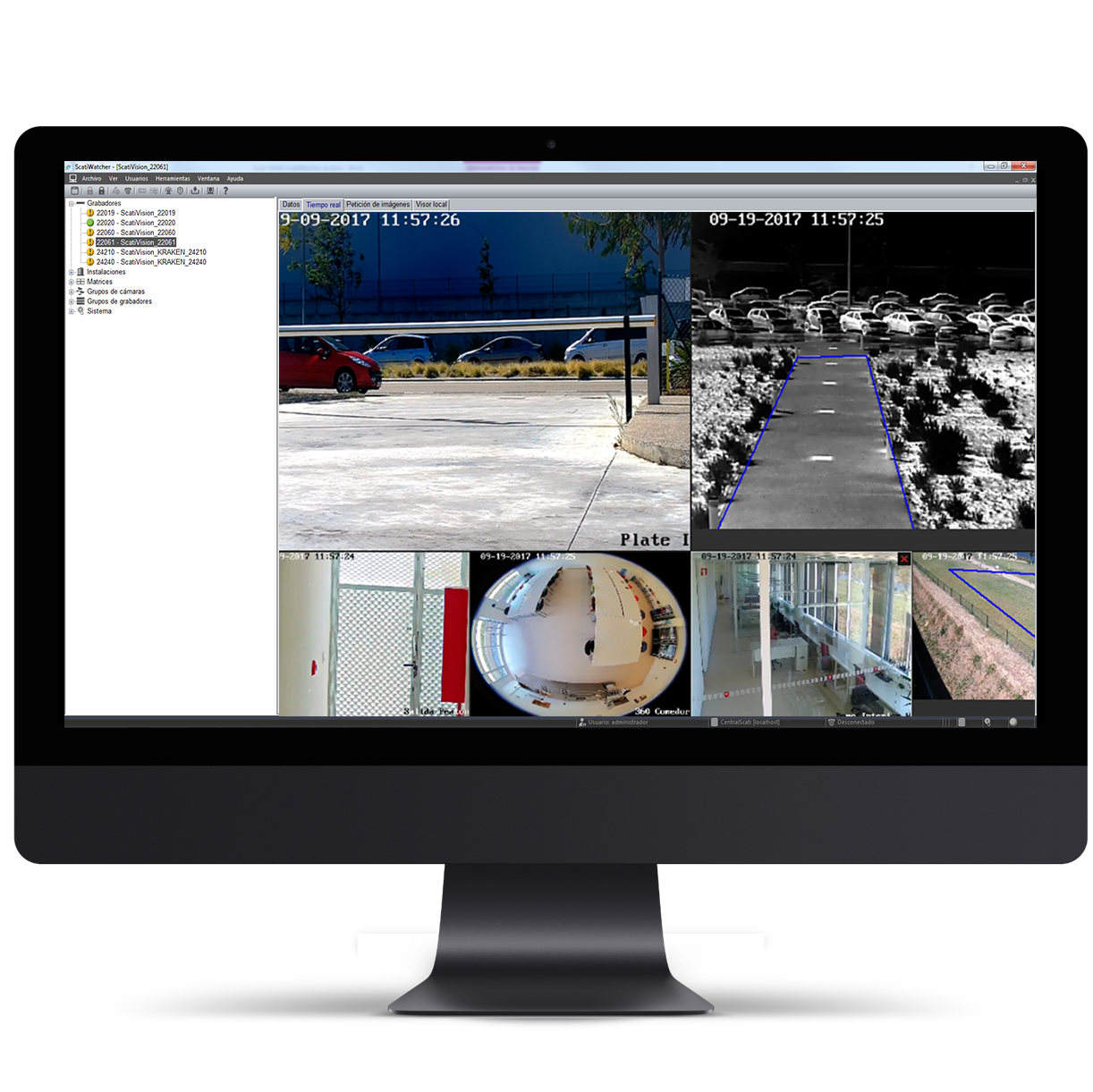 Interface intended for use by professional security operators
Viewing of images in real-time and recorded video
Exporting videos
Reception and management of events and alarms, by groups and time schedules
Remote configuration of recorders
Monitoring video matrices
Map management
Creating groups of cameras and recorders to facilitate management
User management
SCATI VISION is composed of five client applications, which perfectly integrated, guarantee the centralized management of the CCTV system.