SCATI WATCHER is a powerful software for easy, remote administration of the entire pool of video recorders. Its multiple functionalities cover all the possible needs of a professional security operator: viewing, equipment set-up, alarm management, advanced searches, map management, setting up groups of devices, etc.
Functionalities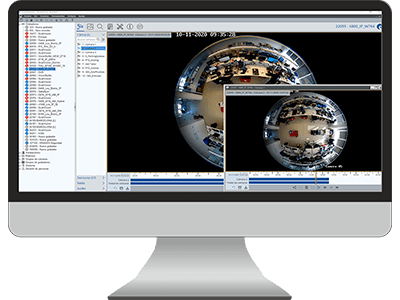 Designed for professional security operators.
Viewing of images in real time and video recorded from cameras up to 12 Mpx.
Remote configuration of videorecorders.
Image quality adjustment to save bandwidth.
Creating groups of cameras and recorders to ease management.
360º dewarping cameras.
Reception and management of events and alarms, by groups and time schedules.
Monitor video matrices and export videos.
Custom downloads of video recorder.
Face recognition module for centralized management and distribution of people lists of face recognition camera groups.
We simplify the daily management of security operators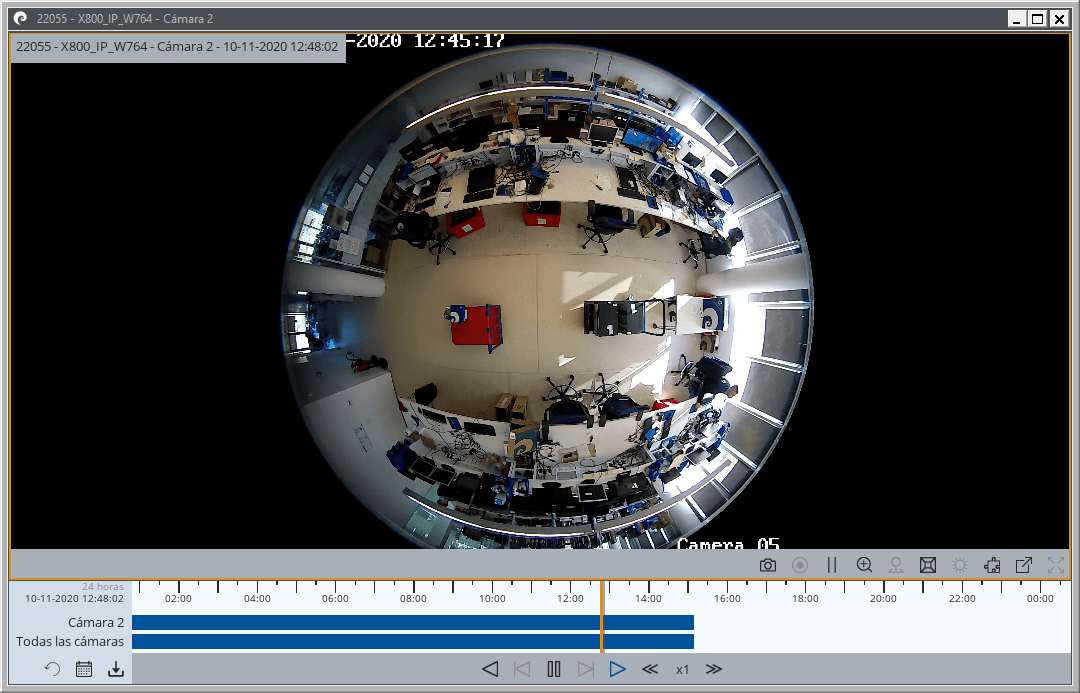 We incorporate new functionalities in our video management software so that our users can fully exploit the power of SCATI SUITE.
In case of event, the associated images automatically emerge on a pop-up that and users can view and browse recently recorded video a quick response to any incidence.
Centralized management of faces obtained by face recognition systems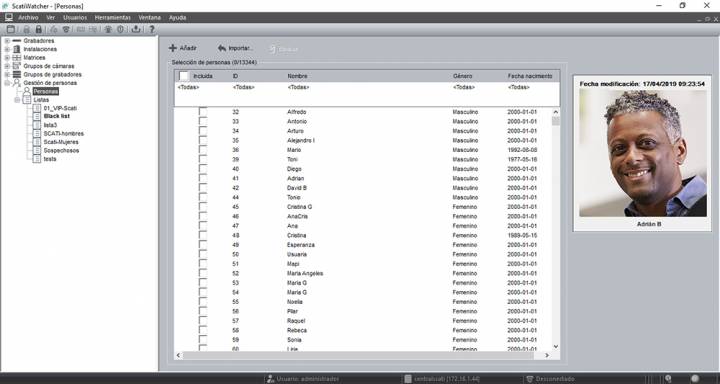 With SCATI WATCHER, our users are able to recognize possible criminals and avoid illegal acts in real time.
From SCATI WATCHER, photos and data of persons, which the facial recognition system will work with, are massively loaded and associated to lists. Then, these lists are distributed to the appropriate facial recognition cameras; all this, from a single point.
When a device detects a suspect, the facial recognition system recognizes them, sends an alarm to the control center automatically and activates the corresponding action protocol.
Modules