Integration of transactional monitoring with video
Along with COVID-19, traditional crimes such as social engineering have returned and banks need a proactive protection strategy for their ATM network. Video is an effective security measure that can be implemented and provides you a tangible proof to streamline judicial processes and prevent fraud.
Find video surveillance images associated with any operation carried out in your ATM network in just seconds to achieve an agile response against suspicious operations that pose your clients and institution at risk of fraud.
Comprehensive ATMs protection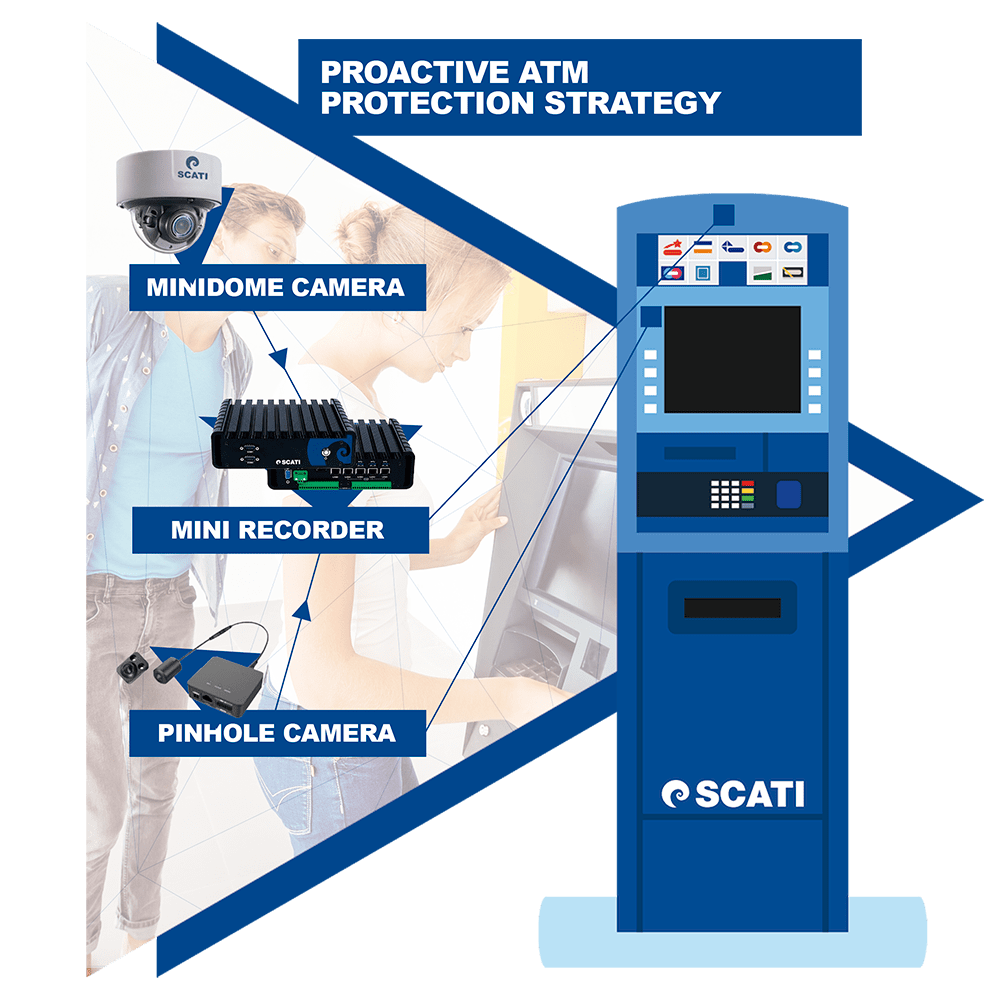 FACE RECOGNITION CAMERA
Identify suspects, verify real-time video alarms, and prevent fraud like spoofing.
This camera offers high resolution images (4Mpx), 140dB of WDR and IR range of up to 50 meters.
It includes PoE technology which facilitates installation and eliminates the need to wire a power supply and incorporates a remote controllable motorized lens.
SCATI VISION NVR
With a small size, heat dissipation (fanless) and passive ventilation thanks to the design of its chassis and 4 embedded PoE ports, they are specifically designed for ATM's.
They have large storage capacity (8TB) and 16 sensors and 16 relays integrated, which avoids the installation of external peripherals, minimizing installation and costs.
They have a power supply with an extended range from 9 to 36VDC to avoid power supply failures in the event of voltage peaks.
Pinhole camera
Thanks to its reduced format and its different lens options (2.8 and 3.7mm), and cable (2 and 8 meters), our cameras can be adapted to any ATM manufacturer.
They have facial detection analytics to mark the video each time the ATM is in use.
External fraud prevention. Social engineering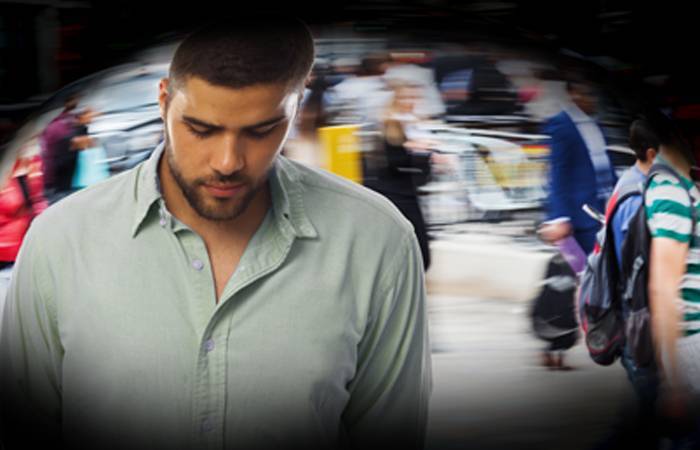 Transactional video monitoring allows to have an event viewer console that allows easy and immediate access to the videos.
If transactional monitoring software detects a social engineering event, a video alarm is received in real time for a visual verification to prevent fraud.
Comprehensive ATM protection. The solution receives alerts from the ATM, by sensors and door opening, anti-skimmer alerts, reports of fraud or even cheating to customers.
Detect damage in the ATM reader, dispensing problems, establish control over supervisor mode inputs and correlations between maintenance events and the transporter itself.
Centralized Big Data of your ATM network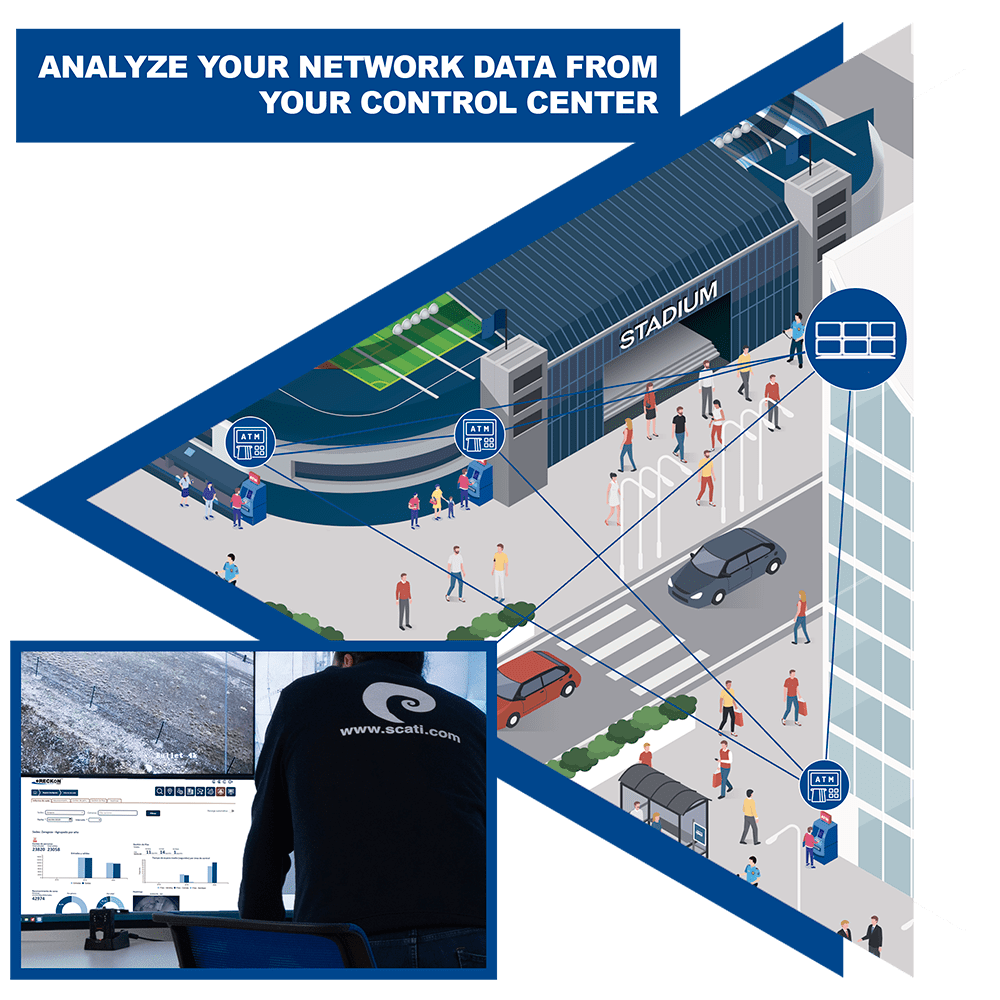 Reduce claims handling times by associating video with all ATM operations in your network and improve the Customer Experience.
Centralized big data easily accessible from different areas of the bank, SCATI RECKON allows you to have complete traceability of all your ATM operations associated with a video sequence.
Search on the centralized database, minimize search times and increasing the efficiency of the results for the research area.
SCATI RECKON is an intuitive tool and integrates a dashboard, capable of making a graphical presentation of the data, organized and correlated, with indicators and KPIs for business. It offers a clear interpretation of data, allowing the user to anticipate the facts and improve the answers.
SCATI RECKON allows you to analyze trends and know and predict customer behaviours.
Providing intelligence to systems allows you to minimize operational costs and improve your return on investment.
Do you want to be part of the future banking?