Installing video systems is essential in casinos and gambling establishments to not only ensure the safety of these establishments and their clients and employees, but also to serve as a fundamental tool in resolving incidents at the gambling tables and/or detecting suspicious behaviour occurring anywhere in your establishment.
SCATI's IP video solution for these environments combines HD cameras capable of adapting to any lighting conditions and displaying all the minute details of the game by using powerful and accessible image-recording systems.
This solution includes advanced monitoring features and allows access to video recently recorded by any of the cameras in the facility. Thus, recordings can be played frame-by-frame and/or continuously, allowing you to reconstruct an incident that happened only a few moments ago.
SCATI provides a flexible and open solution which, in addition to being able to integrate into other systems (access control, fire safety systems, etc.), can be integrated into POS terminals, cash-counting systems and ATMS; this ensures that all video-associated operations are traceable.
Video Business Intelligence for casinos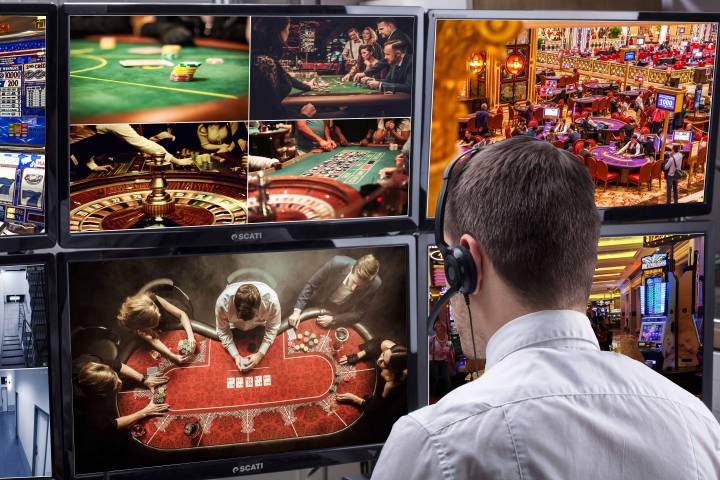 SCATI's advanced IP video systems incorporate sophisticated image algorithms (deep learning) which allow you to detect user trends and behaviour, identify "hot spots" in your facility, etc., while providing data for predicting client behaviour, improving user experience and increasing corporate profitability.
Deep learning allows our platform to be proactive and predictive by anticipating actions that have not yet occurred and preventing offences and acts of vandalism.
In this way, video plays a key role in the casino's security department and is a fundamental tool to aid decision-making in the rest of the departments of the company (HR, marketing, etc.). The system can process and analyse large volumes of data in real time in order to improve processes and procedures and ultimately maximise the benefits to your business.

Facial recognition systems identify people and check whether they are clients or if, for example, they appear in other casinos' databases (as fraudsters) or police databases (as criminals, terrorists, etc.), informing you of their presence in the establishment in real time.
Thanks to this technology, unnecessary risks can be avoided and appropriate measures can be taken towards people who enter your facility.

Behaviour recognition
The most recent advances in deep learning have been directed towards human behaviour. This technology is capable of identifying unusual behaviour (e.g. drunken behaviour) or ascertaining whether two people are conspiring.

Heatmaps allow you to identify "hot spots" in your facility and where your clients go and at what times. You can also identify which gaming machines are the most popular, allowing you to open up gaming areas as needed and improve your HR management.

For your clients, time is money. Your clients come to enjoy themselves and every minute they lose in a queue waiting to exchange chips or play at a particular table is time that they are not playing and therefore profit which your establishment is missing out on along with the bad image that this entails.
The "Queue management" tool can automatically open a desk or table if the number of people or the wait time exceed predetermined values.

Keep an eye on the average number of people in your facilities and even in individual gaming areas thanks to the people-counting systems.
Due to the data provided by this tool, you can optimally organise your employees' shifts and even be informed in real time whether some of your employees are needed in another gaming area because of an influx of clients.