SCATI video solution features functionalities that centrally manage lists of facial recognition
Phishing is one of the main security challenges to which financial entities are facing, after their branches and ATMs being robbed and cybercrime.
Phishing crimes are increasing day by day and is illegally used to open credit accounts, get loans, take out and cash out life and health insurances and pension schemes, etc. , which results in damage to reputation of banks, and a serious economic damage to the victims.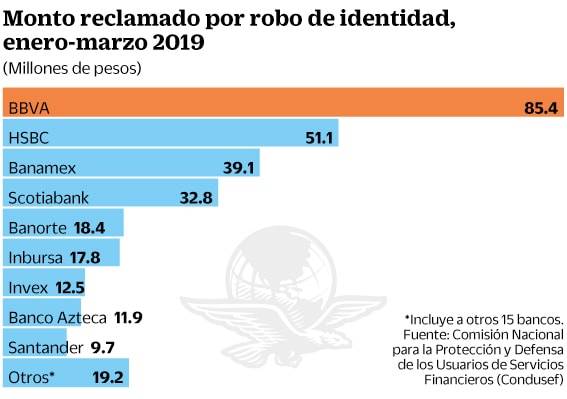 Over the last year identity thefts have sharply increased worldwide.
In the case of Mexico, 8th in the world ranking (source: Banco de México (Bank of Mexico)), during the first quarter this year almost 1.5 million USD have been claimed according to the National Commission for the Protection and Defence of Financial Services Users (Condusef),
Aware of this problem, SCATI, specialising in designing advanced video solutions for the banking sector, features functionalities that allow for face centralised management, captured by facial recognition systems.
When a suspicious person goes in a branch, the facial recognition system recognises them, sends an alarm to the control centre automatically and activates the corresponding protocol of action.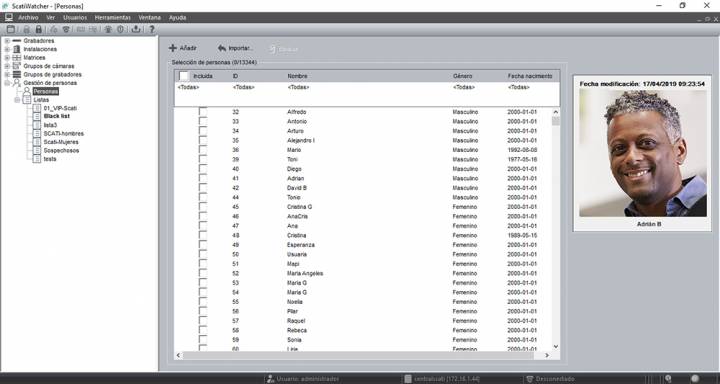 From WATCHER, SCATI professional tool for exploiting and managing videos, photos and data of persons, which the facial recognition system will work with, are massively loaded and associated to numerous lists so that, depending on the person going into the branch, the entity activates the corresponding protocol of action.
At business level, this system allows for obtaining relevant information for decision-making in other business areas. Thanks to SCATI RECKON, the bank obtains data on the typology of customers who are anonymously classified by the facial recognition systems (gender, age, etc.) and even, it is able to detect when VIP customers access the branch to offer them a more personalised service.
The centralised management of hundreds of thousands of faces, generated by the facial recognition systems, allows the entity to be able to recognise potential offenders when they access the bank branches and avoid their illicit acts.
With more than 50 clients in banking, SCATI, manufacturer of video management systems, is consolidating itself as a reference in offering comprehensive solutions in video-surveillance in Spain and Latin America for financial institutions.
Our differential value? Offering our clients a comprehensive and specialised security platform which can be adapted to the specific requirements of each bank, and to the demands and regulations of the environment (standards and legislation, corporate changes, etc.)
SCATI RECKON is a solution capable of analyzing a large amount of data, apparently unrelated, generating correlated information, simplified and organized. It allows a clear interpretation of data, improving your decision-making at a business level.
Based on video business intelligence, RECKON decreases management procedures time, speeds up the daily system operation and optimizes the business process maximizing the profitability.