Cybersecurity in Video Surveillance Systems

Cybersecurity for the protection of IP video surveillance systems
Las aplicaciones de vídeo en tiempo real, entre las que se encuentran los sistemas de videovigilancia, se han convertido en algo habitual en nuestros días.
A medida que el rendimiento y la accesibilidad de la red han mejorado, la naturaleza de información sensible que tiene el vídeo hace que la seguridad de los sistemas sea una prioridad, no solo en la privacidad de las imágenes grabadas, sino también en términos de integridad y autenticidad de la transmisión.
El problema de la seguridad de los datos del CCTV radica en las redes públicas de datos que transportan las transmisiones. No es posible hacer estas redes seguras al 100%, por lo que la mejor protección para los datos es realizar un cifrado extremo a extremo.
how cybersecurity is applied in video surveillance
Not all encryption technologies are the same. The most effective way to protect network data is through the use of end-to-end encryption. It is important that the use of encryption protects data from possible"man-in-the-middle" attacks, including both data insertion and extraction, as well as direct access to network devices through "backdoors".
The "capture now, decrypt later" nature of some sort of data integrity breaches is not as relevant to video streams, where attacks tend to be more immediate in nature. That's not to say that you can't find value in older footage, especially when it comes to privacy issues.
Therefore, the biggest challenge for the security of video systems is to ensure the quality and immediacy of the transmission. Any encryption solution must add security without adding latency, jitter or image degradation. The best encryption solution always provides maximum security without compromising the performance of your video surveillance system.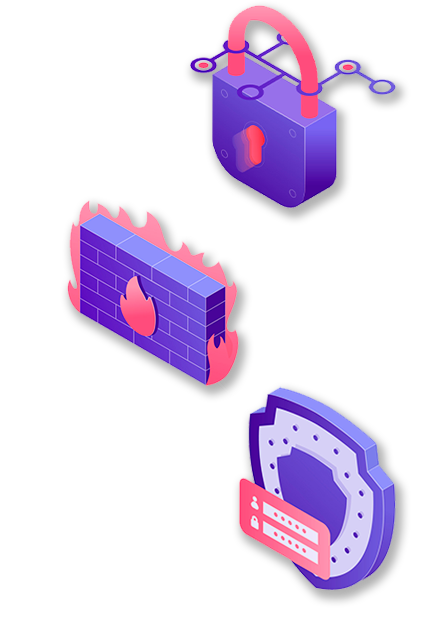 Benefits of Cybersecurity in Video Surveillance
The importance of having secure transmissions is directly related to the security of the information that companies and institutions handle, whether images or other data associated with the video surveillance system.
Having secure devices, both at the end and in the data centers, increases the security of your information and prevents possible breaches and their possible resulting legal proceedings.