Patient care with maximum safety
Video Surveillance Solutions for Healthcare
Video surveillance security systems for healthcare
Mitigating Risks in Healthcare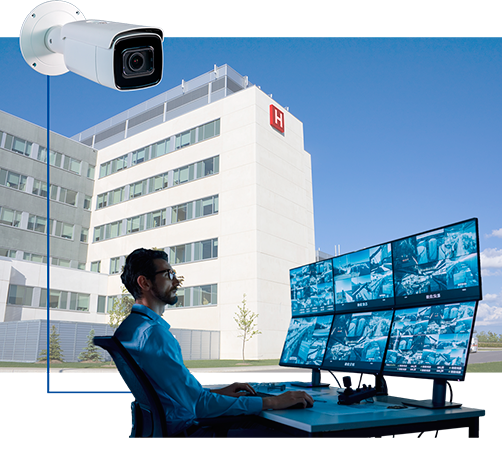 Today, our hospitals find themselves in a maelstrom rarely seen before, and when it comes to physical security, hospitals and healthcare facilities face a unique set of challenges.
The large number of people flowing through its facilities, the increased severity of the self-protection protocols of workers (healthcare staff, assistants, administrative staff, etc.), the use of material resources and products of great monetary value and, additionally, the need to continue providing good care to patients, mean that our hospitals need to equip themselves with technological and procedural resources that allow them to have a much safer environment and with tools that facilitate decision-making at key moments.
Do you want to offer the best care to your patients with maximum safety?
Challenges in hospital safety

Change in threats
Hospitals are on the front lines of increasingly sophisticated cyber attacks, while also having to protect against more traditional threats.
Investment in cybersecure technologies is the only weapon in the fight against cybercrime, which causes millions in financial losses for hospitals.
Does your current video system provide the necessary tools to protect against physical and cyber threats?

Return on investment
The choice of a video surveillance system represents an important investment that involves many areas of your institution.
The system should not only increase the safety of the installations. In addition, it should help to effectively control costs and monitor and refine performance protocols.
Does your video system provide benefits for all areas of your hospital?

The power of data
Video Business Intelligence allows managers, through dashboards, to process data from CCTV systems to monitor, evaluate and optimize internal procedures, the quality of patient care and the use of human and material resources.
Does your video system provide information to reduce uncertainty and make good decisions?
Video solutions for healthcare
More than 20 years designing professional video solutions for large corporations have allowed us to develop the video management platform (VMS) that evolves and adapts to the changing needs of hospital centers.
Manage all video devices centrally from our platform and get the most out of your CCTV system with our advanced video management tools.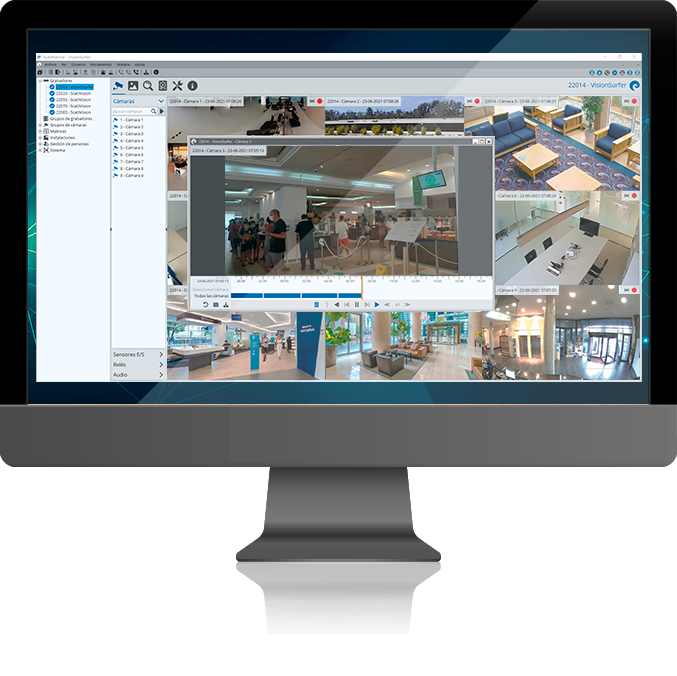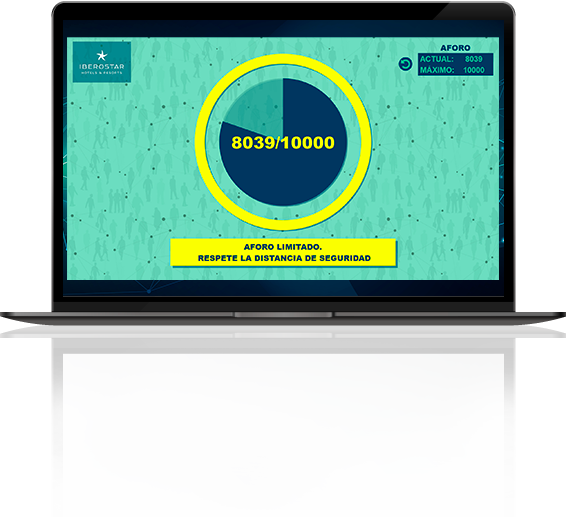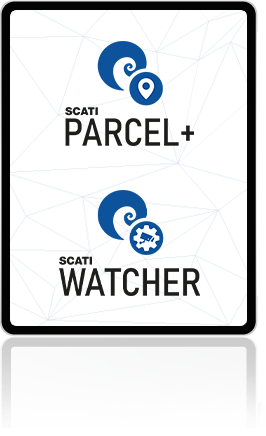 Comprehensive, open and scalable solution
Manage all devices from a single VMS platform and flexibly expand your system at any time.

Patient Monitoring
Monitor the most critical patients in real time so your healthcare staff can manage their time more efficiently.

Traceability and tracking
Track any assets, medical equipment and property and know where they are at all times, reducing the cost of asset replacement.

Maps and Plans
Speed up the resolution of incidents through the use of customized maps and plans of your facilities, with a more interactive operation, focusing the investigations in the areas considered of interest.

Forensic search and preventive management
Advanced search and management tools are available to optimize forensic work and provide a quick response, reducing time and associated costs.

Business Intelligence for decision making
Your system will collect information from intelligent image analytics, so that your entire enterprise can make decisions that improve daily operations and optimize processes.
Video surveillance for healthcare:
adding value to your business
The 24/7/365 nature of hospitals requires extra attention when it comes to choosing the most appropriate security measures.
Our video management platform will enable you to ensure your security, but also help you improve your processes, resolve any incidents in record time, achieve effective cost control and monitor and refine protocols. All this is possible thanks to the use of the data that the different components of the system can provide to decision makers for better decision making.
The incorporation of Artificial Intelligence in our video systems makes them a transversal and necessary tool for any company.
Data, measurements and information from video surveillance systems can be used by other areas of your institution to improve procedures, enhance patient care and optimize staff resources.
Discover how video technology enables you to ensure security, optimize your resources and maximize the profitability of your facility.

Management
Have comprehensive knowledge of the status of your facilities at all times and provide your team with powerful tools for rapid incident response.

Operational Management
Control access for your employees and other suppliers, and set up shifts and schedules to match the demand for services at any given time.

Nursing
Optimize staff resources by monitoring patients using video technology.

Security
Ensure the safety of your facilities, patients and visitors from a single video management platform.

Finance
Quantify your return on investment and make decisions with real, objective data.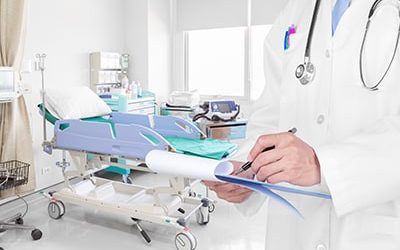 he Hospital invests in facial recognition systems and SCATI license plate reading that allows them to identify their patients upon arrival at the facilities to offer them the best patient service This hospital center has been at the top of the ranking of "Best...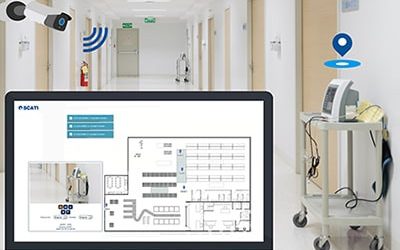 Today, our hospitals find themselves in a maelstrom rarely seen before and when it comes to physical security, hospitals and healthcare facilities face a unique set of challenges. The large number of people flowing through their facilities, the increased severity of...
Hospital in CDMX (México)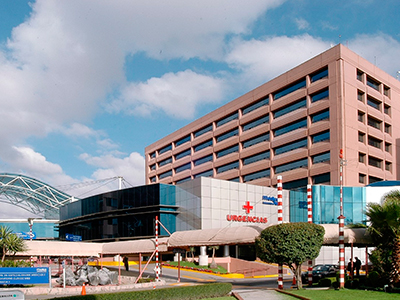 Excelencia en la atención hospitalaria a paciente gracias a los sistemas de vídeo inteligente.
Hospital in Kingston (Jamaica)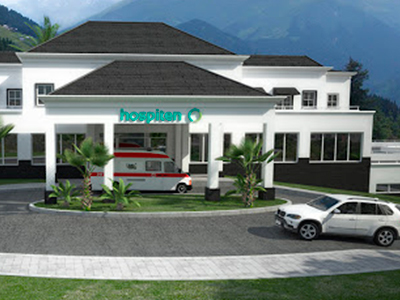 Protección total hospital Jamaica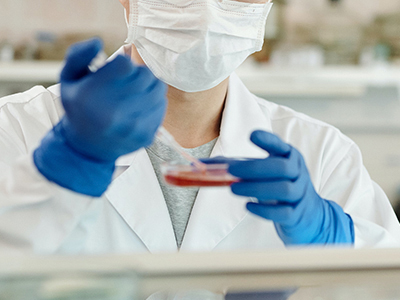 Sistemas integrales de control de accesos y videovigilancia de última generación
Those who have already trusted us
"For the second consecutive year, Médica Sur has been rated as the best hospital in Mexico, and in the area of risk prevention and safety it was not left behind. We have been maturing Médica Sur's safety systems with the support of strategic allies such as SCATI."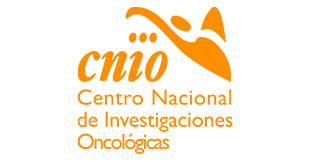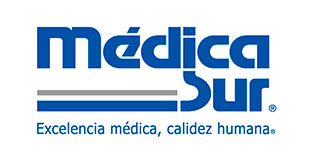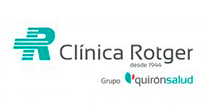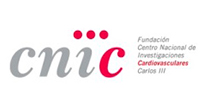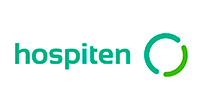 "Gracias SCATI por este reconocimiento de mi parte y a nombre de Telefónica México. Hemos construido una historia de trabajo de más de 12 años trabajando juntos. Invito a que SCATI continúe siendo, no solo una marca, sino un referente de experiencia en el ámbito de la seguridad."
"Torre de Collserola apuesta por los fabricantes nacionales. Consideramos que la calidad, el servicio y el conocimiento del entorno es algo fundamental y por eso escogimos a Scati. El valor diferencial de SCATI es su implicación, ser resolutivos, siempre están ahí, cualquier necesidad la intentan cubrir lo antes posible, nos escuchan y comprenden, y eso, no es tan fácil de conseguir."
"Scati nos permite enfrentarnos con éxito a proyectos complejos donde la integración y la personalización son clave para nuestros clientes".
"Apostamos por ofrecer soluciones de seguridad que requieren sistemas estables y escalables que minimicen el factor humano y ayuden en la toma de decisiones y SCATI nos permite ofrecer soluciones que satisfagan el creciente mercado de la Inteligencia Artificial y las tecnologías de aprendizaje profundo".
"Elegimos desarrollar y trabajar en esta asociación con SCATI porque conocemos la marca desde hace algunos años y tenemos la credibilidad y la calidad para cumplir con grandes proyectos en muchos verticales diferentes, entre ellos están: la hospitalidad, la logística, la industria, la banca, los complejos comerciales, los puertos y los aeropuertos".
"Ante cualquier incidencia, los responsables de seguridad son capaces de localizar y visualizar el recorrido de cada uno de los paquetes donde perdió su pista. La solución de SCATI al ser multiplataforma, es decir capaz de centralizar las grabaciones de todas las plataformas logísticas, permite resolver al 100% cualquier incidencia independientemente de la plataforma en la que ocurrió".