Traceability of goods in logistics platforms
VIDEO SYSTEM FOR TRACEABILITY OF GOODS
RESOLVE ALL INCIDENTS IN RECORD TIME
In an increasingly competitive market and with ever more demanding customers, time plays a key role. This is why companies are increasingly investing in technologies that enable the delivery of goods within a guaranteed minimum period of time.
But what happens if we lose merchandise and damage the image of our corporate clients and, with it, the trust that we work so hard to maintain?
To guarantee the control of the goods we have developed SCATI PARCEL. A solution that integrates video with warehouse or parcel management systems, and that allows any incident to be resolved through quick and direct access to the recorded video associated with the goods for visual verification.
Video solution for merchandise traceability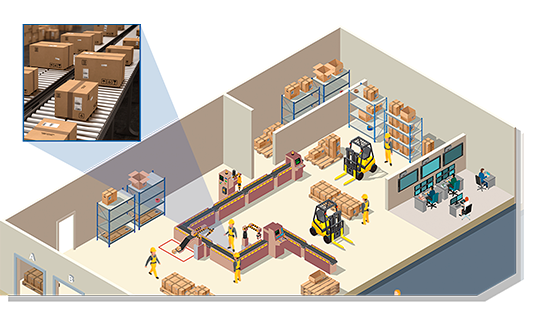 Video systems monitor and record the process. Together with the image capture performed by the cameras, SCATI PARCEL integrates with the client's systems to obtain the metadata with the information associated with each item (dispatch or tracking number, origin, destination, dimensions, etc.), to present them in a unified way to the user who performs the queries.
With SCATI PARCEL, the user can search by the data of interest associated with the goods, view the routes of each of them and locate the exact time at which the incident originated through quick and direct access to a visual check of the recorded video.

Monitoring and recording of the sorting process
The process is continuously monitored by high-resolution cameras that visualize the complete path of the packages: from the moment they enter the
sorter. The products pass through the automatic measuring and sorting points until they exit through the corresponding exit ramp. Traceability is guaranteed.

Synchronization with WMS (Warehouse Management System) with CCTV
The system works with the information associated with each package (tracking number, origin, destination, dimensions, etc.) at each checkpoint, and associates it with the cameras assigned to those checkpoints.

Search for associated images and video
Thanks to our Big Data, SCATI PARCEL makes it possible to search by the metadata collected (tracking number, origin, destination, etc.), visualize the route of each package and locate the exact moment when his track was lost.

Integration of maps and plans
SCATI PARCEL allows the incorporation of personalised plans for each client to make the resolution of incidents even more agile. The solution facilitates access to the installation's cameras directly from the map itself, for a management completely adapted to each user.

Multiplatform management
The system allows centralized management of multiple platforms. This facilitates centralized searches for a specific distribution center, for all platforms or for groups of them; being flexible and customizable the configuration of these groups.

Business Intelligence
With the information collected, a business intelligence system is exploited, accessible by other departments of the organization that use the information to prepare reports, improve procedures and streamline the resolution of incidents.
Know the exact location of your goods, also incorporating the tracking of assets that are in continuous movement, such as pallet trucks, mechanical bulls or the plant operators themselves.
SCATI TRACKER integrates the video system with a state-of-the-art indoor geolocation system to locate any merchandise, person or asset in real time and with maximum precision.
Go a step further in the traceability of your merchandise, locate your assets in real time and receive automatic alerts in case they invade a restricted or hazardous area.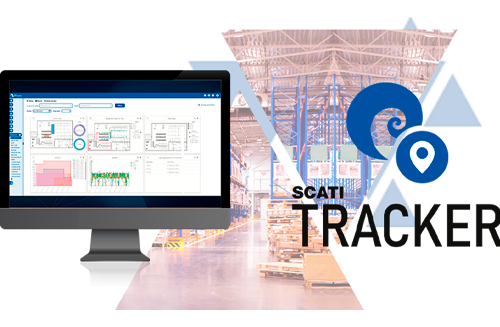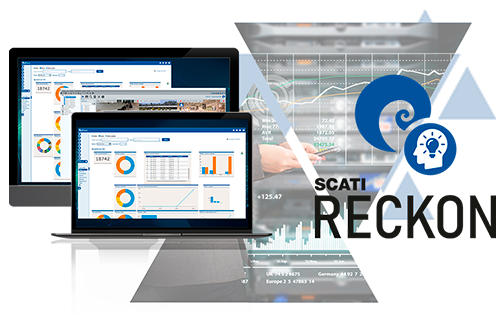 SCATI RECKON allows the creation of customizable dashboards or reports adapted to the user's management and operation needs.
In addition, SCATI RECKON allows the integration with other BI systems already existing in the company, and the export of the information collected so that it can be used by other users or analysis tools.
Transport is the weak link in the supply chain. We offer you an in-vehicle video solution so you know what's going on, even from thousands of miles away.
Video technology and improved communications make it easier to monitor what is happening inside and outside each vehicle. Receive a warning along with images of the vehicle if it deviates from its route, leaves its authorized transit area or exceeds the permitted speed limits.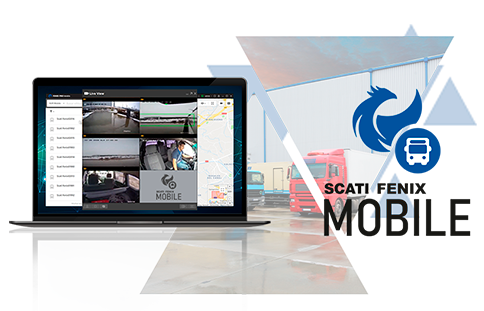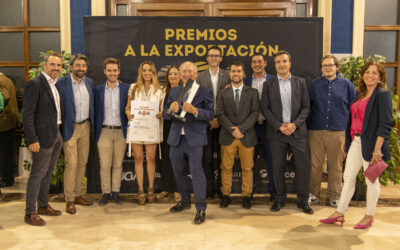 SCATI awarded with the 2021 Export Award in the category of Extraordinary International Career Achievement Award SCATI, a leading company in the development, manufacture and marketing of video surveillance systems, has been awarded with the Export Award 2021 in the...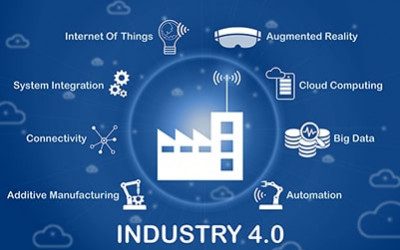 Given the spectacular growth rate of e-commerce, with increases of 20% per year, the logistics sector is facing an unprecedented digital transformation process where connectivity, immediacy and reputational image are key to being competitive. The Industry 4.0 concept...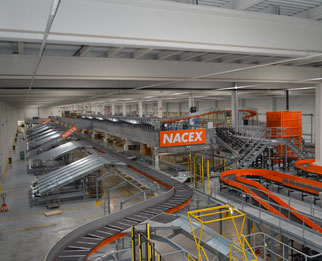 Parcel traceability in automatic sorting systems with centralized management of logistics centers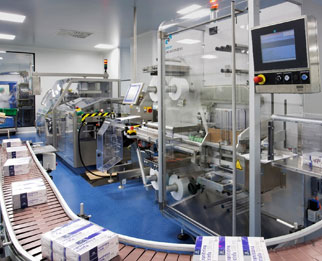 Monitoring of the picking areas by cameras. This integration allows the WMS to trace the position of each container tray and index it with the video, facilitating the search for images associated with each package and by any parameter (EAN code, expiration date, etc.), guaranteeing the traceability and origin of the medicines manufactured.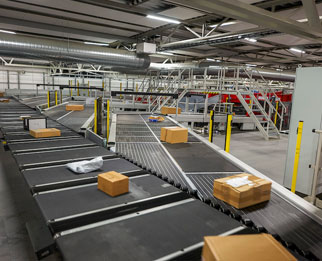 Integration and synchronization of the video system with the package management subsystem.
"Gracias SCATI por este reconocimiento de mi parte y a nombre de Telefónica México. Hemos construido una historia de trabajo de más de 12 años trabajando juntos. Invito a que SCATI continúe siendo, no solo una marca, sino un referente de experiencia en el ámbito de la seguridad."
"Torre de Collserola apuesta por los fabricantes nacionales. Consideramos que la calidad, el servicio y el conocimiento del entorno es algo fundamental y por eso escogimos a Scati. El valor diferencial de SCATI es su implicación, ser resolutivos, siempre están ahí, cualquier necesidad la intentan cubrir lo antes posible, nos escuchan y comprenden, y eso, no es tan fácil de conseguir."
"Scati nos permite enfrentarnos con éxito a proyectos complejos donde la integración y la personalización son clave para nuestros clientes".
"Apostamos por ofrecer soluciones de seguridad que requieren sistemas estables y escalables que minimicen el factor humano y ayuden en la toma de decisiones y SCATI nos permite ofrecer soluciones que satisfagan el creciente mercado de la Inteligencia Artificial y las tecnologías de aprendizaje profundo".
"Elegimos desarrollar y trabajar en esta asociación con SCATI porque conocemos la marca desde hace algunos años y tenemos la credibilidad y la calidad para cumplir con grandes proyectos en muchos verticales diferentes, entre ellos están: la hospitalidad, la logística, la industria, la banca, los complejos comerciales, los puertos y los aeropuertos".
"Ante cualquier incidencia, los responsables de seguridad son capaces de localizar y visualizar el recorrido de cada uno de los paquetes donde perdió su pista. La solución de SCATI al ser multiplataforma, es decir capaz de centralizar las grabaciones de todas las plataformas logísticas, permite resolver al 100% cualquier incidencia independientemente de la plataforma en la que ocurrió".