Find out how your logistics company can improve
Video Surveillance Solutions for Industry 4.0
INTELLIGENT VIDEO SURVEILLANCE SYSTEMS FOR INDUSTRY
SAFETY AS A CORE ELEMENT OF THE BUSINESS
The industrial sector is facing an unprecedented digital transformation process in which connectivity, immediacy and reputational image are key to be competitive.
Technology is advancing, experienced professionals are retiring, and the business environment of the new global economy imposes ever-increasing competitive and regulatory demands to maintain a safe and secure workplace.
The concept of Industry 4.0 involves the integration of systems and the use of the Internet in industrial processes, to achieve "smart factories" through automation and digitization of the supply chain. It is a material and human asset protection scheme that focuses on cybersecurity and information security.
Are you ready to jump on the bandwagon of the 4th Industrial Revolution?
Are you ready for your Digital Transformation?

Change in threats
With more equipment and processes connected to the Internet, cybersecurity is becoming a major concern for the industry.
Investment in cybersecure technologies is the only weapon in the fight against cybercrime. This causes millions of economic losses every year and, in addition, has a negative impact on the image of companies.
Does your current video system provide the necessary tools to protect against physical and cyber threats?

Return on investment
The digital transformation process represents a large investment in the short term.
Video technology makes it easier for companies to benefit from it in many departments of the organization to optimize processes, ensure business continuity and be a tool for training human resources.
Does your current video system bring added value to all departments?

integral management
Companies must maximize the collection and analysis of relevant information for business management, taking advantage of comprehensive and collaborative dashboards for better decision making.
We offer turnkey projects for your staff to fully exploit the video systems and all the information that the system can generate.
Does your video system fit the real needs of your company?
Video solutions for Industry 4.0
More than 25 years creating "turnkey projects" for the industry allow us to offer video solutions that go beyond the physical protection of industrial environments.
The visualization and monitoring of processes through high-definition video cameras makes it possible to detect and identify possible failures in real time, facilitating a quick reaction and proceeding to their immediate correction.
The scalability of video systems allows centralized management of several production plants from a control center, thus maximizing business profitability.
Manage all video devices from our platform and get the most out of your CCTV system thanks to our advanced video management and reporting tools.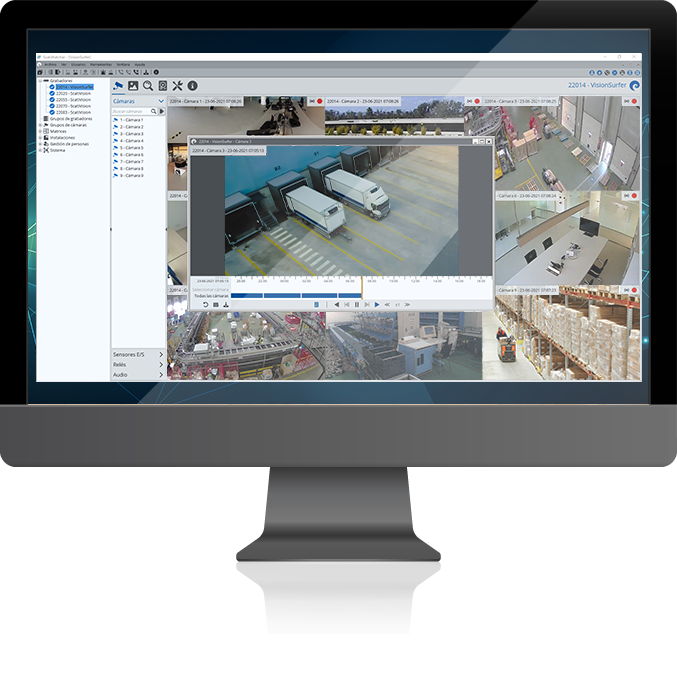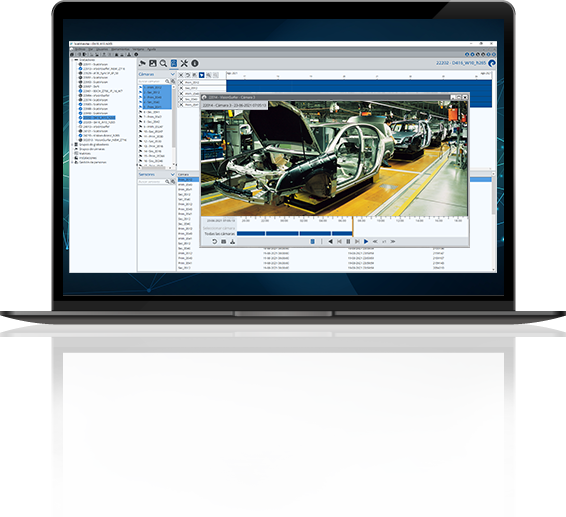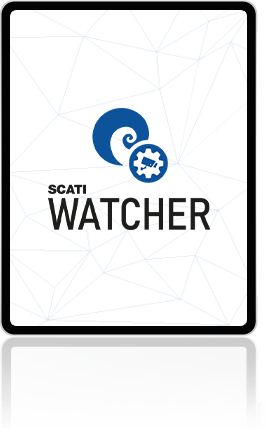 Process Monitoring
Identify and resolve any issues by monitoring your processes with video cameras.
Complete visibility of your live processes optimizes workflows, maximizes production, reduces costs and ensures business continuity.

Traceability and tracking
Track any asset and get full traceability of any commodity or asset.
The video system integrates and synchronizes with your WMS (Warehouse Management System) and facilitates the search for images and video associated with a particular asset, allowing it to be located.

Maps and Plans
Speed up the resolution of incidents through the use of customized maps and plans of your facilities, achieving a much more interactive operation and focusing the investigations in the areas considered of interest.

Centralized management
Monitor multiple geographically dispersed installations and control the status of your entire system from a single control center at any time.

comprehensive, open and scalable
Manage all devices from the video platform and flexibly expand your system as needed.

Business Intelligence
Your system will collect the relevant information associated with the images or from external integrated systems, correlate it and present it to you in a Balanced Scorecard so that your company can make the right decisions.
Video surveillance for industry:
adding value to your business
SCATI's video surveillance systems not only guarantee the security of your facilities, but also make it easier to optimize the processes and resources that are necessary to maximize the profitability of your investment.
Our video management platform will allow you to improve your processes, resolve any incident in record time and optimize the allocation of your resources thanks to the incorporation of Artificial Intelligence in your systems.
The incorporation of Artificial Intelligence in our video systems makes them a transversal and necessary tool for any company.
Data, measurements and information from video surveillance systems can be used by other areas of the company to optimize procedures, improve customer knowledge or increase turnover.
Discover how video technology enables you to ensure security, optimize your resources and maximize the profitability of your facility.

Security/IT
Maintain control of the security of all your facilities, always guaranteeing the highest levels of required levels of cybersecurity. Provide tools for your team to respond quickly to any incident.

Compliance
Comply with all regulations regarding environmental protection, safety regulations and safe handling of hazardous materials.

production
Identify bottlenecks and optimize production processes, establishing shifts and schedules for workers according to the production needs of each moment.

Shopping
Optimize stocks and procurement orders thanks to intelligent warehouse management.

HR
Benefit from technology to keep track of employees' working hours and ensure that your facilities comply with occupational health and safety regulations.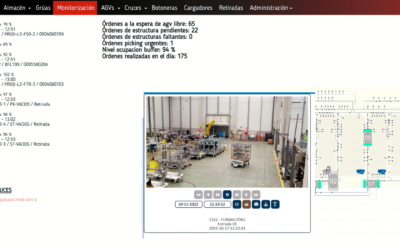 SCATI and Moontech team up to give MRA greater control of its facilitiesMRA (Módulos Ribera Alta) ) is a company that belongs to the CEFA group, dedicated to the manufacture of components for the automotive sector. Specifically, its Figueruelas plant manufactures the...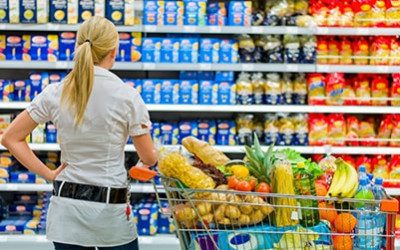 How to optimise the stock through managing racks by video systems? Smart management of racks through the sorting out of objects The stock optimization in the point of sales is one of the main challenges retailing companies. Thanks to the numerous applications...
Pharmaceutical company (Spain)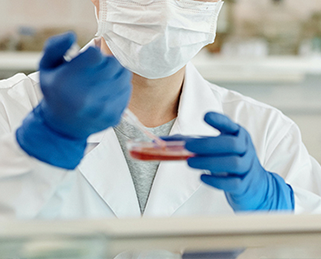 Traceability of pharmaceutical products
Automotive industry (Spain)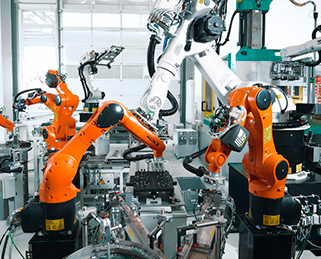 Supervision of production processes
License plate reading (Spain)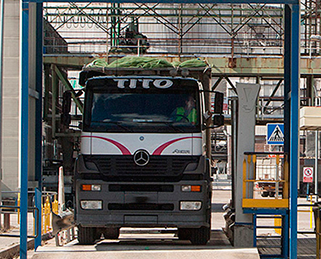 Centralized vehicle access management through LPR system
Those who have already trusted us
"We have been working with SCATI for 8 years. We have great projects and we are very convinced of working with them".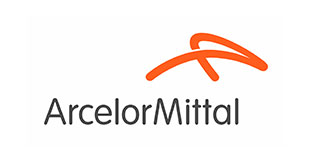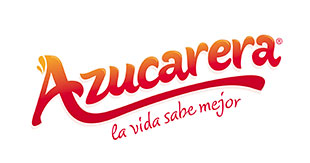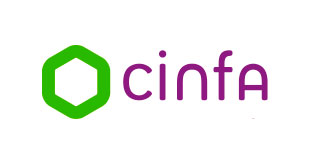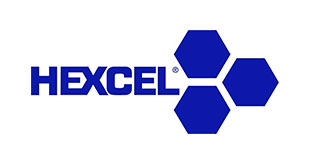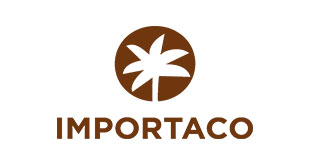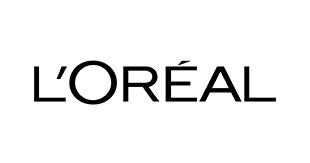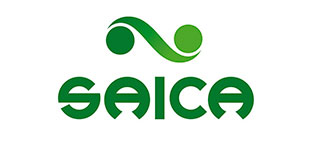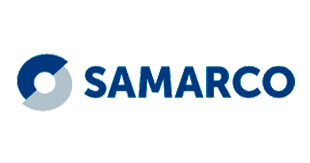 "Gracias SCATI por este reconocimiento de mi parte y a nombre de Telefónica México. Hemos construido una historia de trabajo de más de 12 años trabajando juntos. Invito a que SCATI continúe siendo, no solo una marca, sino un referente de experiencia en el ámbito de la seguridad."
"Torre de Collserola apuesta por los fabricantes nacionales. Consideramos que la calidad, el servicio y el conocimiento del entorno es algo fundamental y por eso escogimos a Scati. El valor diferencial de SCATI es su implicación, ser resolutivos, siempre están ahí, cualquier necesidad la intentan cubrir lo antes posible, nos escuchan y comprenden, y eso, no es tan fácil de conseguir."
"Scati nos permite enfrentarnos con éxito a proyectos complejos donde la integración y la personalización son clave para nuestros clientes".
"Apostamos por ofrecer soluciones de seguridad que requieren sistemas estables y escalables que minimicen el factor humano y ayuden en la toma de decisiones y SCATI nos permite ofrecer soluciones que satisfagan el creciente mercado de la Inteligencia Artificial y las tecnologías de aprendizaje profundo".
"Elegimos desarrollar y trabajar en esta asociación con SCATI porque conocemos la marca desde hace algunos años y tenemos la credibilidad y la calidad para cumplir con grandes proyectos en muchos verticales diferentes, entre ellos están: la hospitalidad, la logística, la industria, la banca, los complejos comerciales, los puertos y los aeropuertos".
"Ante cualquier incidencia, los responsables de seguridad son capaces de localizar y visualizar el recorrido de cada uno de los paquetes donde perdió su pista. La solución de SCATI al ser multiplataforma, es decir capaz de centralizar las grabaciones de todas las plataformas logísticas, permite resolver al 100% cualquier incidencia independientemente de la plataforma en la que ocurrió".