They are ideal for the protection of any installation thanks to their availability in various formats and with different lens options.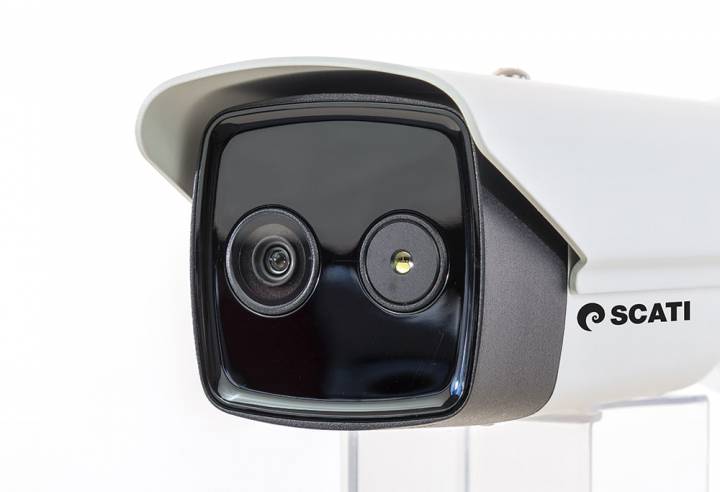 SCATI, manufacturer of intelligent video solutions, expands its product portfolio with dual-spectrum cameras characterized by combined thermal and optical vision. These cameras solve both short and long range protection needs, being possible thanks to the availability of different optics and formats (PTZ, bullet or minidome).
From the coverage of blind spots at short distances to the detection of people or vehicles in conditions of reduced environmental visibility at long distances, the fields of application are quite extensive, making it the ideal solution for the protection of environments of very large areas, both inside perimeter areas and outdoors.
The thermal image offers excellent detection rates and range (up to hundreds of meters) minimizing false alarms, while the 4Mpx optical image allows a much more detailed visual confirmation of the alarm, allowing to clearly identify the events that have occurred at the scene.
In this way, users can be guaranteed a very precise perimeter protection against intrusions, since they can have a subsequent visual confirmation as they approach the camera. This operation is of particular interest for critical infrastructures and in the utilities sector, in environments such as power plants, photovoltaic plants, radio communication stations, water purification or water treatment plants, etc.
Thanks to the incorporation of these camera models, SCATI continues to offer comprehensive security solutions, adapted to the vertical markets of its customers.