SCATI LAUNCHES NEW WEBSITE
The company adapts its website to current market demand with a more visual and intuitive format and more content.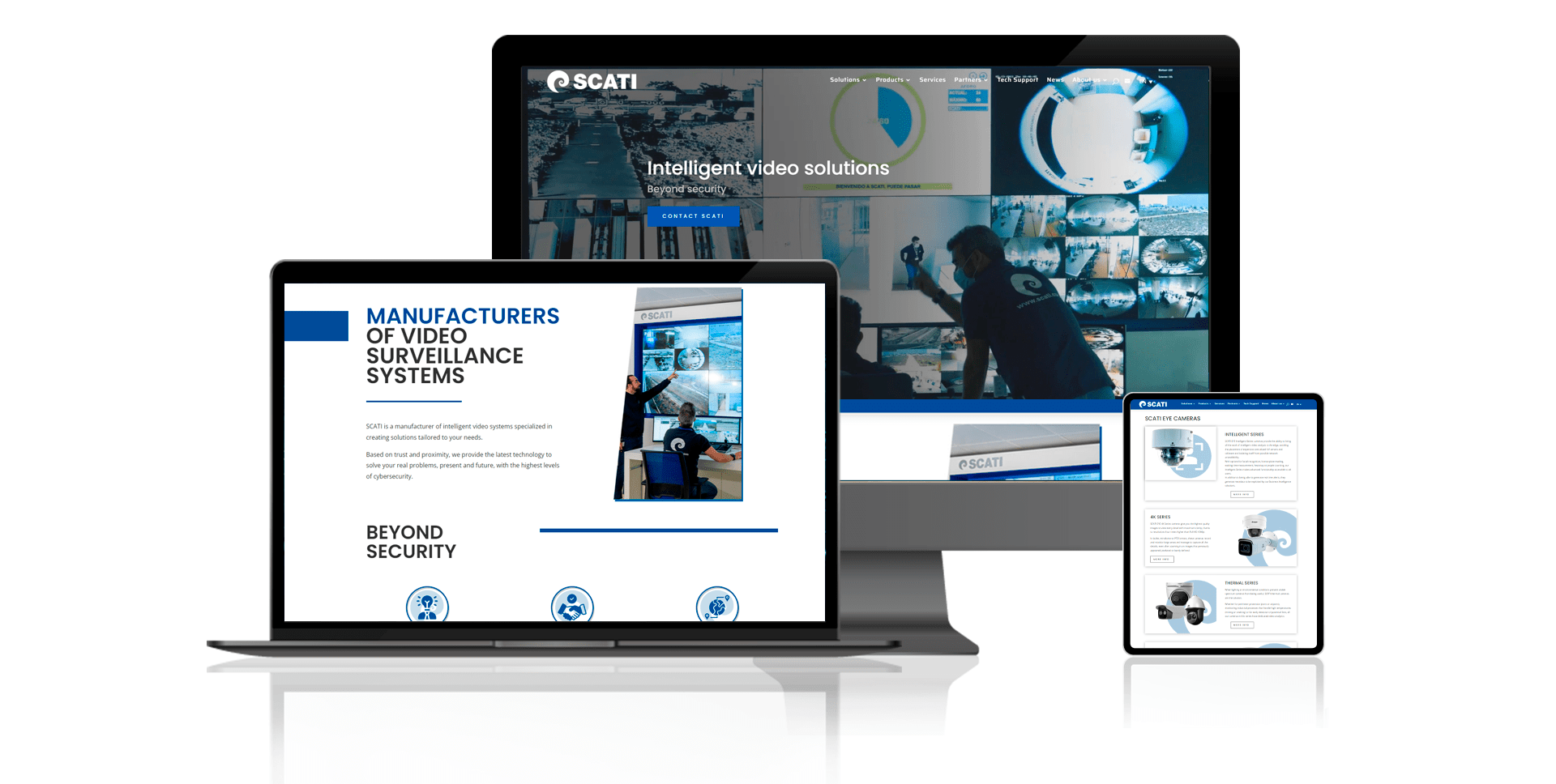 SCATI, manufacturer of intelligent video solutions, launches a new corporate website with a new design and a more visual and intuitive content so that users can find all the information at the "click of a button".
The new web design uses high quality graphic resources and videos to make the user feel comfortable while browsing.
The site has an area dedicated to company information, incorporates the latest in its product catalog and explains the different applications that video technology currently offers. With the incorporation of Artificial Intelligence and Big Data, SCATI's video surveillance systems have become a transversal tool that any department can exploit to improve decision-making, optimize its processes or increase turnover. The new website shows the multiple applications and benefits that video can bring to any industry, from process monitoring to human resource management.
SCATI has given special importance to content writing in order to turn its website into a point of reference where industry professionals can solve their doubts about the latest in technology, Big Data, Artificial Intelligence, the cloud, etc.
For SCATI, its customers are its raison d'être and this new website offers greater visibility to the companies with which the company has been working for more than twenty years. In this line, SCATI has created a private content area where users can consult and download documentation associated with any product or solution developed by the company and to support companies that adhere to its SPP (Scati Partner Program).
Other improvements have focused on the content management system and the plugins used, as well as the implementation of more security levels.
In short, SCATI's new website aims to be a reflection of what the company wants to project: innovation, vanguardism, internationalization and leadership in the electronic security market.