How to optimise the stock through managing racks by video systems?
Smart management of racks through the sorting out of objects
The stock optimization in the point of sales is one of the main challenges retailing companies.
Thanks to the numerous applications Artificial Intelligence is offering, the implementation of video surveillance systems is increasing in the retailing sector.
Specifically, the incorporation of deeplearning algorithms allows monitoring and managing racks and other points of sales in an automated way through the recognition of objects by video systems.
Automating the restocking and purchasing processes to define the batch, the order point and the appropriate safety stock at any time is a reality that some international chains are implementing to optimise the stock in their point of sales.
Stock optimization is not the only advantage resulting from the sorting out of objects by smart video systems, there are other advantages that increase your business profitability.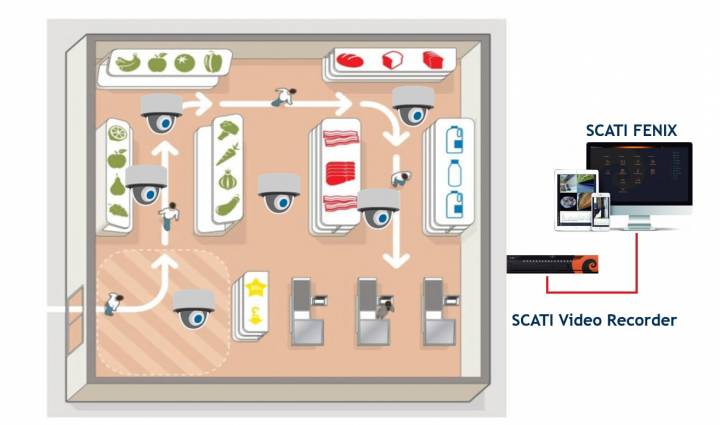 Visual merchandising
Through planograms, every product is numbered and represented in a matrix graphically to know their exact position in the racks.
This system verifies the correct position of the products according to the guidelines set by the Head Office and confirms that the racks are tidy.
Thanks to the Sorting out of Objects, keeping the point of sales under control and tidy is easy without having to invest in unnecessary resources.
Efficient management of stocks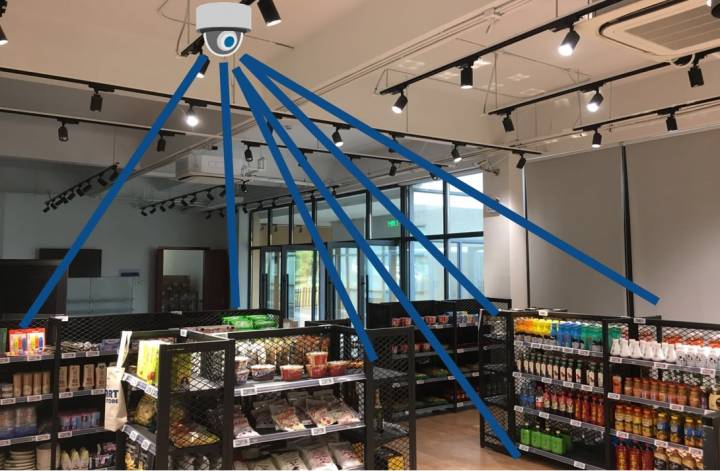 With automatic pre-positioning, each camera "scans" up to 3 racks and sends a panoramic image to the server so that algorithms can analyse the present stock of every product.
The person responsible only needs to previously set the safety stock and, if under the set values, it sends an alert for automatic restocking.
Managing a peak of demand, without an apparently known reason, of a specific product becomes an automatic and simpletask and allows increasing prices slightly and immediately and obtaining a higher margin of sale for that product.
Appropriate price strategy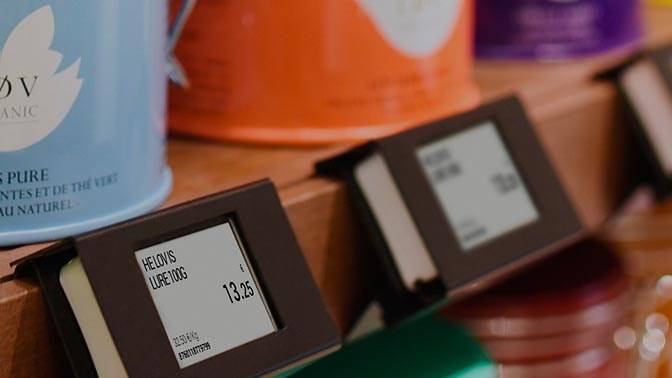 In the large distribution market where margins are so short, each cent counts. Therefore, a good stock optimization is as important as the definition of the price strategy maximising the net profit of every product.
Versatility of the video allows integrating price electronic labels. This system is able to verify appropriate prices at any time and modify them automatically according to the rotation of products, proximity to the expiry date, etc. to promote the demand and reduce waste.
Analysing and processing all this amount of information for decision-making is easy due to the use of Business Intelligence tools. Big Data simplifies, organises and crossmatches the data necessary to have the most suitable response when taking decisions on improvements to provision processes, stock management and price policy to increase your business profitability.
In a sector where Digital Transformation is a fact, having the technology that allows improving the user experience in the traditional sales channel is of outmost importance.