The company equips its more than 10 logistics centers with the latest technology in video surveillance systems, access control through facial recognition, license plate reading and panoramic cameras for perimeter protection of its facilities.
This production and distribution company implements a centralized video surveillance system to ensure the security of all its logistics centers, including a hangar.
In its largest operations centers, where it stores the most valuable goods, facial recognition and license plate recognition (LPR) systems are installed to authorize access only to authorized personnel.
SOLUTION
For the comprehensive protection of the various locations, different camera models are chosen according to the surveillance and protection needs of each site. Thus, with a total of 60 cameras, they manage to cover the security of the most critical places in all the plants, including their own hangar, and manage it from their Operations Center.
To protect access to the premises, 26 compact 2 Megapixel IP cameras with IP67 and built-in infrared (up to 100 meters) are installed, which are ideal for early detection outdoors. The camera model SIC-3511VR-XYM8 also incorporates intelligent analytics to detect various situations: line crossing, intrusion, abandoned object and facial detection.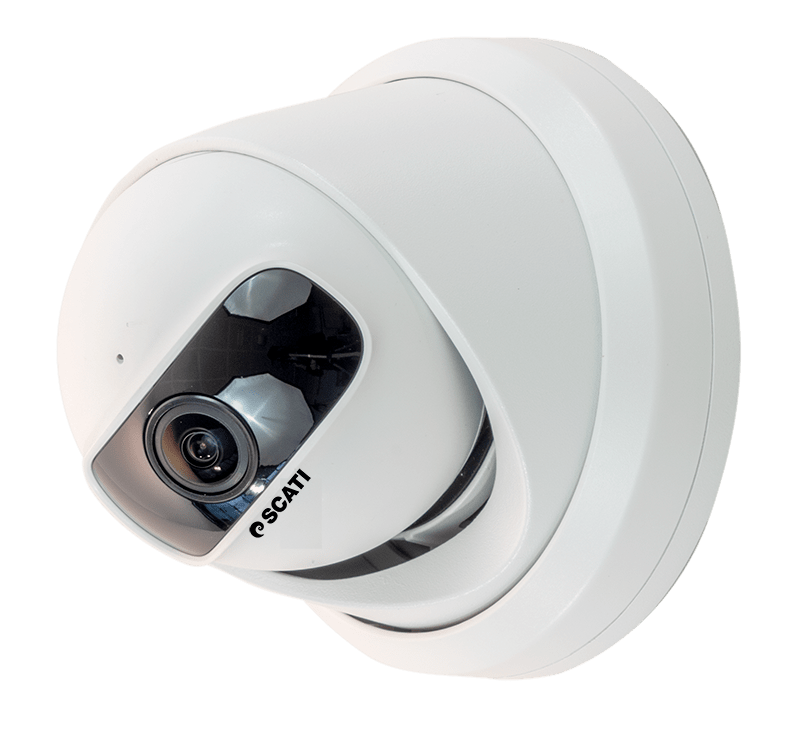 The company also has its own hangar. To ensure its security, 10 panoramic cameras are installed, ideal for perimeter protection (360º) of large areas, providing a total view of its fleet of aircraft. The SEM-3511VR-XYA-PAN camera has 4 built-in lenses to offer a complete 360º view and has degrees of protection that make it waterproof (IP67) and vandal-proof (IK10).
In addition, 5 minidome IP cameras (SEM-3601R-XU) of 4 megapixels are installed inside the facilities, more specifically in the common areas, offering a wide 180º viewing angle. These cameras allow automatic day/night switching thanks to the incorporation of a mechanical IR filter (up to 10 meters) and offer a high resolution (2688×1520) allowing clear images even in strong backlight conditions thanks to their 120 dB WDR (Wide Dynamic Range).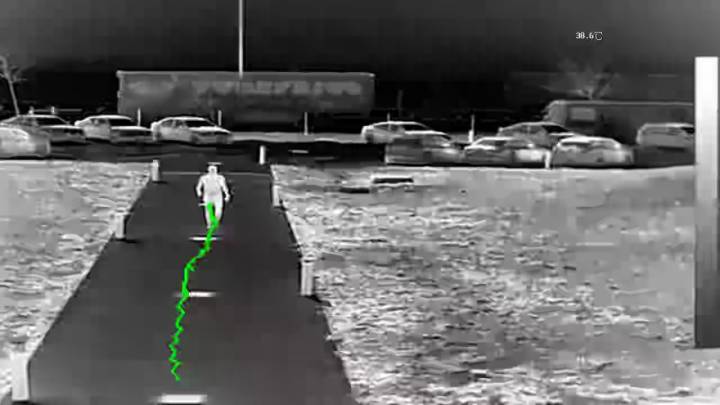 The perimeter protection of the logistics centers is provided by 7 2 Megapixel PTZ IP Dome cameras, with two different models depending on the required range (SID-35115NR-EXY25 with an optical zoom of 25 meters and SID-35115NR-EXY32 offering an optical zoom of 32 meters). Both models incorporate intelligent analytics that detect: intrusion, line crossing, abandoned object, tracking, etc. and are ideal for covering large perimeter areas, sending an alarm to the control center of any event that requires the attention of the operators.
In the operations centers, where goods with the highest economic value are stored, facial recognition and license plate recognition (LPR) systems are installed to authorize access only to authorized personnel.
Facial recognition cameras (SDLM-3601VR-EMXA8-FR) are used to control employee access. Thanks to their 4 megapixel resolution, these cameras can capture up to 30 faces simultaneously in the same scene. With built-in WDR (140dB), these cameras are ideal for installation in access points correcting strong backlight contrasts. Through the SCATI FENIX CMS, operators can search for records of people and centrally manage the company's employee database, always respecting the data protection regulations in force in each country.
Access control to the parking lot of its fleet of vehicles is performed by four 2-megapixel IP Bullet cameras, capable of reading the license plates of vehicles entering the premises automatically, even at a distance of 40 meters. The management software allows centralized search in the history of registered license plates and management of white/black lists of license plates.

The storage of video and databases of both people and vehicle license plates is done through different SCATI FENIX recording platforms (FN76-816-P2-8TB, FN9-1232-R8-12TB and FN9-1232-R8-16TB) that have dual operating systems to ensure high image availability. Moreover, these video recorders intelligently manage the available bandwidth.
The centralized management of all video surveillance systems is done through the CMS SCATI FENIX server, which can manage up to 512 cameras and allow the operation of up to 100 client stations concurrently.
BENEFITS
With the implementation of the SCATI CCTV system, this multinational company is able to guarantee the integral protection of its plants in a centralized way including: perimeter areas, accesses and interior of the facilities with the latest in video technology and with the cameras that best adapt to each situation. In addition, it has the most advanced search tools to locate any person or vehicle and respond to any incident immediately.
SCATI offers an open and scalable solution that can be integrated with other systems and grow at any time without additional investment.
SCATI's video management platform makes it possible to view and manage all devices and cameras, monitor the status of the entire system and facilitate investigations from a single location at any time.
The high availability of SCATI's recording systems allows the company to access images, data and storage even in the most critical situations where servers may go offline.
Other departments can also benefit from the video surveillance system; for example, the Prevention and Occupational Hazards area can improve its plans to minimize workplace accidents and ensure that its personnel comply with established procedures
.