The SEC-36X16LR-X6 is a high-performance intelligent surveillance camera and one of our proposals for those scenarios requiring cameras intended for use in potentially explosive atmospheres.
Designed in bullet format and 316L stainless steel to protect it from damage caused by corrosion, this camera has passed the international ATEX and IECEx certifications that guarantee its perfect operation under the worst environmental conditions of gas and dust.
This camera has 4Mpx and a 6mm fixed lens with a 52º horizontal angle of view, offering unmatched image quality in the most adverse lighting conditions.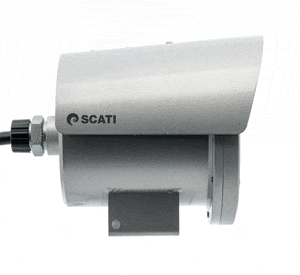 For best performance in total darkness, this camera features infrared with an illuminating range of up to 30 meters to ensure a sharp, clear and evenly illuminated image even in total darkness.
With protection IP68/IK08 that make it resistant to water and vandal-proofThis camera is proposed as the most demanded option in the most hostile environments, such as the Ras Sedr oil field in Sinai, Egypt. which is currently protected with SCATI's intelligent video surveillance systems.