The N400 recorder is the ultimate in security for small installations.
The N400 recorder is a recorder based on IP technology that is part of SSCATI's VISION SUITE. Specifically, these devices are small NVRs, ideal for small installations that do not require more than 4 cameras.
It has a highly compact format, an efficient heat dissipation design (fanless technology) and the absence of ventilation elements, which make it silent, robust and perfect for installation in an ATM.
These Linux-based devices are part of a fully scalable solution and are designed to work with any ONVIF camera, being able to manage up to 3 megapixel cameras with total stability.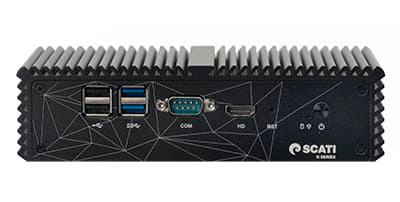 The main differentiating feature of these recorders is that they have 4 RJ-45 Gigabit PoE ports, allowing the cameras to be powered directly from the recorder. In addition, these recorders incorporate functionalities that allow continuous monitoring of their health and operation, notifying technical alarms in case of failure, which allows to extend the life of the devices and solve problems quickly.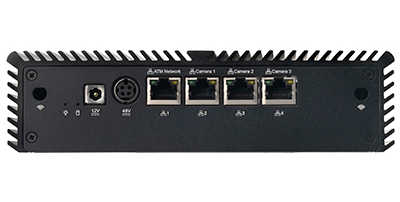 As the recording needs are different for each project and each customer, using cameras of higher or lower resolution, having to record for longer or longer, continuously or by events, all SCATI VISION recorders allow configurable storage with disks specially manufactured for use in video surveillance.
In addition, the use of H.265 compression algorithms means that the images stored in the recorders require less storage (up to 40% less compared to other manufacturers using H.264) and that the transmission of images over the network can be carried out in a much lighter and smoother way.