Control the capacity of each environment in real time.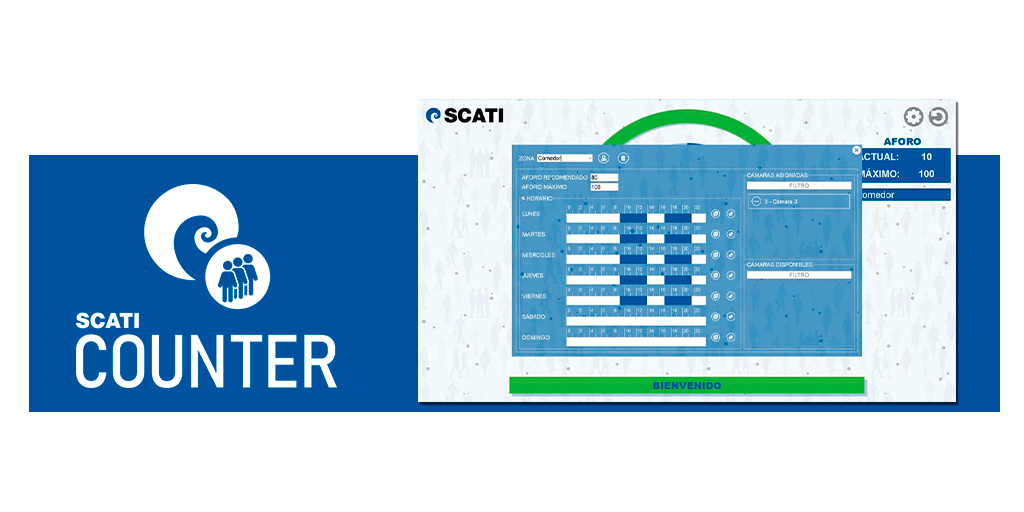 SCATI COUNTER, the solution for capacity control based on advanced video technology, allows you to manage capacity in multiple areas of a facility simultaneously and obtain information related to the influx of customers or workers.
Managing the level of occupancy is important not only for the safety of the facility itself, but also to maintain the social distance and health measures in force at any given time.
Knowing the capacity will allow us to inform customers about the degree of occupation of each environment in a store, a restaurant or in a specific space in a hotel, so that the customer himself can decide where to go according to their preferences.
Through screens located at key points of the establishment, your customers will be able to know the capacity of each area and you will avoid assigning staff to manually count people or manage access lines.