4k Series
IP Video Surveillance Cameras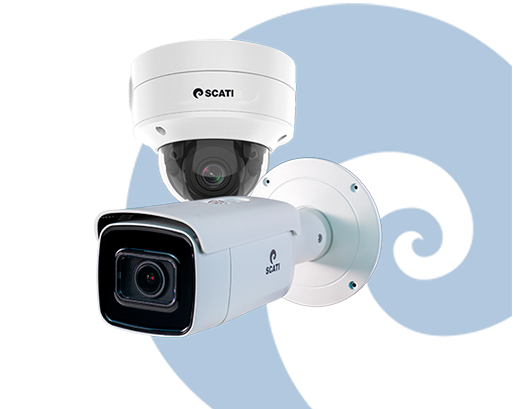 Get clearer and sharper images recorded on your video surveillance system with SCATI EYE 4K Series cameras, without worrying about the need for storage or network transmission, thanks to H.265 and H.265 ultra compression algorithms.
A 4K camera captures images with four times the resolution of today's standard 1080p HD cameras. Therefore, the level of detail that you can have when you digitally zoom in on them is much higher, thanks to the higher pixel density that you have.
Larger sensors allow more light to be captured, improving the quality of images recorded in low-light conditions.