Touch interface for local monitoring
Simplicity for local image monitoring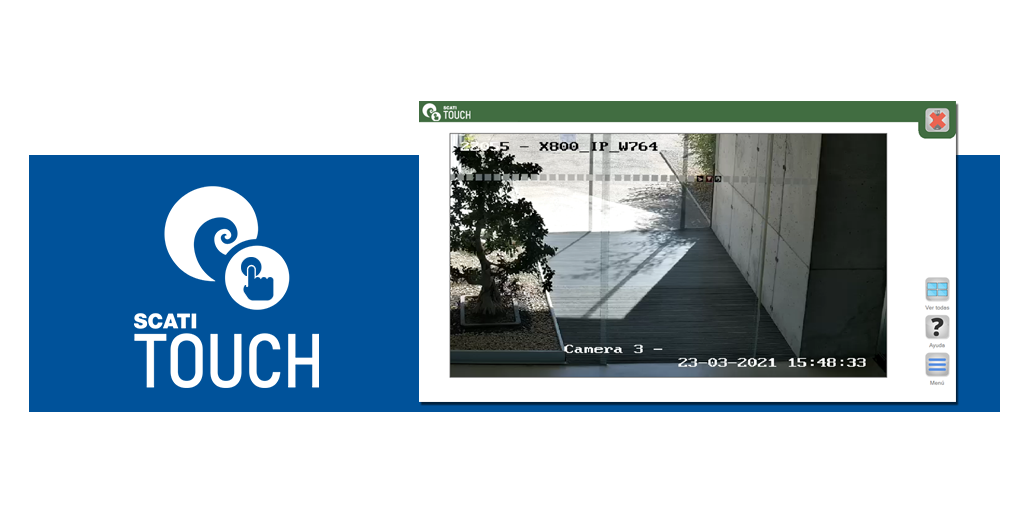 SCATI TOUCH is designed for those people who, either belonging or not belonging to the security area, need to perform a very simplified management of the images of the establishment in which the recorder is located, through a touch screen.
This SCATI touch monitor is a PoE monitor for professional use and connects to the recorder via a single RJ45 network cable (like IP cameras), which serves both for power supply and for the transmission of images and data.
From this monitor, the user will be able to view cameras in real time and perform other types of operations, such as downloading videos to a USB, with or without prior approval from the Control Center by means of a PIN code that would be generated on the spot, all to protect the integrity of the information stored in the recorder.
With the possibility of incorporating a bidirectional IP audio communication system with the Control Centre, or sending news bulletins or alerts to the different touch terminals from the Control Centre, SCATI TOUCH becomes a perfect communication channel between the different locations and the security area managers.
Always under the supervision of the Security Department, the Control Centre will control user access levels, passwords, expiry of permits and will take extreme measures to protect each establishment.

This solution has been implemented with great success in different clients in banking, retail and service stations, giving additional flexibility to organizations that want to have local monitoring support, without investing in specific training for their staff.