Secure access to your facilities
Unified video and access management, maximum agility and flexibility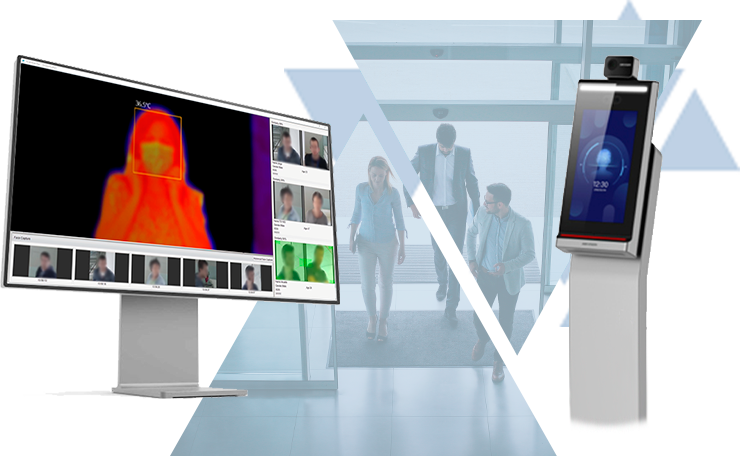 Access control systems (ACS) provide you with additional security by offering flexible control over who can access your premises or specific areas of your premises, while also verifying the conditions under which they enter.
The validation is done by facial recognition and without the need to have contact with the device, as it was done so far with card readers or fingerprint readers.
This allows greater agility when validating the access or exit of workers at the start and end times of the working day, avoiding long waiting lines.
Being contactless favors the adoption of sanitary measures avoiding overexposure of people and increasing public health protection measures.
Create lists of workers, suppliers or visitors and manage the access permissions for the different checkpoints you place around your facilities, making them permanent or with a limited temporary validity.
In health alert situations like the current ones, our ACS terminals can verify if the person is wearing the mask correctly and if he/she is not showing symptoms of high temperature, preventing the rest of the people in the facility from being at risk by having contact with that individual.
With different formats to install them on the wall next to the door, on totems in the middle of lobbies or on pedestals in the classic access turnstiles, our ACS terminals allow you to authorize or deny access through facial recognition, thanks to cameras up to 2Mpx that incorporate the terminals themselves, being able to perform recognition even in the dark.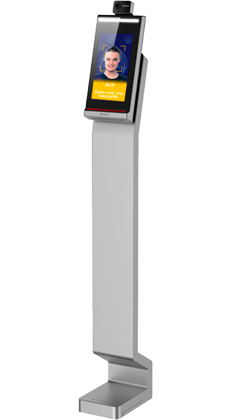 With centralized management from the access control module of the VMS SCATI FENIX Ultimate+, simplify the management of the entire system by integrating it with the video surveillance system, all from a single application.
Complying with the data protection legislation in force and a very powerful data encryption, manage the lists of people with authorized or unauthorized access in a unified way from the VMS, obtain a history of the system logs and, what is most valuable, have the certainty through the cameras that are incorporated in these terminals, that the person who tried the process is really the person who had the data registered in the system, avoiding that people can lend their access cards to other people.