Capacity control and people counting
Real time capacity control – SCATI COUNTER
KNOW THE NUMBER OF PEOPLE IN REAL TIME IN YOUR premises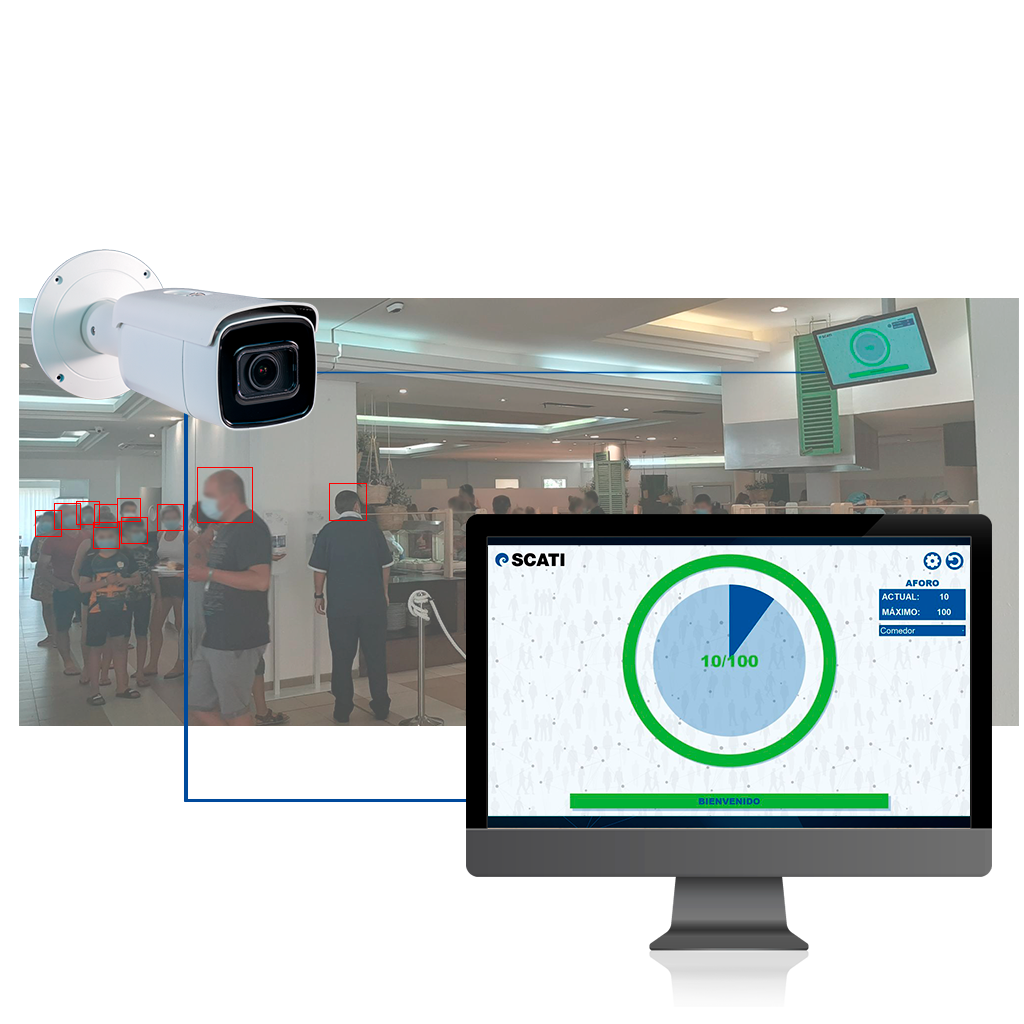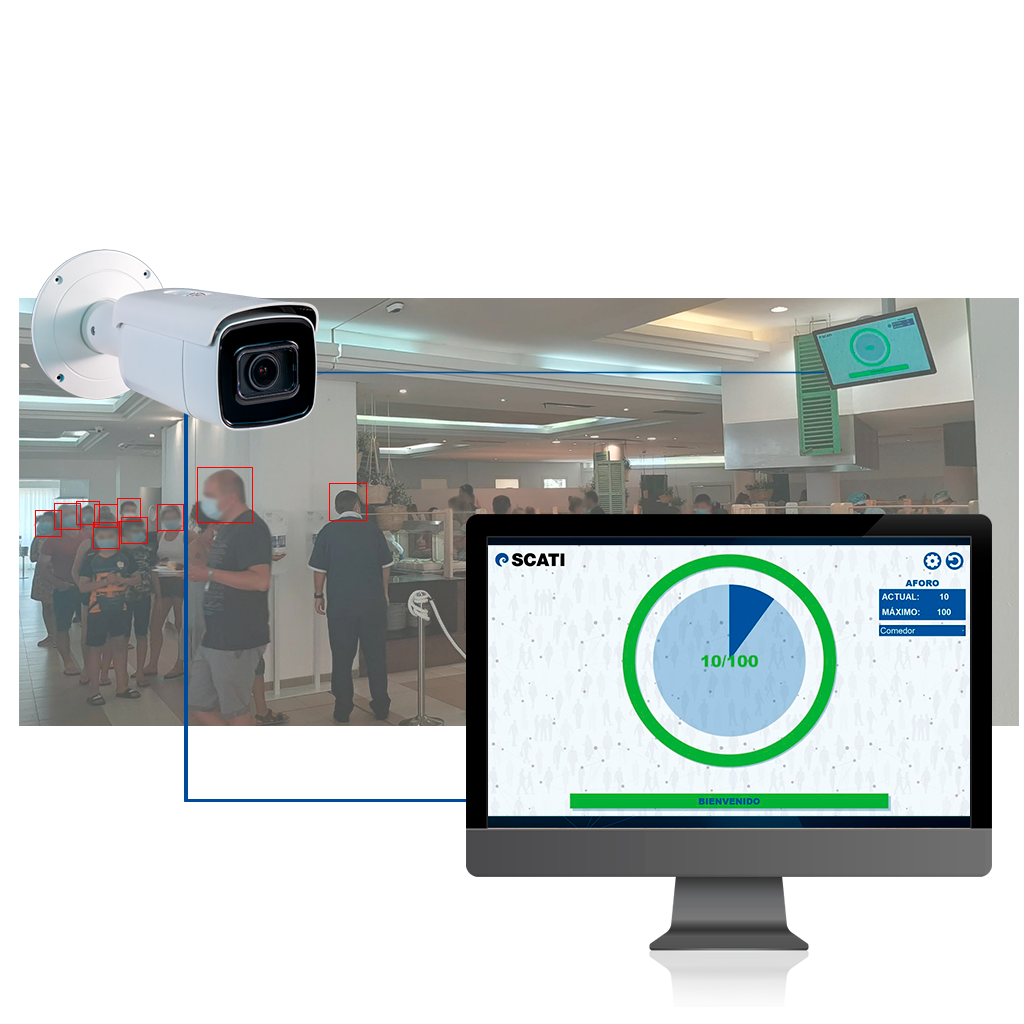 Improving customer service, optimizing staff or adapting to different health and safety regulations, etc. are some of the reasons why retail, banking or hospitality need to know the number of people in their premises at all times.
SCATI COUNTER, the capacity control solution based on advanced video technology, allows you to manage capacity in multiple areas simultaneously and obtain information related to the flow of your customers.
Managing occupancy levels, knowing the number of people entering and leaving, identifying peak times, measuring the impact of promotional actions and automatically tracking occupancy is now possible thanks to SCATI COUNTER.
Through screens that you can place in key points of your premises, your customers will be able to know the capacity of the site and you will avoid assigning staff to count people or manage access lines.
Do you need to know the flow of visitors to your facilities automatically?

Comprehensive, open and scalable solution
Manage different systems from a single VMS platform and add as many devices as you need at any given time.

Centralized and remote management
Compare information from your network of facilities, set management indicators and modify thresholds remotely.

Customizable
Configure the maximum and recommended capacity by time slots and days of the week. Adapt the solution to your preferences: corporate identity, language, and even messages to be displayed in each situation.
BODY TEMPERATURE AND MASK DETECTION
Complement your system with the latest in body temperature measurement and mask detection to ensure safe environments for contagion prevention.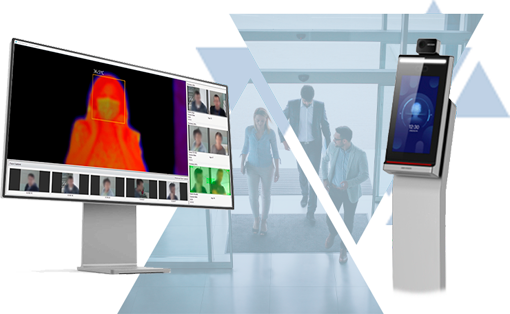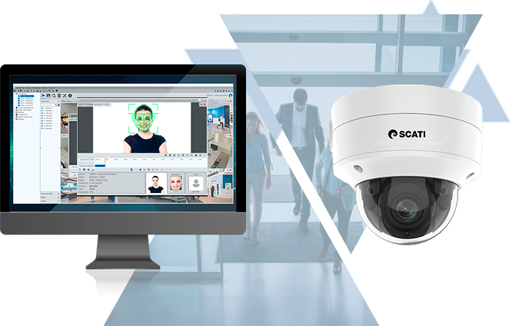 ACCESS CONTROL
Discover our contactless solutions for facial recognition access control and be aware of any unauthorized person accessing a restricted area.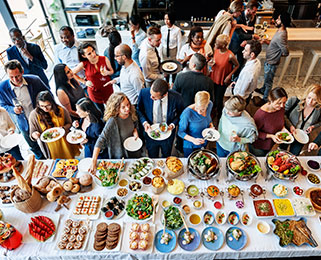 Automatic occupancy tracking in self-service spaces
Shopping and leisure centres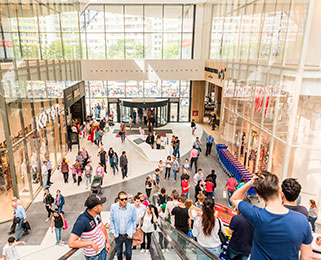 Capacity control in establishments with multiple entrances and exits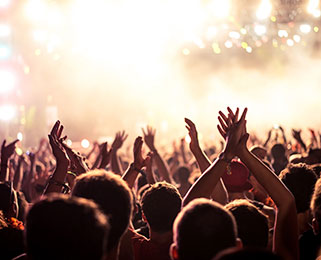 Compliance with current legislation on capacity at all times and in all situations.