Fábio is a professional with extensive experience in the implementation of electronic security solutions for large projects.
SCATI, manufacturer of intelligent video and access control solutions, reinforces its SCATI BRAZIL team with Fábio Faria as Key Account Manager and Business Development Manager, with the objective of expanding the company into new markets and developing strategic partnerships.
With more than 20 years of experience in electronic security, Fábio has a background in
Computer Science
, as well as
specializations in products and marketing
. In addition, he holds an
MBA in Product and Service Management and Engineering
, which makes him a highly qualified professional to lead complex projects and work with cross-functional teams.
Throughout his career, Fábio has excelled in areas such as homologation, development engineering, solution architecture, project implementation, product development and commercial and alliance management. In recent years, he has held executive positions in leading companies in the electronic security market, where he has been responsible for the development of successful channel programs and major strategic alliances.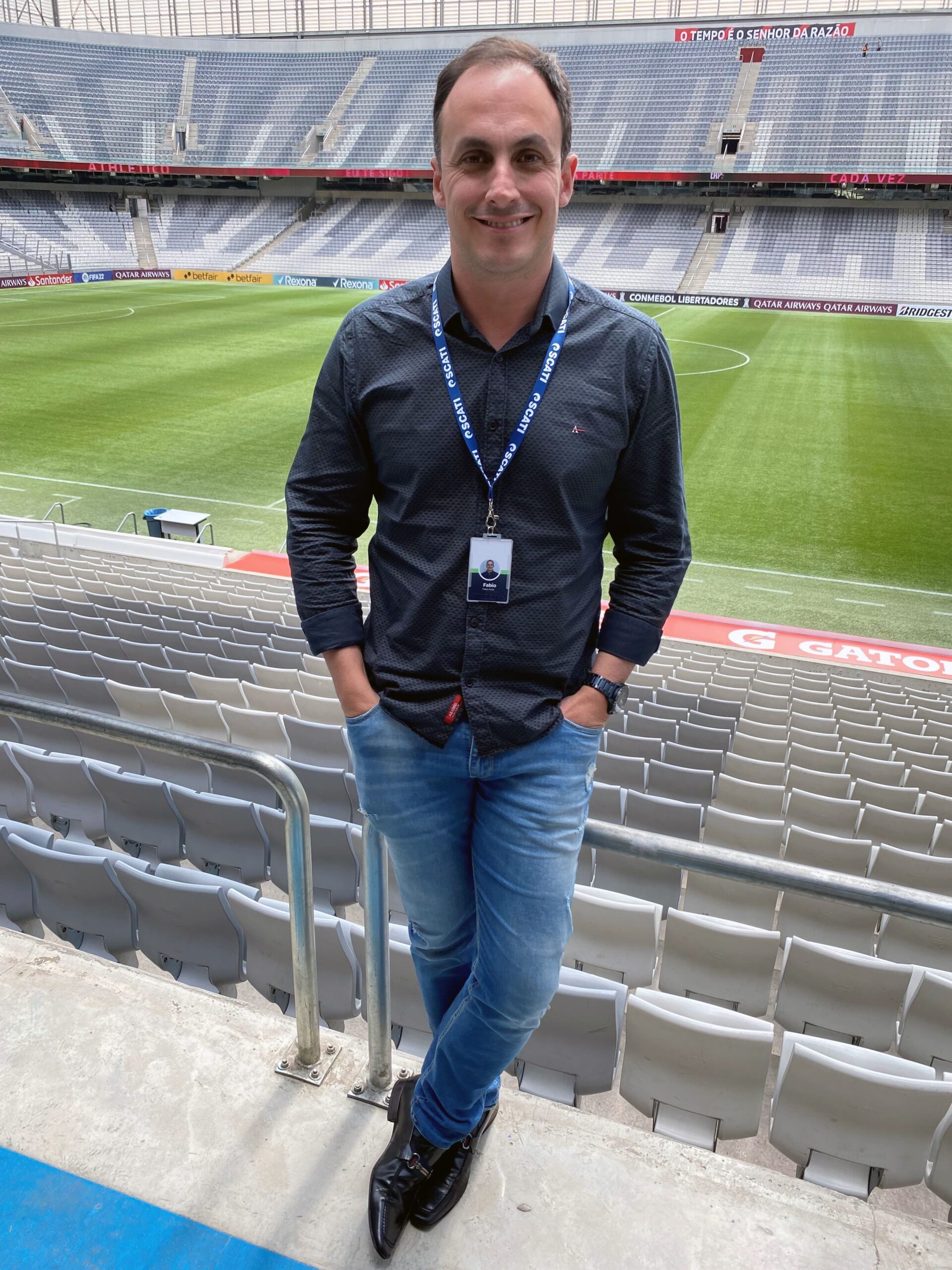 Fábio Faria has led projects such as the implementation of the video surveillance systems and facial recognition for CAP (Clube Athletico Paranaense) whose solutions are in operation at the Arena and at the Administrative and Technical Training Center of Caju and has also taken part in the implementation of large CCTV projects for the Port of São Sebastião, Presidency of the Republic of Brazil, Port of Paranaguá, Port of Vitória, Prodesp, etc.
"I had the privilege to meet and start working with SCATI products almost 10 years ago and since then we have had excellent projects together. Now I have the opportunity and pride to be part of this amazing team and I am confident that together we will achieve excellent results," he says. Fábio Faria, Key Account Manager & Business Development Manager of SCATI.