Sharp images, compact cameras
Compact Series
IP Video Surveillance Cameras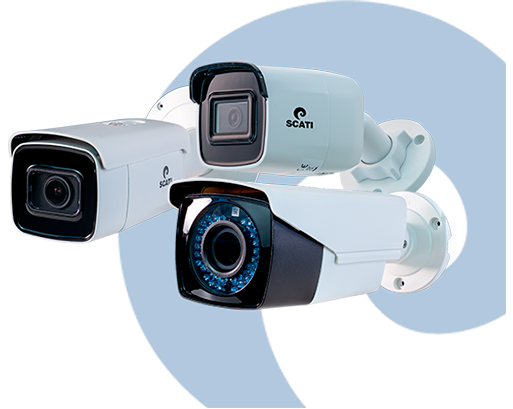 Get high quality images with compact cameras that are easy to install. Our Compact Series of SCATI EYE cameras allows you to save time and effort and have them up and running in minutes.
Choose between 2Mpx, 4Mpx or 6Mpx models depending on the level of detail you want to capture, with different options of fixed, varifocal or motorized varifocal lens and forget about storage or bandwidth needed for transmission, thanks to our H.265 and H.265 algorithms. Ultra, which optimize image compression.
Whether for low-light scenarios or environments where there is high contrast lighting, our cameras have features that allow them to always deliver the best possible image quality.
If they will be subjected to adverse weather conditions or may be subject to vandalism, use our models with IP67 or IK10 protection.
Our Compact Series cameras already offer by default basic video analytics such as motion detection, scene change, line crossing, intrusion and more.
No matter if your system is already all IP, you are in the process of migration or you still have your analog system, within the Compact Series, we have IP, hybrid and analog cameras.