visualize and control mobile assets in your facility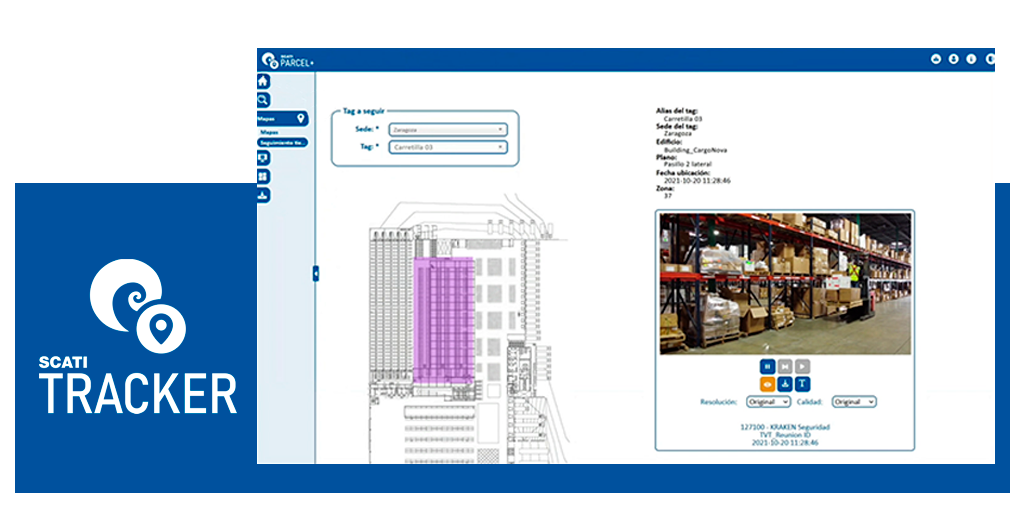 Losing an asset is a problem that for many companies means a great loss of income or an increase in their expenses.
Complementing our solutions for logistics and industry, SCATI TRACKER is a state-of-the-art indoor geolocation system that tracks assets that are in continuous movement (mechanical bulls, pallets, operators, goods, etc.).
Incorporate the tracking of any asset in real time, with maximum precision, through our SUITE VISION by means of the SCATI TRACKER module.
Thanks to the use of UWB (Ultra Wide Band) tags and a mesh of antennas located throughout the installation, to which a camera is associated to control what happens in that quadrant, it is possible to have continuous visual control of the different assets that your organization considers valuable or critical, and receive automatic alerts in case they invade a restricted or dangerous area.
By means of drawings of the installation you will have the location of the assets and you will be able to access the images of the quadrant in which you are.
Not only will you monitor your assets in real time, but you will also be able to reconstruct the path that an asset has taken through the facility, generating a video composed of cameras from the different areas through which it passed.
The functionalities and benefits of SCATI TRACKER represent a great revolution in the supervision of personnel, operational management of the business, optimization of processes and improvement in procedures and, therefore, maximize business profitability.