For small security projects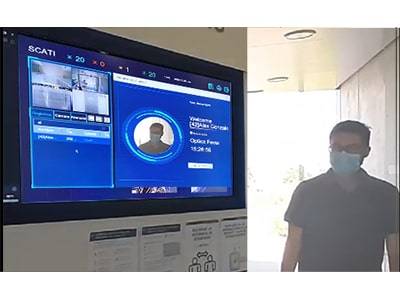 This new line of video recorders incorporates deep learning algorithms for facial recognition and are capable of managing cameras with intelligent analytics for measuring body temperature, mask use and capacity control.
SCATI, a manufacturer of intelligent video solutions, incorporates in its portfolio a new range of video recorders with deep learning to fully exploit the benefits of Artificial Intelligence.
This new range of are able to perform the detection of body temperature while indicating the use or not of mask, based on indicators with different colors (red for high temperature, yellow for not using mask and green to indicate that everything is correct).

With connection to 8 and 16 IP channels (FN76i-128P2 and FN76i-1216P2), they incorporate integrated PoE switch which simplifies their installation and start up and they are the perfect solution to complement the video surveillance system in small security projects that require a reliable solution that guarantees safe access to their facilities in real time.
With pre-configured video management software, these platforms offer a wide range of options to achieve maximum performance from your CCTV system and are capable of efficiently managing storage (up to 12TB) and available bandwidth (Input/Output: 80/120 Mbps).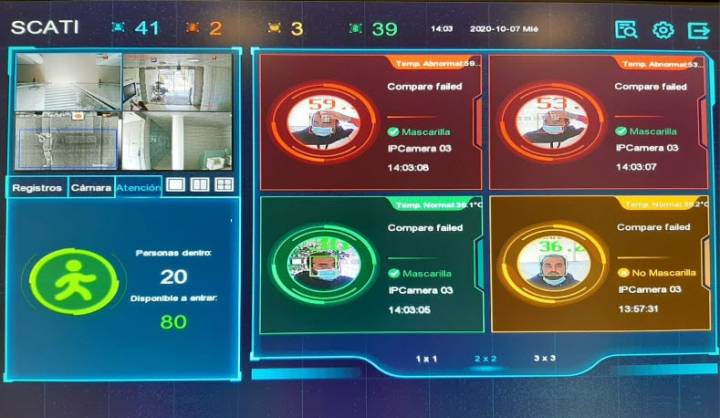 The FENIX SCATI recording platforms support live display, storage and playback of cameras with resolutions of up to 12 megapixels, offering video outputs with a resolution of up to 4K (3840 x 2160). In addition, the images can be visualized through a local screen that provides the data of the search of the records, the capacity, and the results of the detection/recognition.
From the CMS (Central Management System) you can manage the database of individuals (by lists) in a centralized way and search by date, name or similarity between images to verify any identity and even allow the propagation of lists (suspects, VIPs, etc.). The pre-configured software allows facial searches on video recorded in up to 4 channels even if the images have been captured by conventional cameras.
SCATI's R&D Department performs developments to incorporate Deep Learning algorithms in its video management platform (measurement of body temperature, detection of masks, gauging control, etc.) so that their customers can adapt to this new situation.