See what no one else can see
Thermal Series
IP Video Surveillance Cameras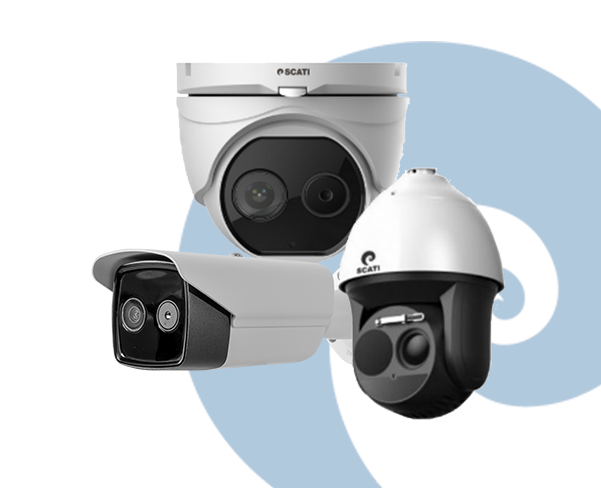 Designed to detect the presence and movements of people and vehicles in conditions of low or no visibility, whether during the day or at night, due to weather conditions (fog or heavy rain) or environmental circumstances (dense vegetation), SCATI EYE Thermal Series cameras allow you to see what would be impossible with normal cameras.
If you don't want to lose detail when the situation allows, our dual-spectrum cameras incorporate a thermal lens and an optical lens, so you can combine the best of both technologies in a single device.
Get the most out of the Thermal Series thanks to its analytics and detect intrusions or fires, or send alerts when the temperature of a controlled environment exceeds or drops below a safety threshold.
Available in different formats (bullet, PTZ, minidome) and with different lenses, choose the option that best suits your needs.